Miraikan, a widely open institution, provides facilities for rent to the public. Conference venues such as the Miraikan Hall, and flexible exhibition areas can be used for different purposes.
Outline
7F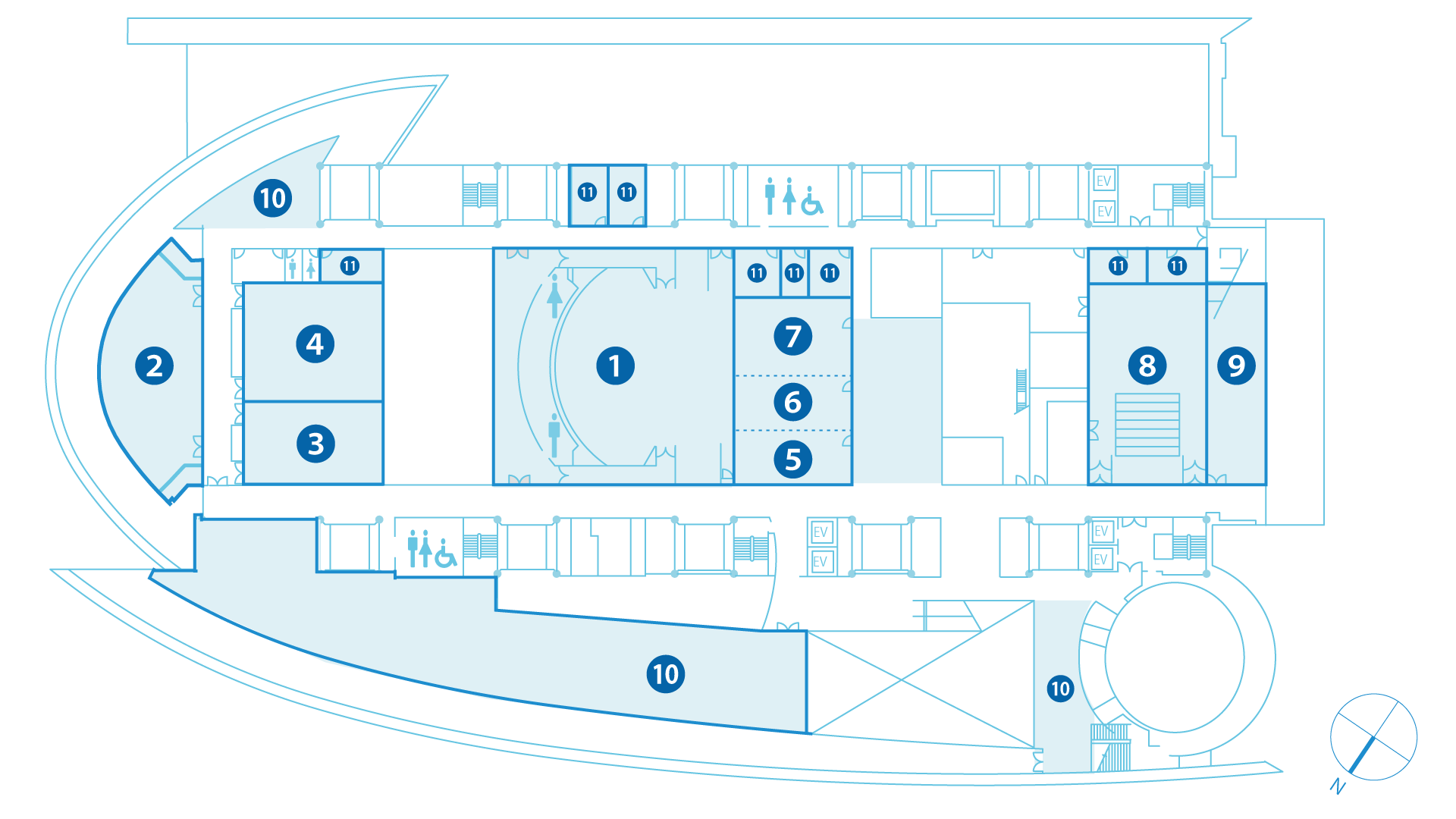 1F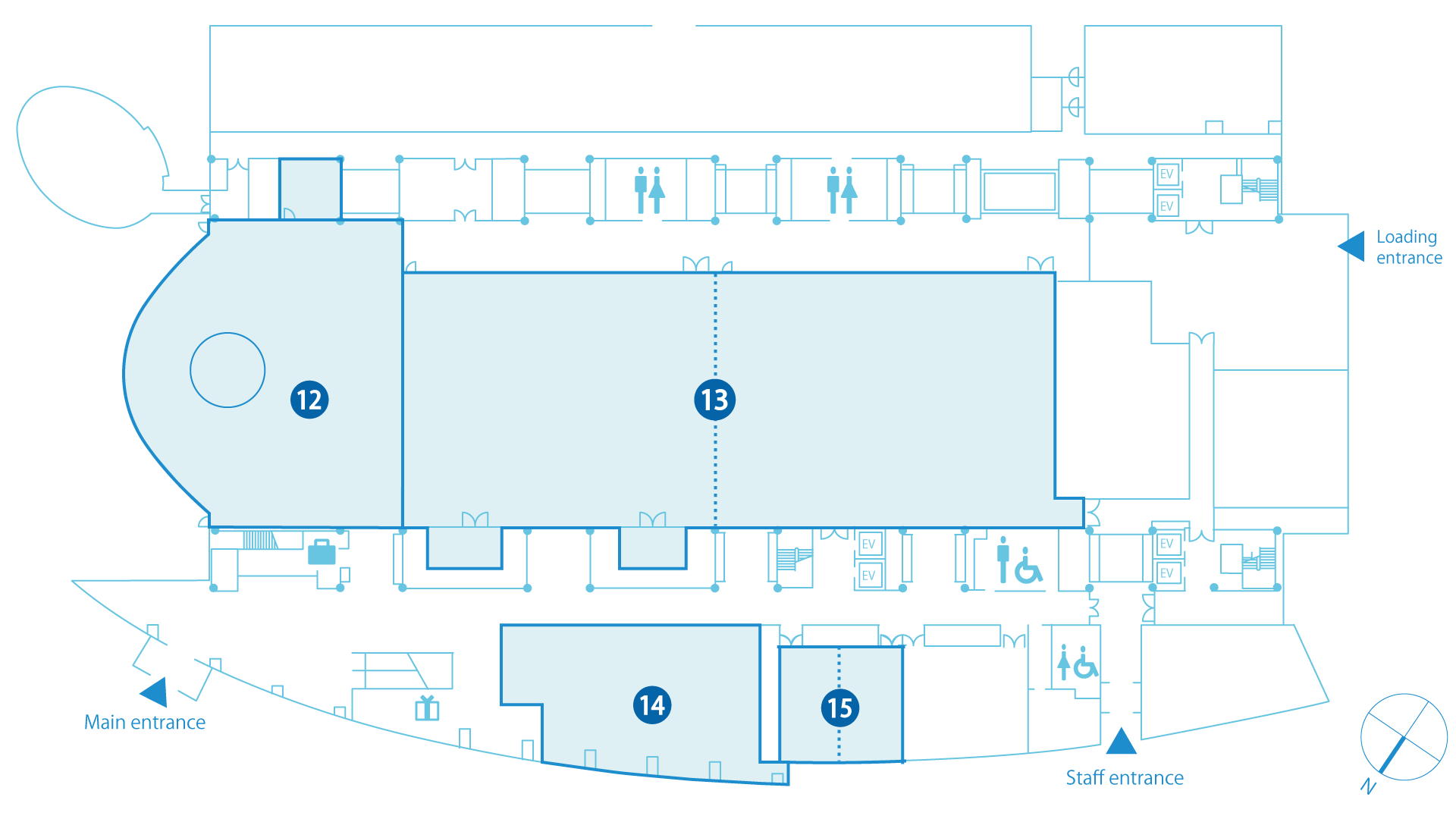 Images of Miraikan facilities
Can be viewed from the TCVB(Tokyo Convention & Visitors Bureau)'s official english website below.
TOKYO Virtual Site Visit Miraikan
For event
The venues are suited for meetings, symposiums, workshops, school events, exhibitions, etc. They are also adaptable to hold a hybrid event.
Your request will be considered and confirmed once you have agreed to the "Facility Terms of Use" and filled out the 'Application form'. ※some facilities may require additional information.
Please note
- Application opens 1 year before the day of use for the 7th floor venues , and 6 months before the day of use for the 1st floor venues.
- Should there be any doubt in the organization, we reserve the right to cancel your reservation even after confirmation.
- Should any damage occur while using the venue, it is under the user's responsibility to repair or to reimburse.
- Cancellation fee will be charged for any cancellation after confirmation.
- All users are considered to have agreed to the Terms and Conditions of Use. Please download the file and read carefully before applying.
※" Terms and Conditions of Use " can be downloaded from below.
Terms of use, fees, other
To book
Please read carefully the 'Terms and Conditions of use' and check the availability by informing us your preferred date, time, number of people, your name, detail of the event, and name of the organizer.
To contact us and for details on how to book, please download the 'Flow of Procedures' below.
Contact Information
2-3-6, Aomi, Koto-ku, Tokyo
Miraikan - The National Museum of Emerging Science and Innovation
Tel: +81-3-3570-9191
Fax: +81-3-3570-9150
Contact through the Internet