Outline of exhibition
The tearoom going from zero to one uses the medium of art to explore how human consciousness and society are continuously changing along with the development of science and technology.
The sound of AKIRA
Unknown sounds that color a timeless anime movie.
The 1988 movie "AKIRA" is considered to be the gold standard of animated films. The movie's music was composed by Shoji Yamashiro of Geinoh Yamashirogumi. In addition to being a composer, Yamashiro is also a scientist. His achievements in fieldwork around the world (academic research) were utilized throughout the soundscape of "AKIRA" (music, dialog, and sound effects).
We produced a unique sound system for this exhibition that features six speakers designed by Yamashiro to reproduce high-resolution sound, including high frequencies up to 96 kHz. It allows guests to truly feel the powerful soundscape of "AKIRA".
Genre

Art
Location

3F (Create your future)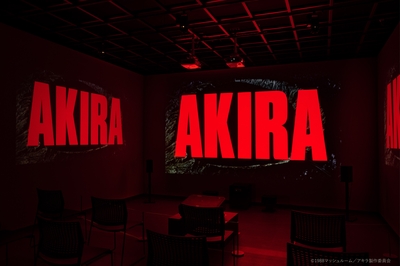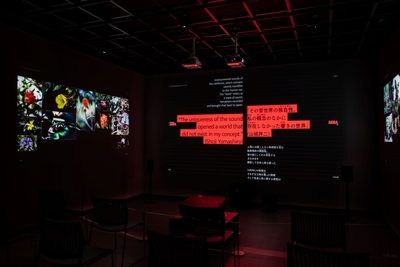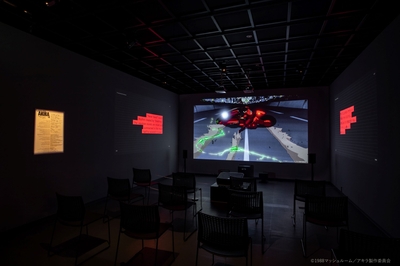 Close
Close
[Credits] * Title and affiliation are at the time of exhibition opening
The tearoom going from zero to one
Supervisor

Ito Junji (Tokyo University of the Arts)
Special Advisor

Geinoh Yamashirogumi (Yamashiro Shoji, Nishina Emi)
Image

Courtesy of Ohashi Tsutomu
Music

Provided by Geinoh Yamashirogumi / JVCKENWOOD Victor Entertainment Corp.
Speaker

Provided by Hypersonic Laboratory Corporation
Animation movie

Provided by AKIRA Committee.
Video content production

Hotta Hideto
Art direction and design

Yasuda Takahiro (CEKAI), Miki Akihiro
Design

Produced by Ichimura Kojiro (CEKAI)
Planning & Direction

Takahashi Rieko, Iwasawa Daichi, Takaoka Kentaro (Miraikan)
Exhibition

Produced by Takahashi Rieko (Miraikan)
Close