This exhibition has ended.
Exhibition Outline
Hot food and challenging jobs enhance our busy everyday lives. Yet the expansion of such a fulfilling lifestyle creates various problems such as the depletion of resources, an energy crisis, and global warming. Now, with the world's population at over 6.5 billion and growing, can future generations survive?
Miraikan presents an experience-based "survival training program" exploring the frontiers of science as a human survival tool and will consider the 5 themes of energy, food, living environment, tools, and communication.
In addition, topics such as nuclear fusion, genetically modified food, industrial plant factory/agriculture innovations, new information technology infrastructures, nanotechnology and space science will also be included along with the latest data, images, and actual items. Rounding out this special exhibition will be our interpreters and vounteers armed with expert knowledge to provide a learning environment encouraging dialogue and understandable explanations.
View your future environment today through the eyes of cutting edge science, examine science's influence and gain a new perspective on the inherent problems and potential solutions you will face in "modern life".
Contents
Zone 1: The Only Survivor — For Survival Tomorrow
Biological Survival
A look at emergency goods to explore the minimum tools needed for people to survive. We examine different emergency goods by theme to explore the most basic survival tools people need.
Modern Survival
What survival tools do we need for this modern age? We examine how different modern people live by interviewing people in a range of ages and occupations and asking "What do you need to survive in modern life?"
Zone 2: 6.5 Billion's Survival - For Living 50 Years
Step 1 Exercises (Understanding the Now) / Data Experience Zone
Using data to ascertain the current situation and identify problems. Here we will look at approximately 20 key data elements on things such as crop production, global energy consumption, and a world-class information network provided by various institutes. By offering a true sense of the volume and significance of this data, this hands-on exhibit explores the challenges facing our world of 6.5 billion people.
Step 2 Study (Looking into What Comes Next) / Knowledge Absorption Zone
As a solution to the challenges humanity currently faces, we will examine approximately 10 research topics using real objects, images, and models. Have a look at a plant factory that cultivates plants using artificial light, natural energy resources that do not emit CO2, and other such innovations designed to take our daily lives to the next stage.
Step 3 Thinking (Further Beyond) / Thinking Zone
Experience 15 cutting-edge research topics promoted in consideration of life 20-50 years from now. In a relaxed atmosphere, we offer interactive exhibits, research videos, real objects, and models in order to take a close look at the challenges that await us.
Zone 3: The survival of 6.5 Billion — What Does it Mean to Survive?
What does it mean for 6.5 billion people to survive? Here we look at genes such as the thrifty gene and the CCR5 gene, which hold clues to human beings' survival. As humans, each of us has different genes to enable us to live in our constantly changing environments. When you leave the event site, you'll be thinking about what it means to survive.
Venue Scenery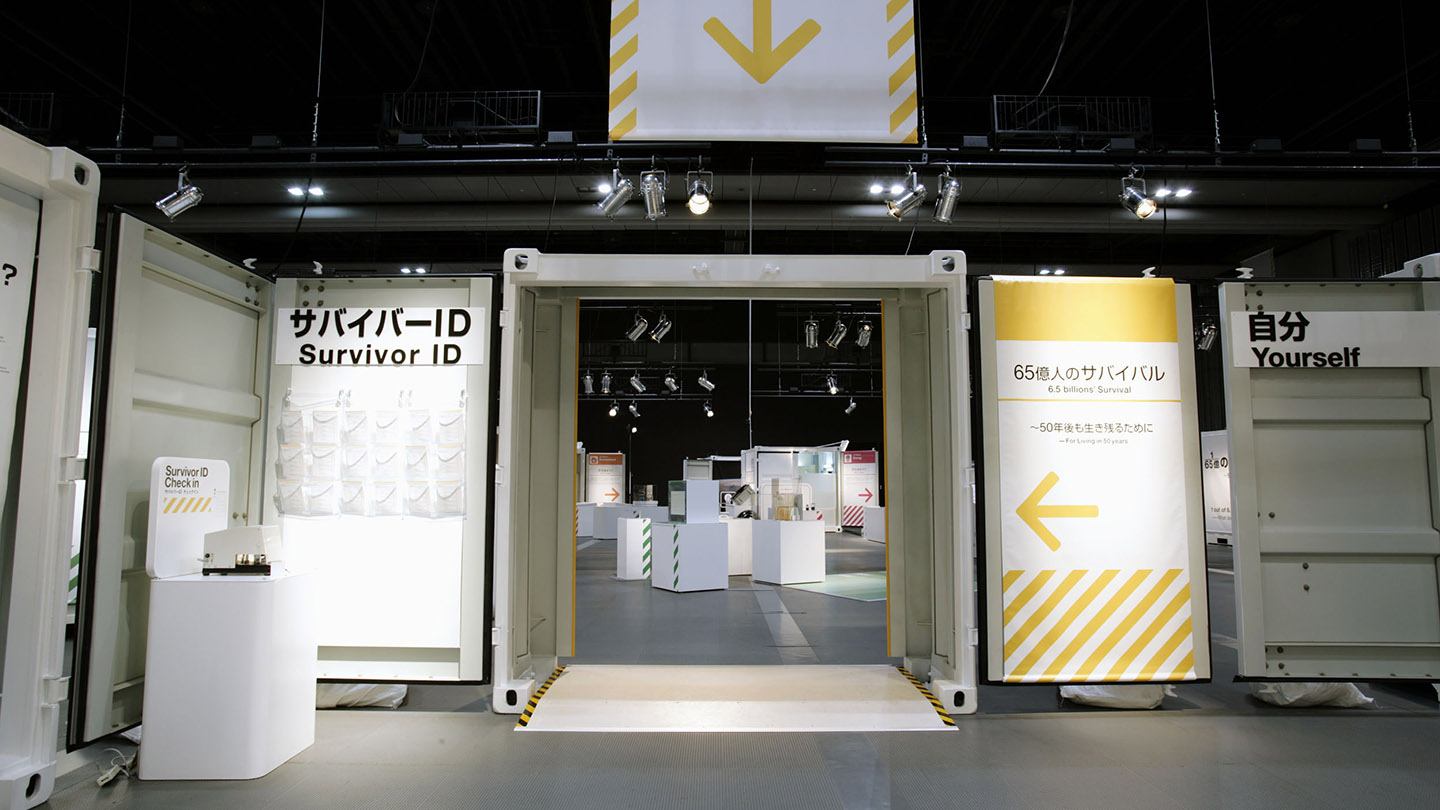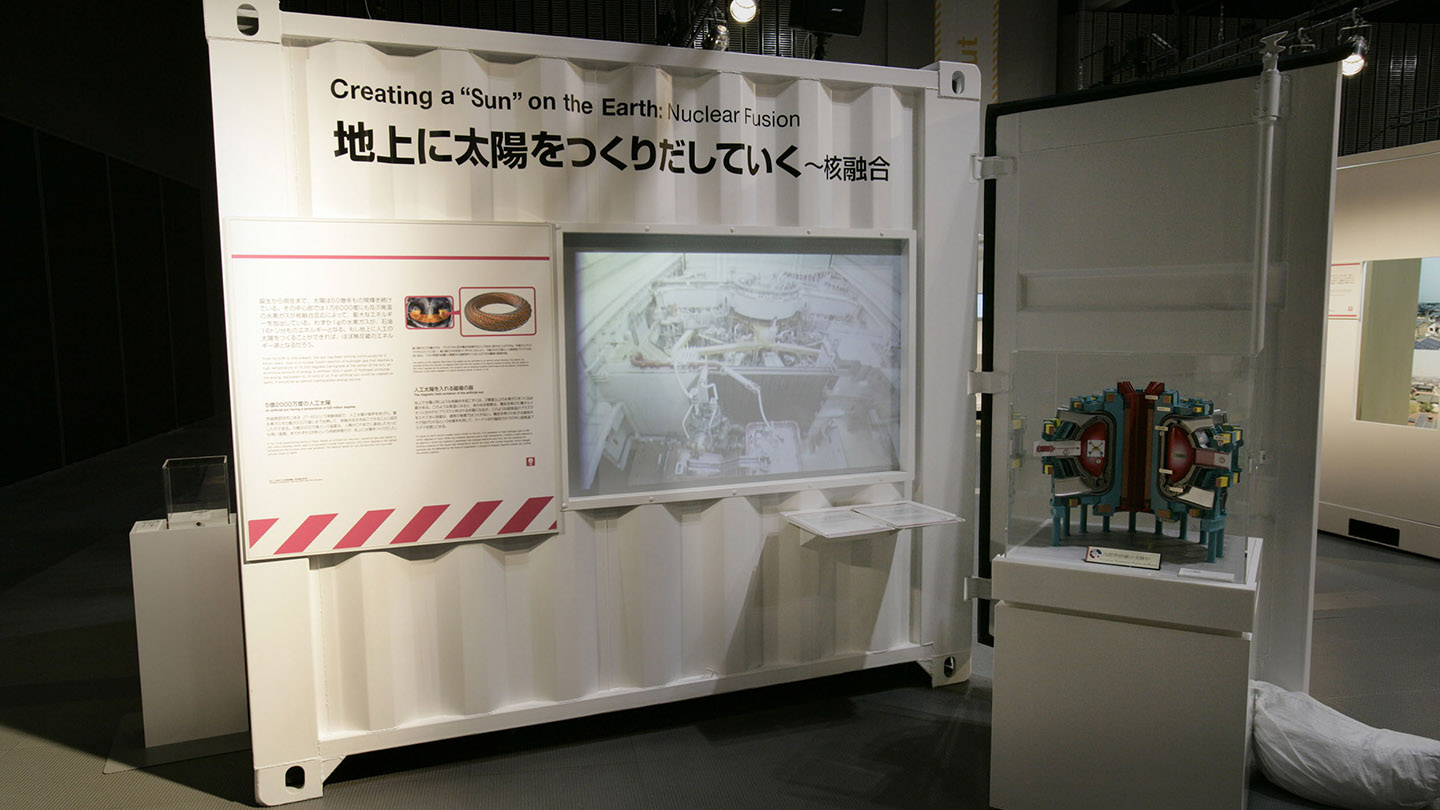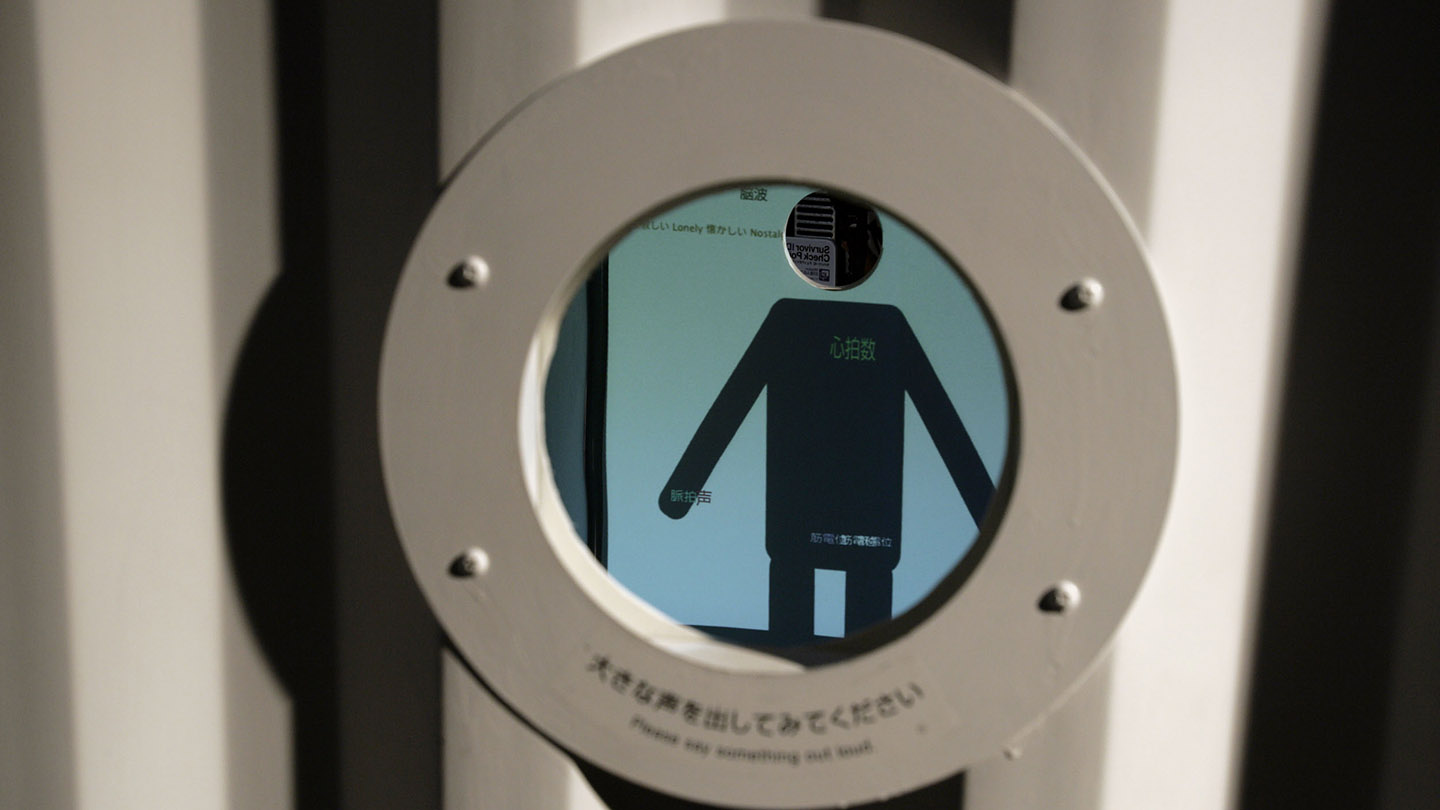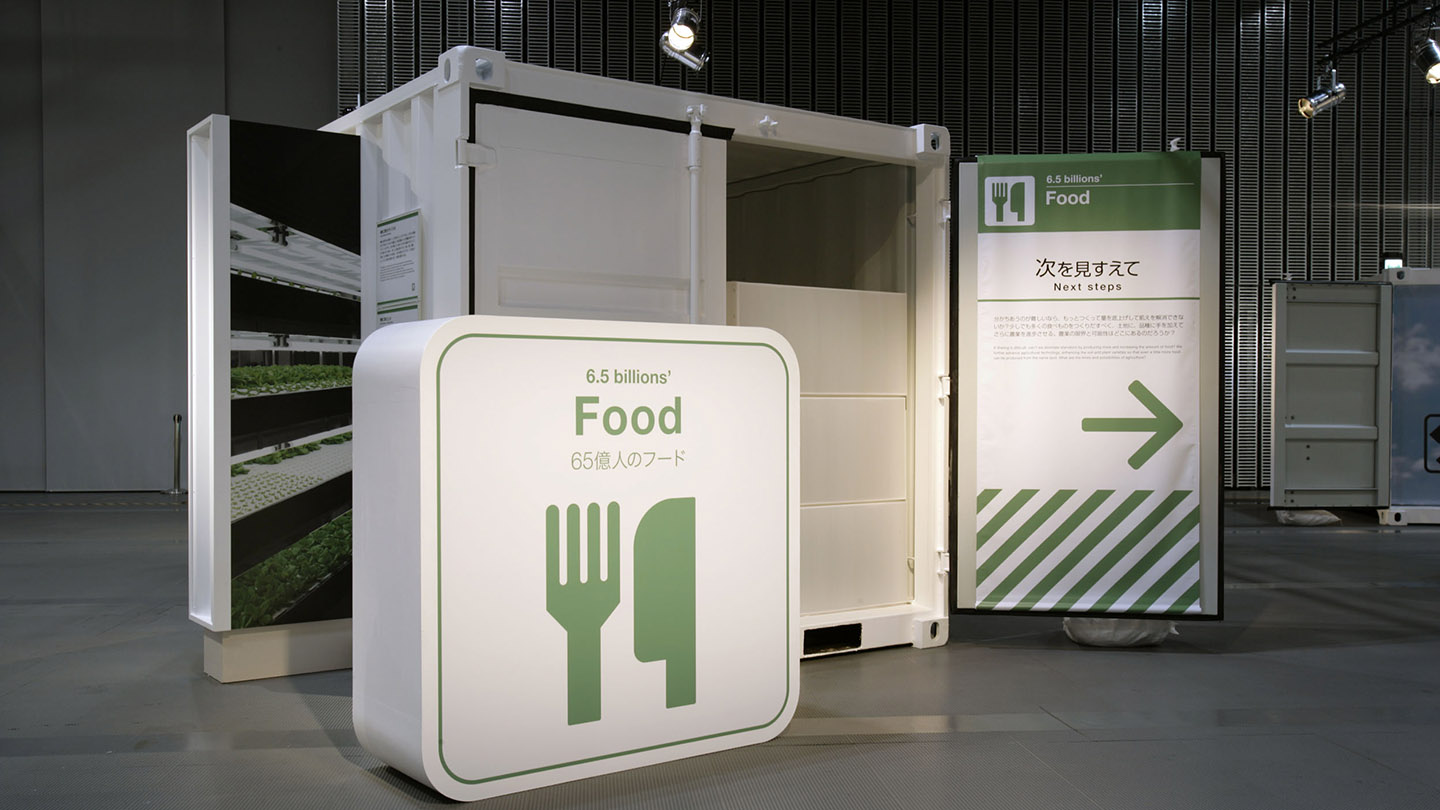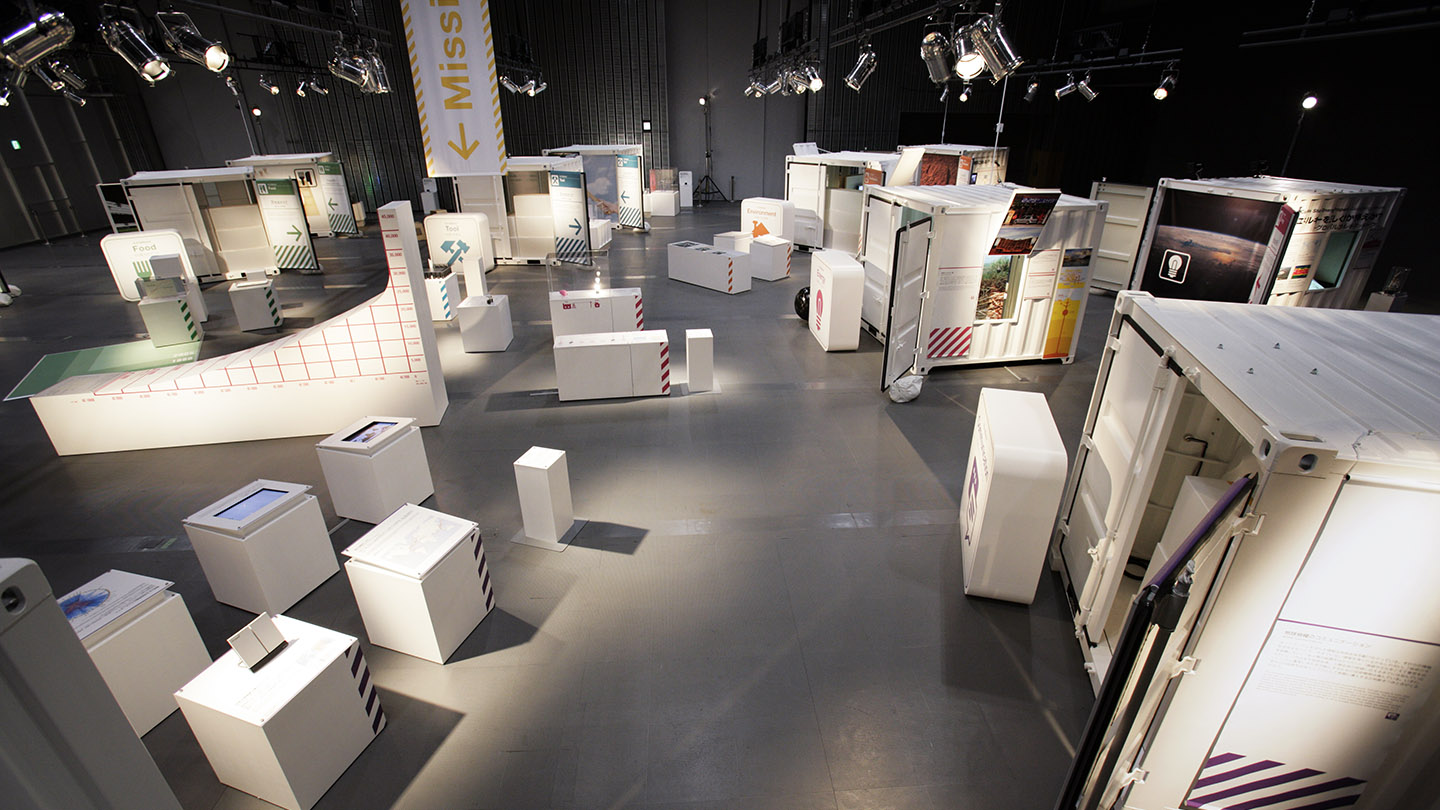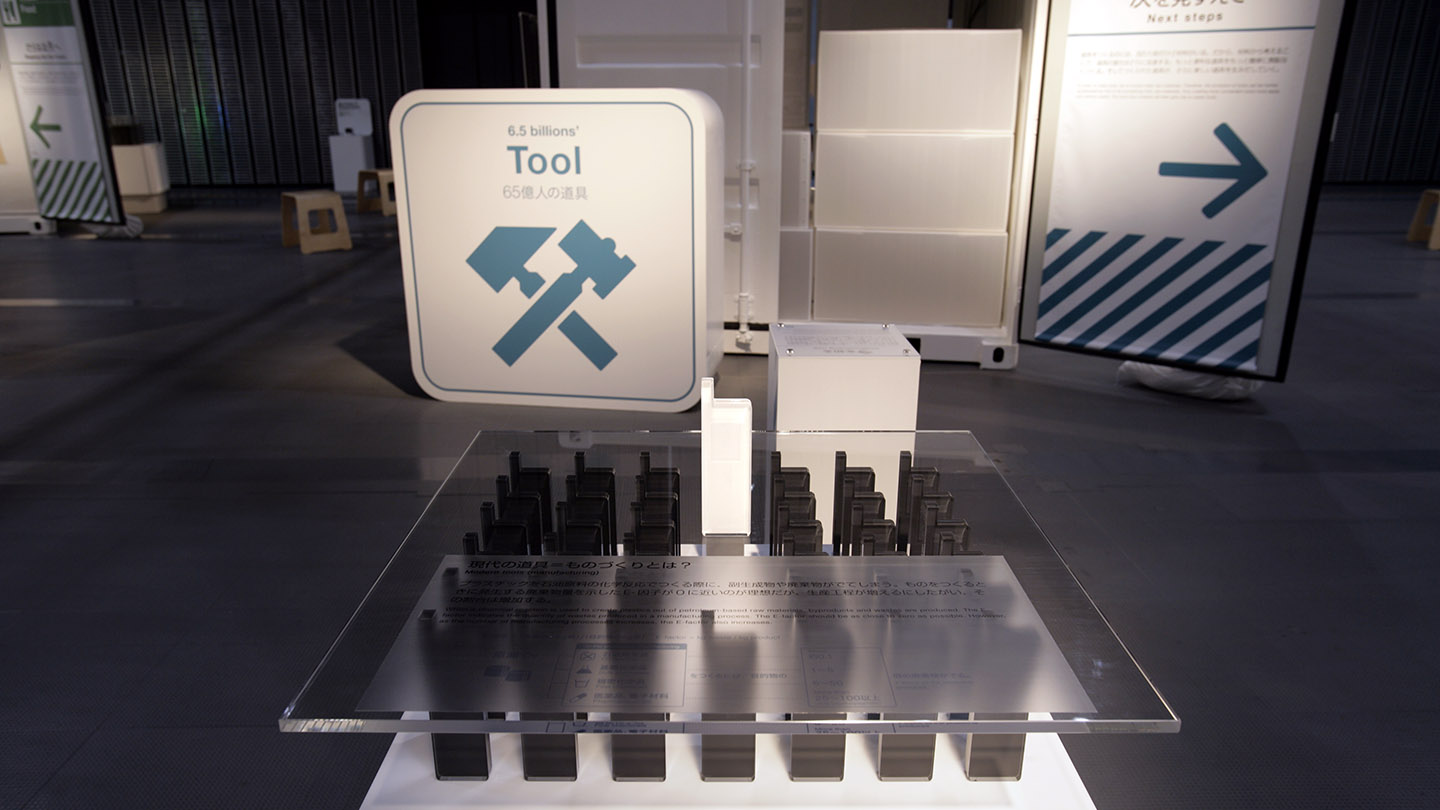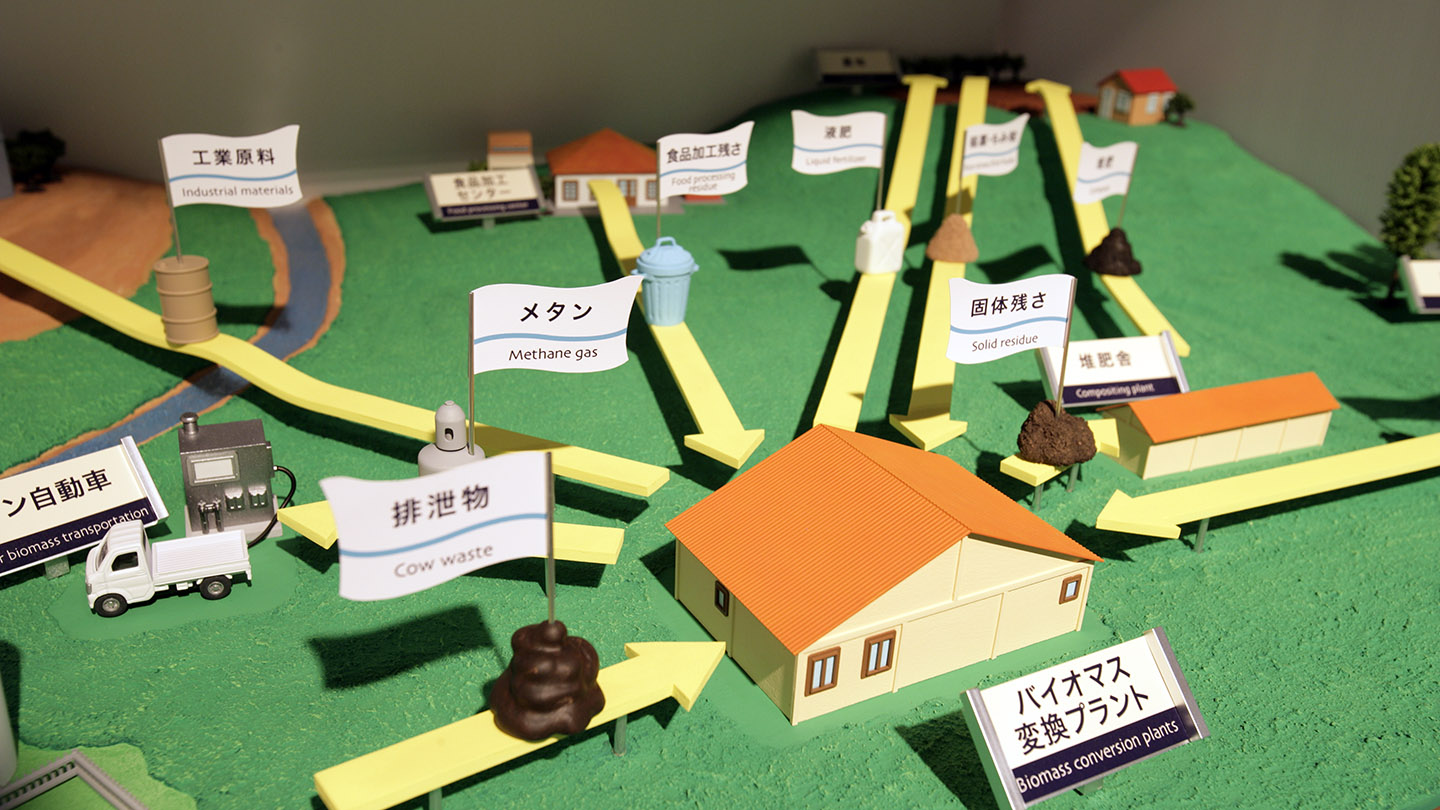 Overview
Titile

6.5 billions' Survival - Living, with Emerging Sciences
Term

October 28 (Sat.), 2006 - February 5 (Mon.), 2007
Opening Hours

10:00 - 17:00 and 10:00 - 18:00 on 1/2, 1/3 (Final entry: 30 min. before closing time)
Venue

1F Event Zone, Miraikan
Admission fee

Adults: 900 yen/18 and under: 350 yen Group discount (Adults: 800 yen/18 years old and under: 310 yen)
Organized, planned and produced

National Museum of Emerging Science and Innovation
Supported by

RYUSEKI CORPORATION
KDDI CORPORATION
CCS Inc.,
NIPPON OIL CORPORATION
Sumitomo Electric Industries, Ltd.
TOKYO GAS SCIENCE MUSEUM
NISSAN MOTOR CO., LTD.
In Association with

J-WAVE
Science advisors

[Food]
Laboratory of Tropical Crop Science, Faculty of Agriculture Saga University / CCS Inc., / Yutaka Tabei , GMO Research Promotion Unit, National Institute of Agrobiological Sciences / PASONA O2 (Pasona Inc.) / Satoshi Matsumoto, Faculty of Bioresource Sciences, Akita Prefectural University
[Tool]
Kazuhiko Sato, Research Institute for Innovation in Sustainable Chemistry, the National Institute of Advanced Industrial Science and Technology(AIST) / Hiroyuki Noji, The Institute of Scientific and Industrial Research(ISIR), Osaka University / Tsuyoshi Hasegawa, Nano System Functionality Center, the National Institute for Material Science / Makoto Fujita, Graduate School of Engineering, the University of Tokyo
[Environment]
OM Environmental Planning, Inc. / Yoshiharu Nitta, The Society of Eco-Engineering/Institute for Environmental Science / Masamichi Yamashita, Institue of Space and Astronautical Science, Japan Aerospace Exploration Agency / Yoshito Yuyama, Incorporated Administrative Agency National Institute for Rural Engineering
[Energy]
Akihiko Kudo, Faculty of Science, Tokyo University of Science / SANYO Electric Co., Ltd. / Naka Fusion Institute of Japan Atomic Energy Agency
[Communication]
Kiyoharu Aizawa, Graduate School of Information Science and Technology, the University of Tokyo / Kenjiro Cho, Internet Initiative Japan Inc. / P-DRGS Consortium (Nagoya University / NEC Corporation / DENSO Corporation / TOYOTA MAPMASTER Incorporated / Japan Weather Association / A-works Co.,Ltd) / Jun Murai, Faculty of Environmental Information, Keio University
[CHECK OUT]
Katsushi Tokunaga, Graduate School of Medicine and Faculty of Medicine, the University of Tokyo
Exhibition design direction

Ryota Kuwakubo
Space design direction

co-lab Creative
Art direction

Power Graphixx (Junya Saito + Masahito Hanzawa)
Movie (CHECK OUT)

Power Graphixx (Yoshiyuki Komatsu)
Design and Construction

TANSEISHA Co., Ltd
Georama

studio BIG ART
Movie

Akio Okamoto
Photograph

Shinichi Masumoto
Appreciation for contributions from

Dan Ushikubo / GENERATION TIMES