This exhibition has ended.
Exhibition Outline
Since the release of the first game in 1996, Pokémon has become an international hit spanning across borders, cultures and generations. This special exhibition presents entertaining experiences to learn about scientific methods and processes such as observation and classification, with Pokémon as the subjects.
This exhibition will take place at the "Pokémon Lab" where visitors will act as research assistants and take on a variety of missions. These missions are separated into different difficulty levels, so visitors all ages can enjoy them. The exhibition will also explain the history and long-lasting appeal of Pokémon, along with the development of communications technology in game consoles.
This special exhibition provides an opportunity to experience the scientific process by playing and thinking together with Pokémon.
*Few exhibits in the Special Exhibition "Pokémon Lab: You do it! You discover!" are available in English. Also, "serial code" provided in the exhibition is only valid in domestic version of game software.
Pokémon is a registered trademark of Nintendo, Creatures Inc. and GAME FREAK inc.
Contents
This exhibition is comprised of three sections: Research Labs 1 to 3. Research Lab 1 is the attraction zone, in which participants use an observation machine to analyze the pokémon that they have been given in a pokéball, and to identify them. Research Lab 2 is the collection room, in which the discovered pokémon to date are classified and displayed from many different angles; participants can learn in-depth about the diversity of pokémon. Research Lab 3 then makes it clear that participants' observational and classification experiences from Research Labs 1 and 2 are also important processes in scientific research, together with actual examples of discoveries.
Research Lab 1: Mission from the Professor
You have come to the Pokémon Research Lab as a researcher for a day. Use the observation machine in the lab to identify the pokémon in the pokéball that you have been given. You'll get piecemeal hints about your pokémon from the observation machine, such as weight, noises the pokémon makes, footprints, and habitat. This mission is divided into three levels of difficulty, so a range of generations can enjoy it: not just children, but also people in their 20s who encountered Pokémon when they were children.
Research Lab 2: Pokémon Collection Room
More than 700 types of pokémon have been discovered to date. All these pokémon are classified and displayed from many different angles in the collection room, and you'll be introduced to the amazing diversity of the pokémon world. Use the classified pokémon as hints and create groups for your own Pokémon, by understanding their characteristics from a viewpoint of your choice in the workshop corner.
Research Lab 3: You Can Do It, You Discover
well, and lead to important discoveries. As we look back at your experiences with this exhibition, we will also look at examples of new creatures and phenomena that have been discovered, together with real specimens. As you have completed your mission of researcher for a day, you'll surely feel that you, too, can make new discoveries. [Research Lab 3 scientific supervisor: Shunsuke Mawatari (Emeritus Professor, Hokkaido University)]
From Observation to Discovery!
If you try to really observe the things around you, you'll almost certainly make lots of discoveries. We'll introduce many different examples of discoveries that were made through observations, including the bugs Mantophasmatidae, which were a hot topic as the first large discovery in 88 years, as well as the way giant pandas use their seven fingers. This is a great opportunity to be able to experience familiar wonders in your summer vacation. Steadily observe something of your interest, and aim to make your own discoveries!
From Classification to Discovery!
Why is this creature this color and shape? Why is it similar to other creatures, and yet different? One of the keys to working out doubts that arise from observation is the method of classification. We'll introduce you to examples in which answers have become visible through classification, such as, "I thought there was one type but there were actually three types of lizard!", and "I thought they were both bees, but one was actually a longhorn beetle!" If you make good use of classification, you might also make new discoveries.
Venue Scenery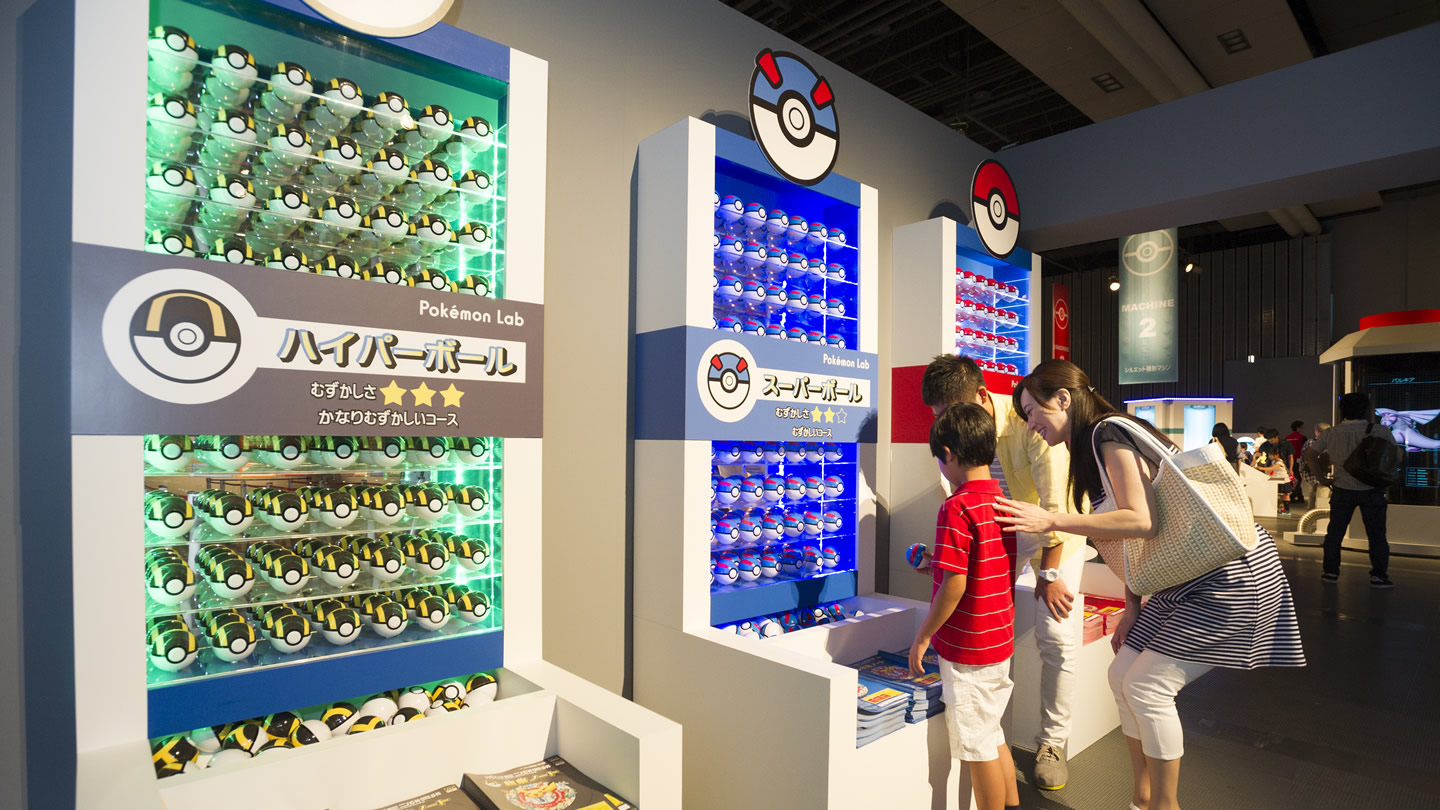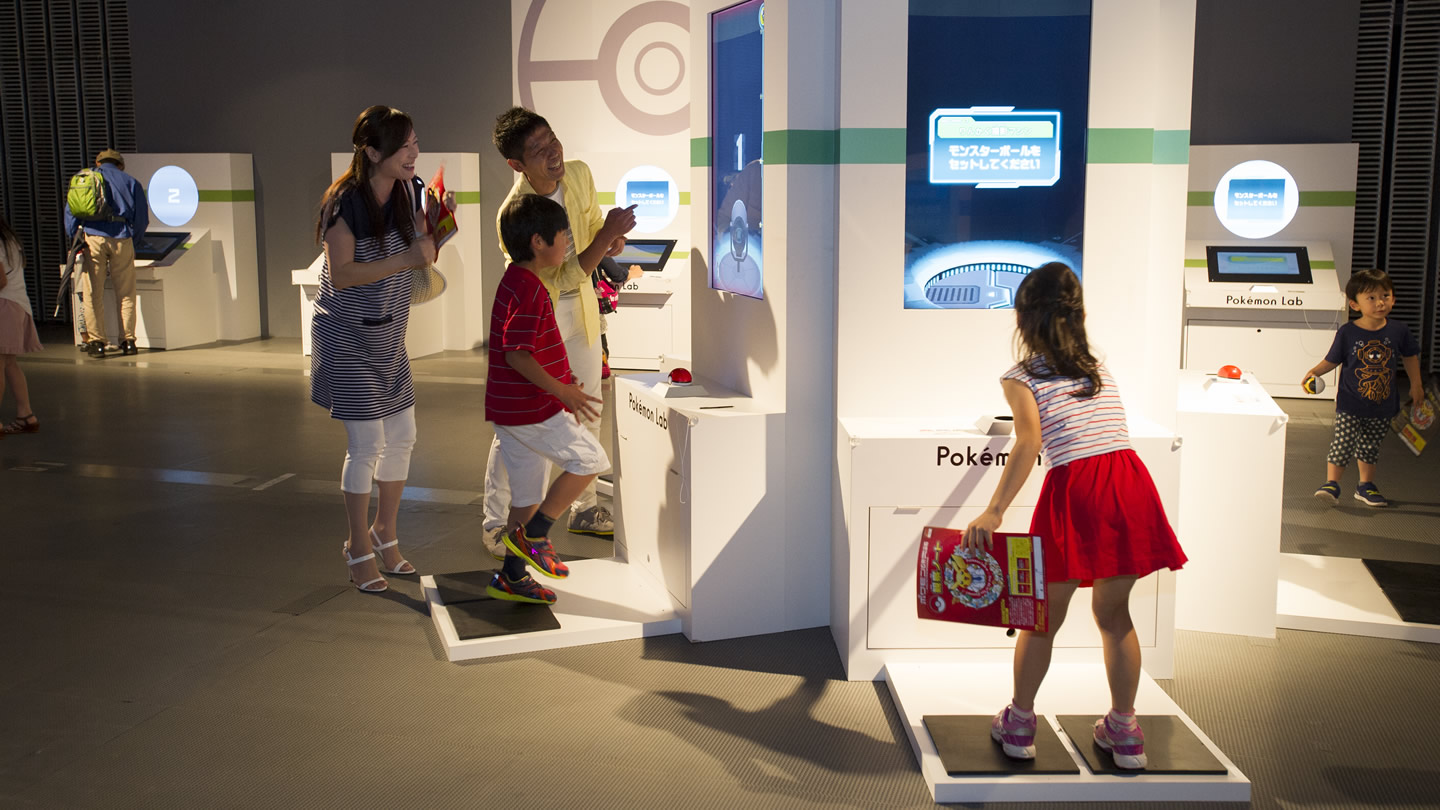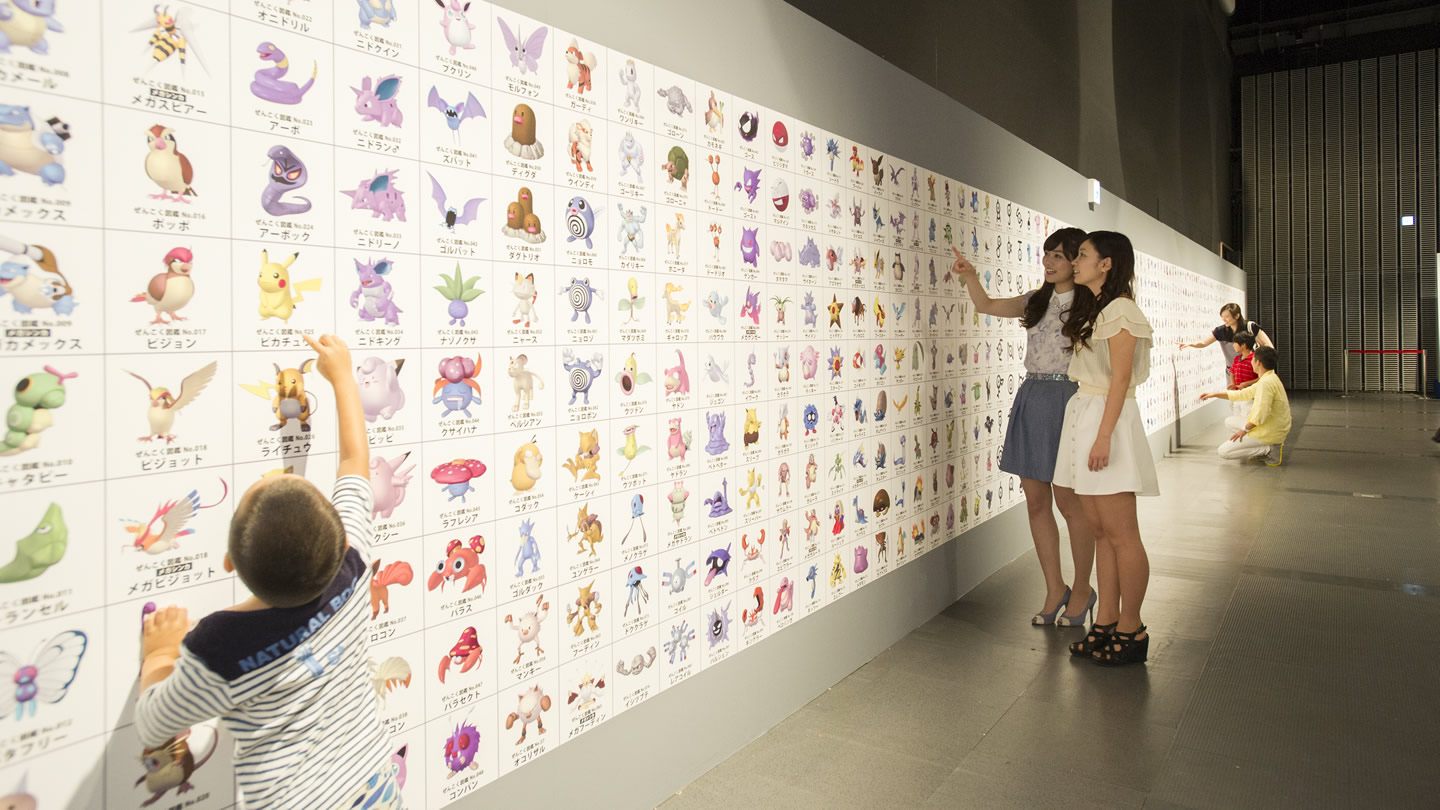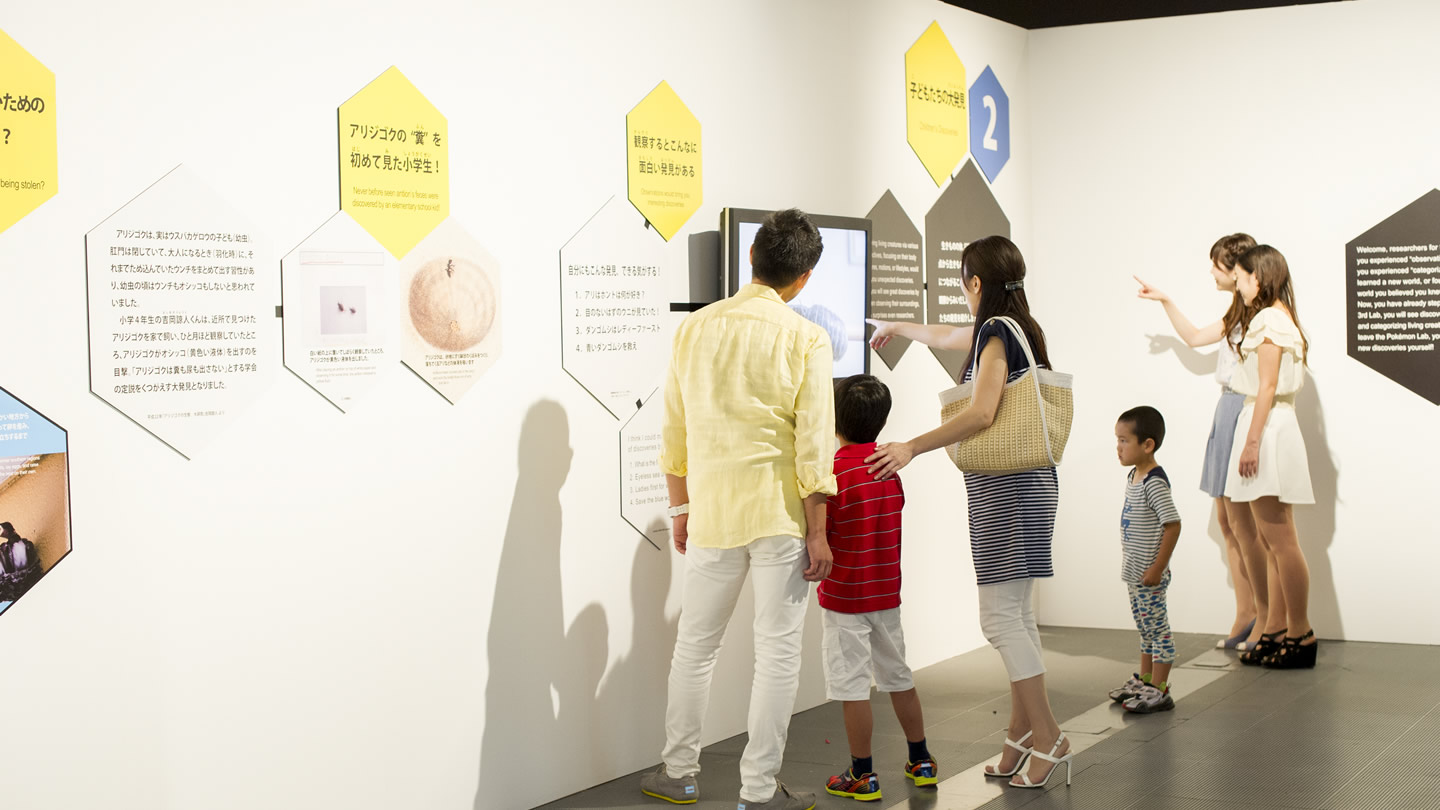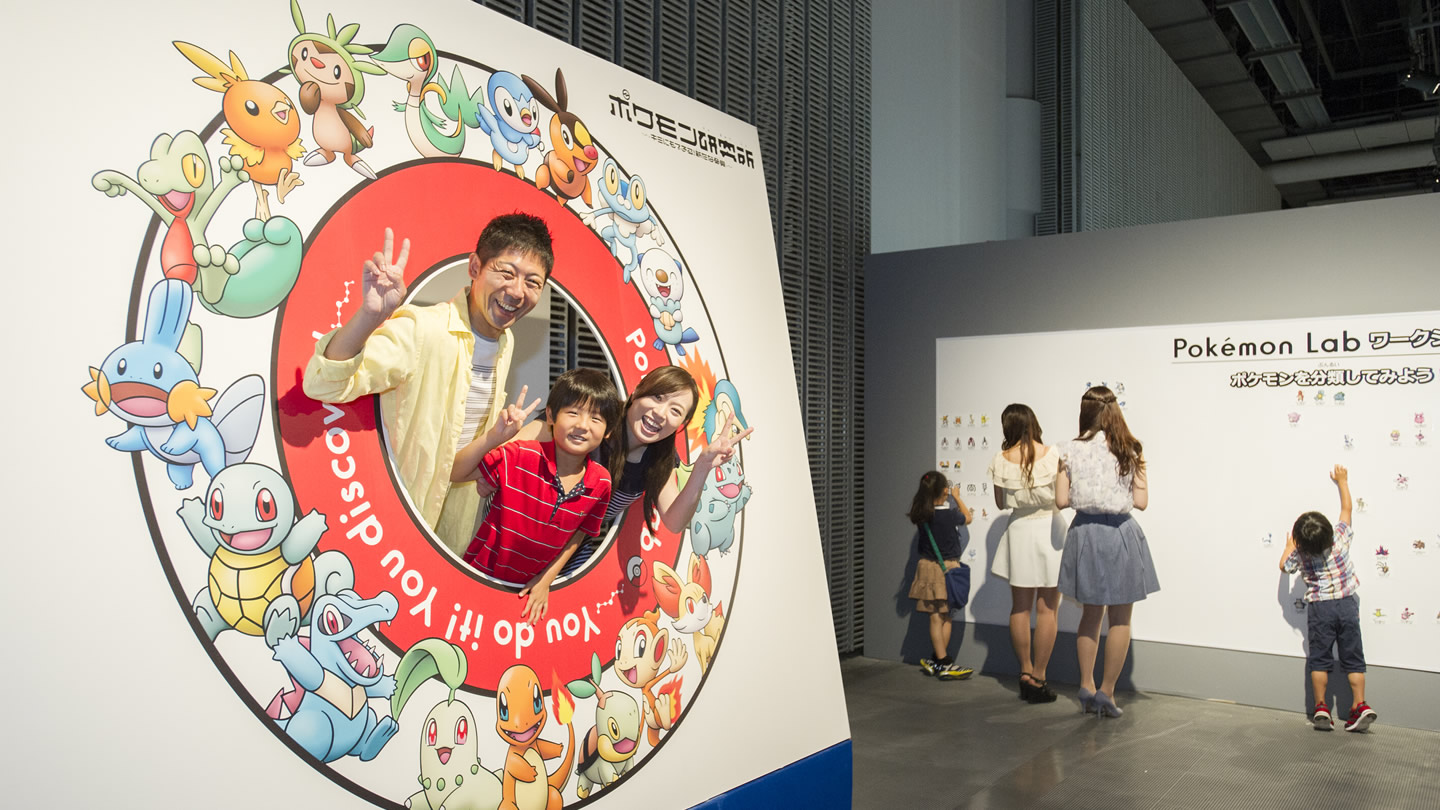 Overview
Title

Pokémon Lab: You do it! You discover!
Period

July 8 (Wed) - October 12 (Mon) , 2015
Closed

Every Tuesday (Open on Tuesdays during July 21 - August 25)
Opening Hours

10:00 - 17:00 (Entrance closes 30 minutes prior to museum closing time.)
*Extension of opening hours (August 8 (Sat) - August 16(Sun))
Opening hours will be extended by two hours from August 8 (Sat) - August 16 (Sun), 2015. The museum will be open until 19:00 during this period.
(Admission tickets can be purchased until 18:30)
Venue

Special Exhibition Zone, 1st floor, Miraikan
Admission Fees

Adult(Ages 19 & over):1,600yen / Junior(Ages 6 - 18):1,200yen / Child(Ages 3 - 5):500yen
Organizers

National Museum of Emerging Science and Innovation, The Yomiuri Shimbun
Special Association

The Pokémon Company, pokémon communications company
In association with

Ministry of Education, Culture, Sports, Science and Technology, TOKYO WATERFRONT AREA RAPID TRANSIT,INC.