This exhibition has ended.
Exhibition Outline
Ninja are loved all over the world in a myriad forms, including films, anime and many more. Who exactly were the Ninja is still shrouded in mystery but, thanks to academic research carried out by Mie University and others, the truth is now being uncovered. The Ninja were people with comprehensive abilities in terms of "mind, skills and body" and ninjutsu was an accumulation of practical knowledge concerning nature and society. This exhibition offers you the opportunity to train yourself in throwing shuriken, improving your jumping power, and introduces skills like memory enhancing techniques, sending secret messages, and special breathing techniques necessary for successful completion of a mission. By studying old ninjutsu manuscripts, and with the help of modern science, we can get close to the "True Ninja" and find hints that may help us to survive in the coming future.
Contents
The Ninja Lab
This area introduces the image of the ninja, that has developed through a variety of media, including manga, anime, movies, and novels. It also brings us closer to the "real ninja" using clues such as historical documents and ninja chronologies, such as the Mansenshukai ("Sea of Many Rivers Merging"), a 17th-century book of ninja techniques (Photograph: Ninja Museum of Igaryu).
[Main display items]
Manga, novels, etc.: Around 500, including Sasuke and Hattori Hanzo
Historical documents, etc.: 12, including the Shoninki and the Mansenshukai
Mind, Skills, and Body: Experience three types of training
No. 1: Improve your body
Visitors learn the basic ninja body movements, such as the nuki movements that have been handed down today through ancient martial arts. In this area, they undergo training in how ninja walked and ran, throw ninja stars aiming for a target three meters away, and can also experience training their senses, including sight, hearing, smell, and touch. In addition, this area introduces its training in a scientific way, from the perspective of sports science and neuroscience.
[Main training experiences]
Walking on tiptoes, namba walking (swinging the same arm as the leg you step with), jumping ability drills, throwing ninja stars, training the five senses
No. 2: Enhance your skills
To complete their missions, ninja had a variety of skills and knowledge, and used tools, weapons, and medicines. Plus, the ninja way of reading the weather, directions, and topography was scientifically correct. This area introduces a wide range of comprehensive skills, including the arts of disguise and stealth for infiltration and information gathering, the art of communication to pass on any information learned, and the art of memorization to bring that information home. Visitors can also experience actual training in these skills.
[Main training experiences]
Reading the weather, showing the way, hiding, knowing the time, listening for information, passing on information
No. 3: Perfect your mind
It has become clear through brain wave experiments that ninja movements involving putting the hands together (symbolic hand gestures) and chanting a mantra have a mentally stabilizing effect. This area introduces means of focusing the mind that heighten concentration, such as ninja breathing techniques and meditation, as well as hand gestures. Visitors experience the mental preparations carried out by ninja so they could act effectively in important situations, making the nine gestures of rin, pyo, to, sha, kai, jin, retsu, zai, and zen in time with a special video made for the exhibition.
[Main training experiences]
Hand gestures, breathing and meditation
Ninja Certification
Everyone who participates in this exhibition is given a Ninja Certificate officially recognized by the Japan Ninja Council.
Venue scenery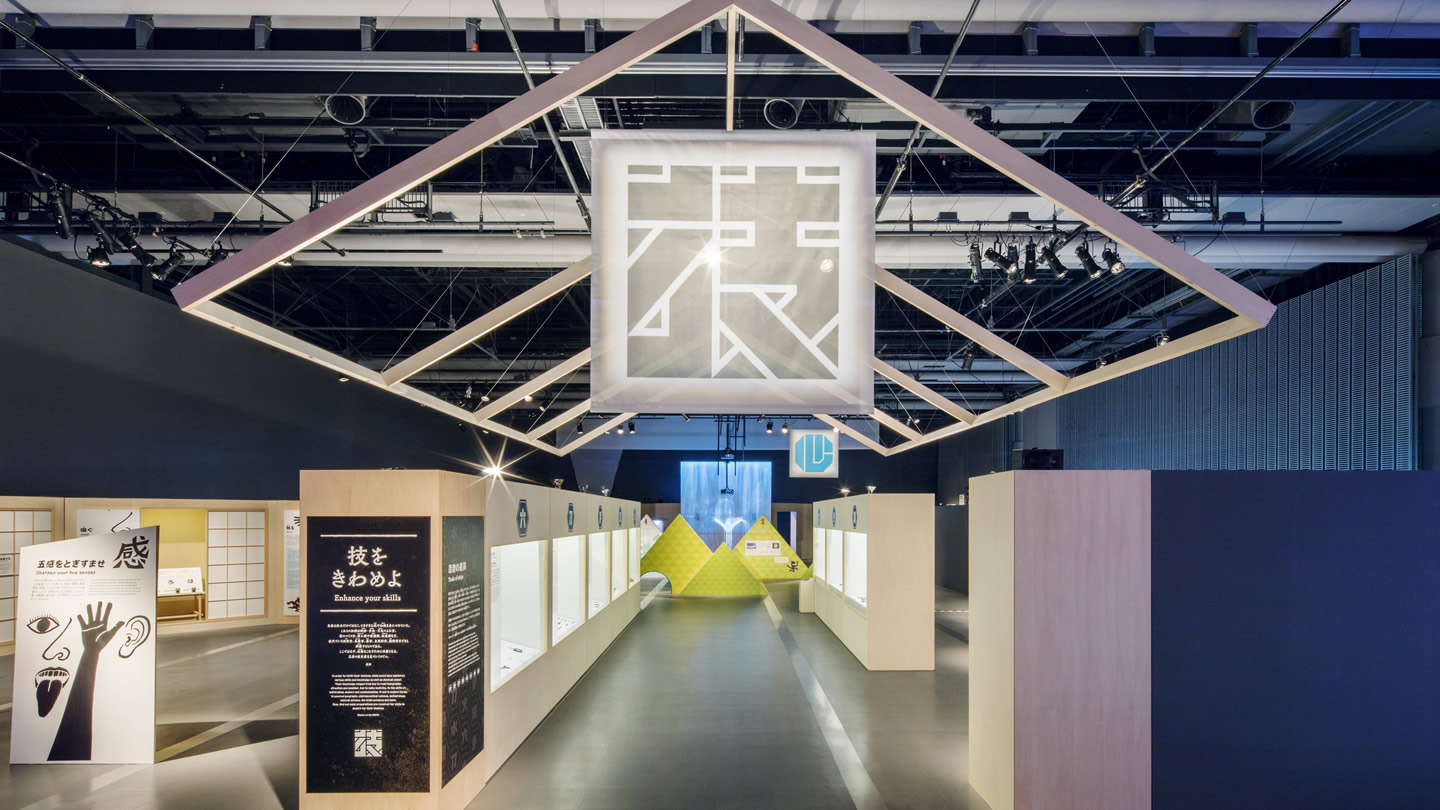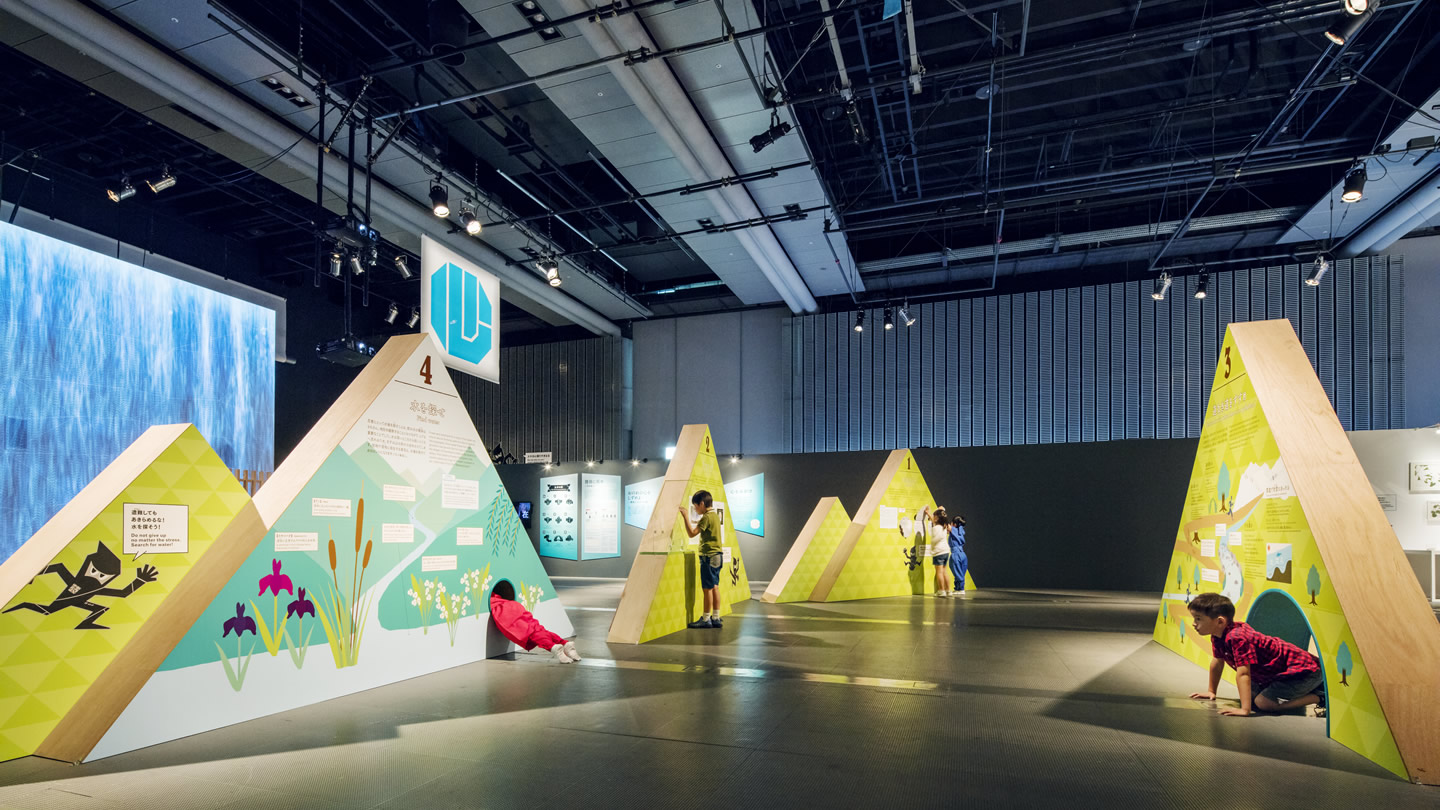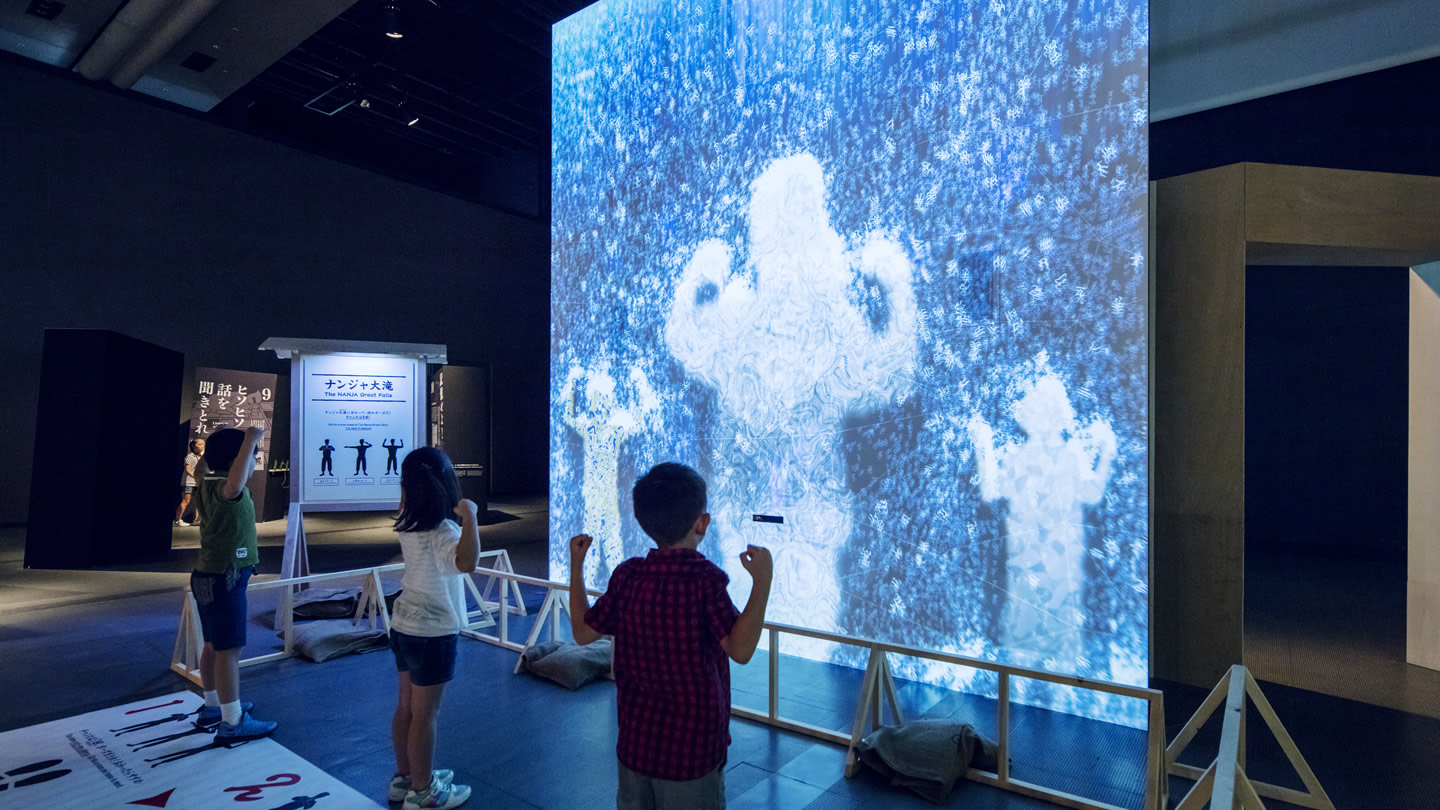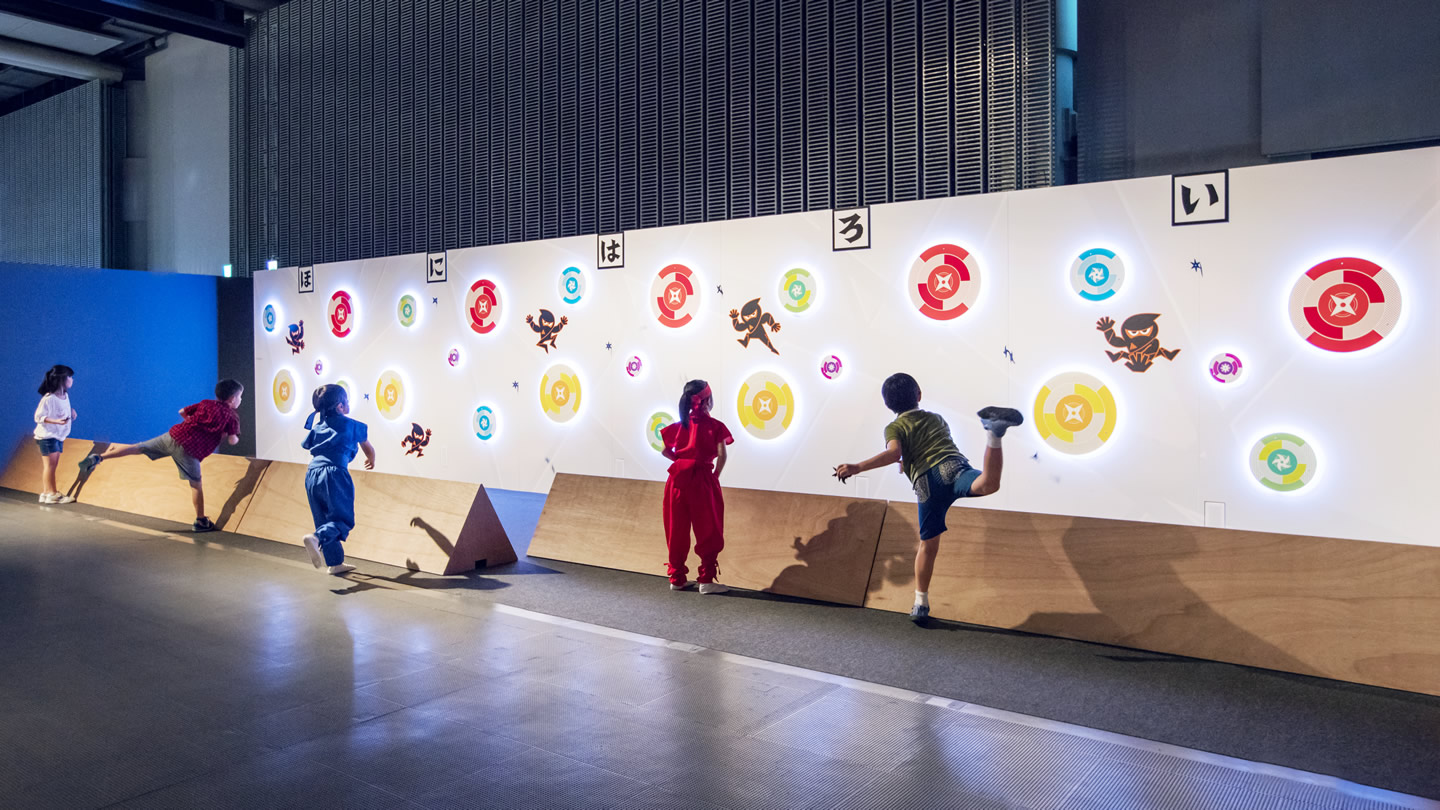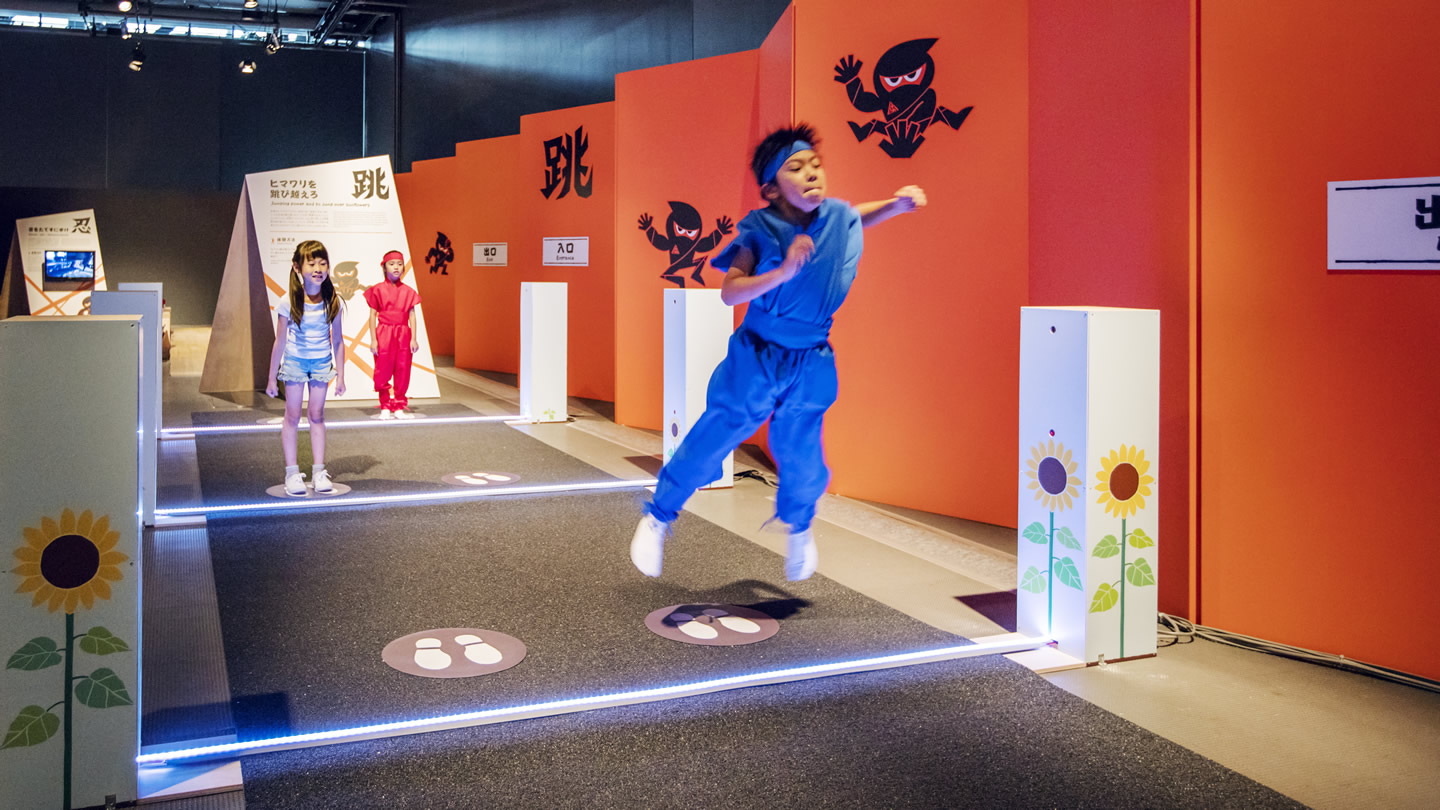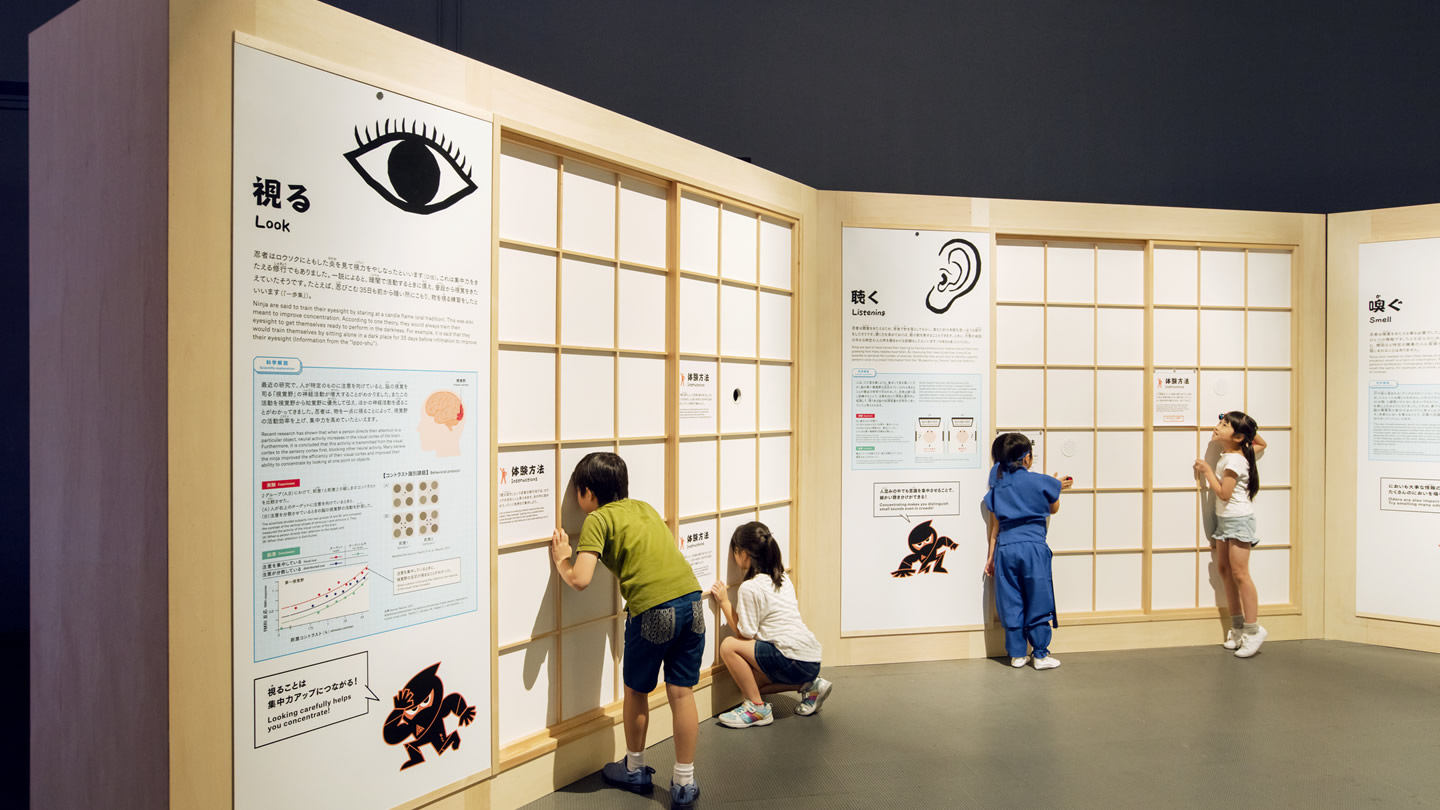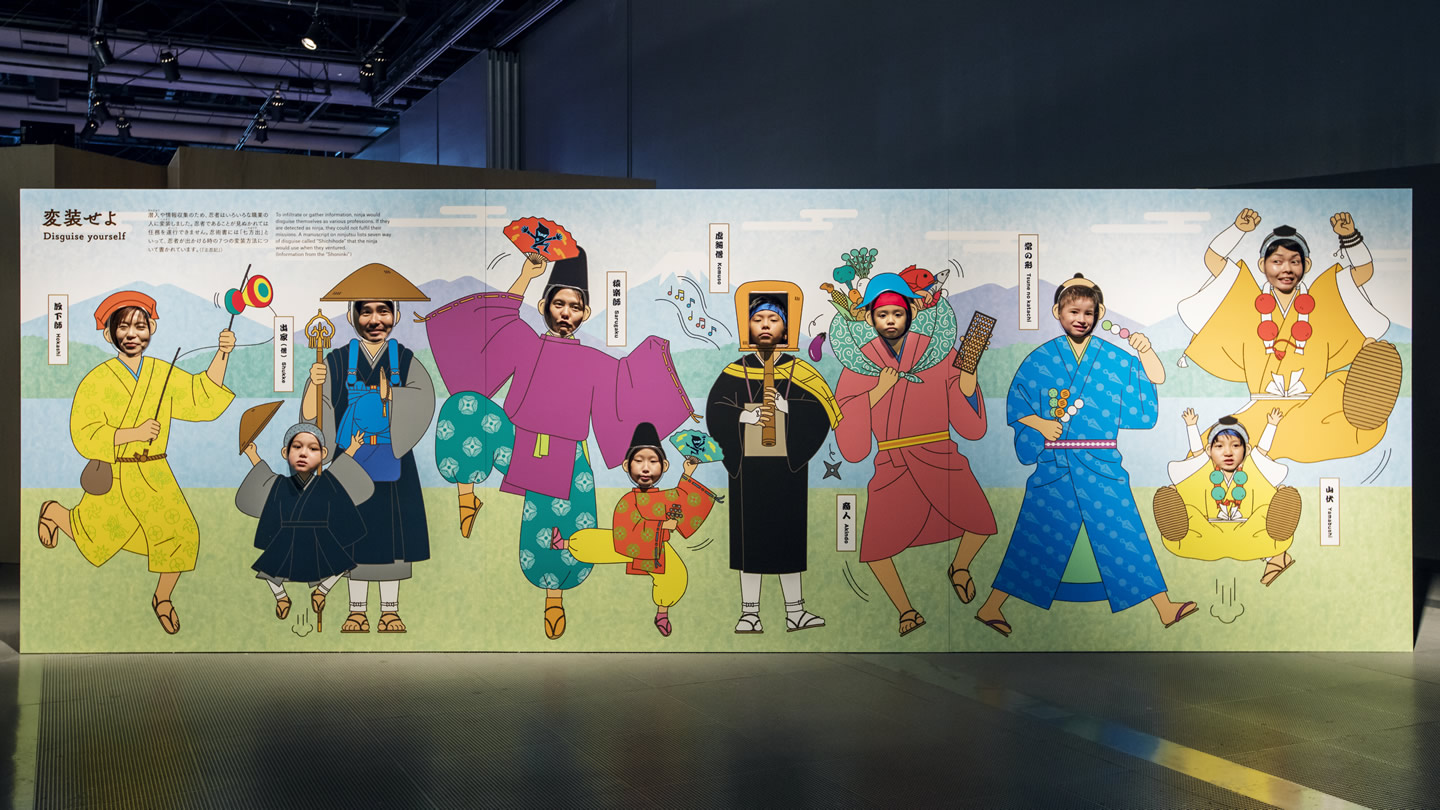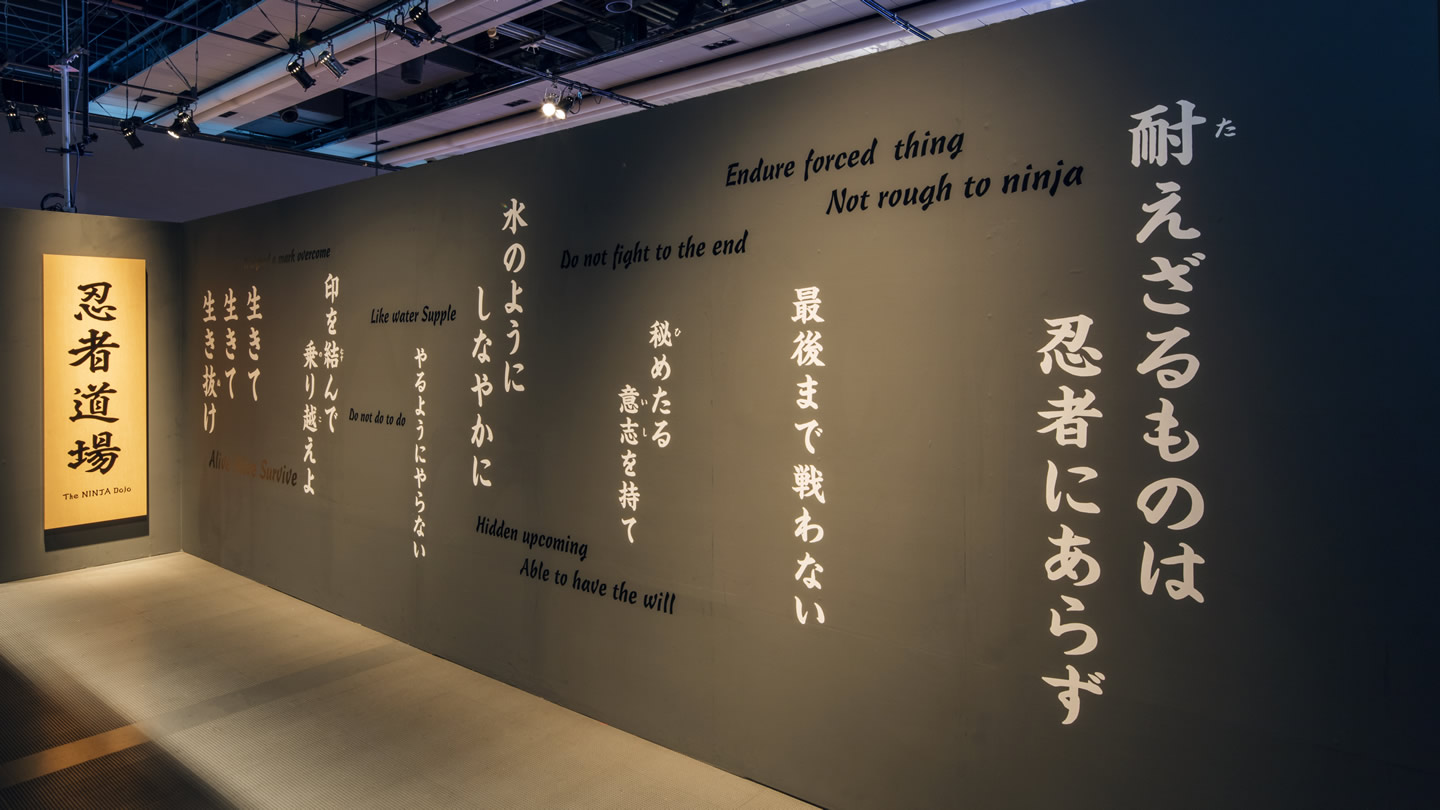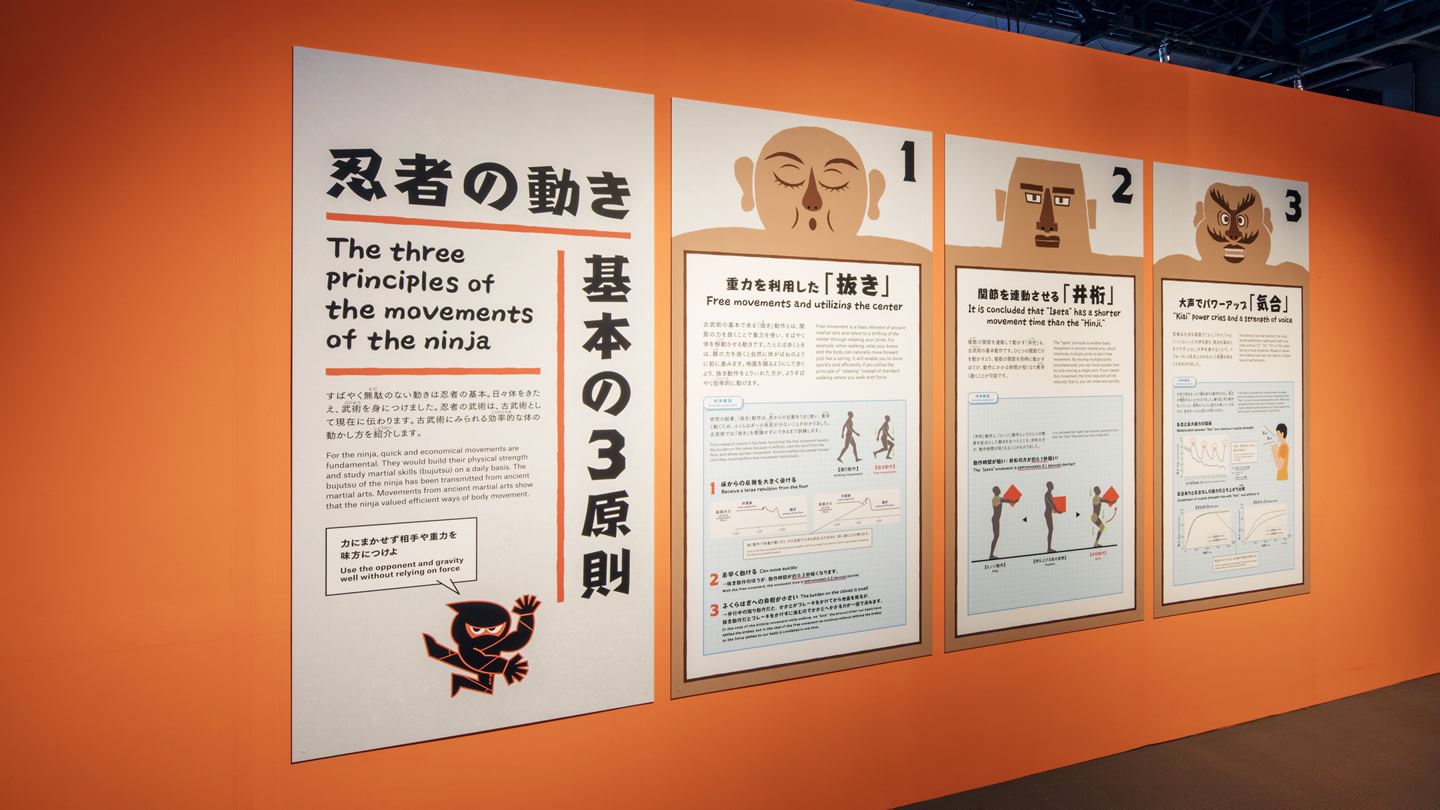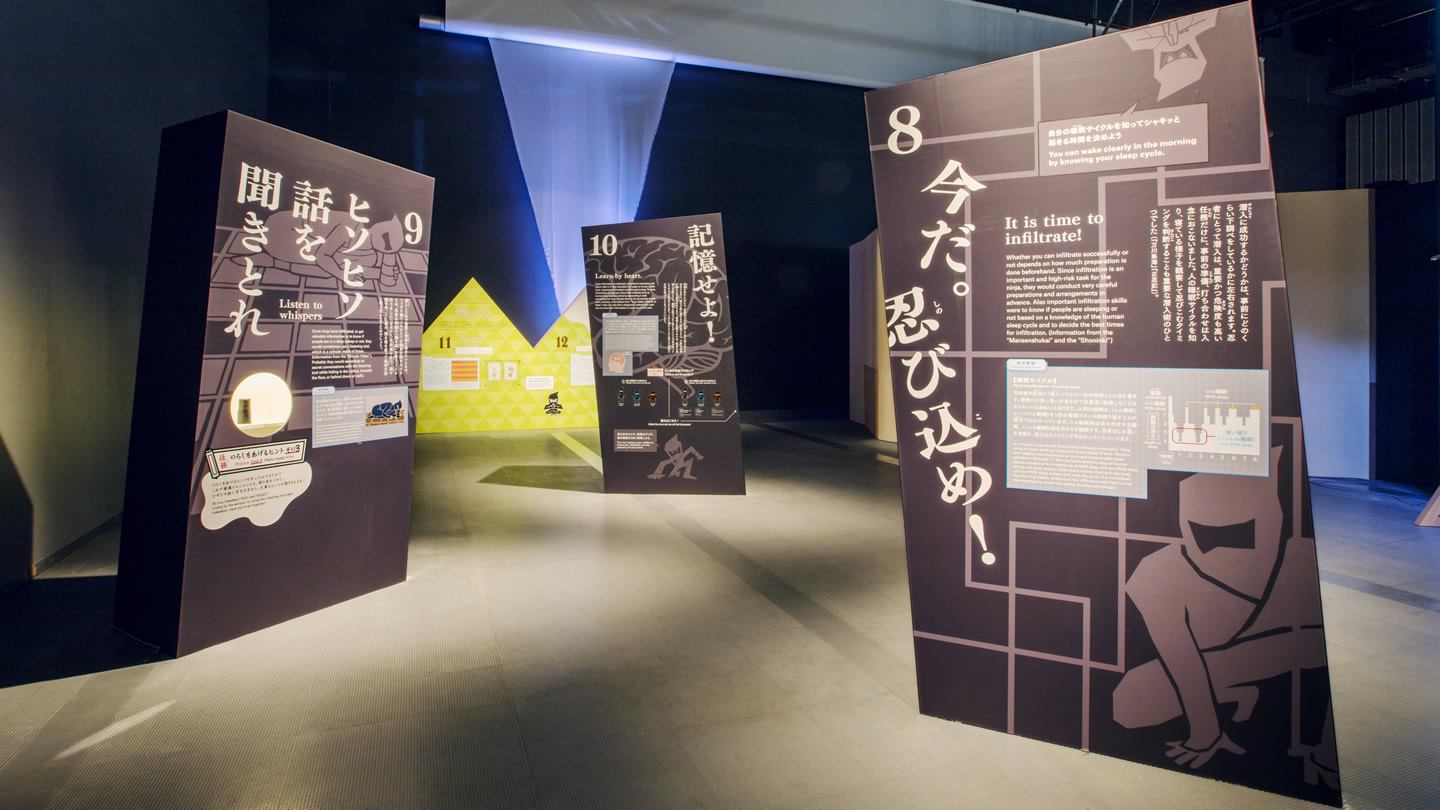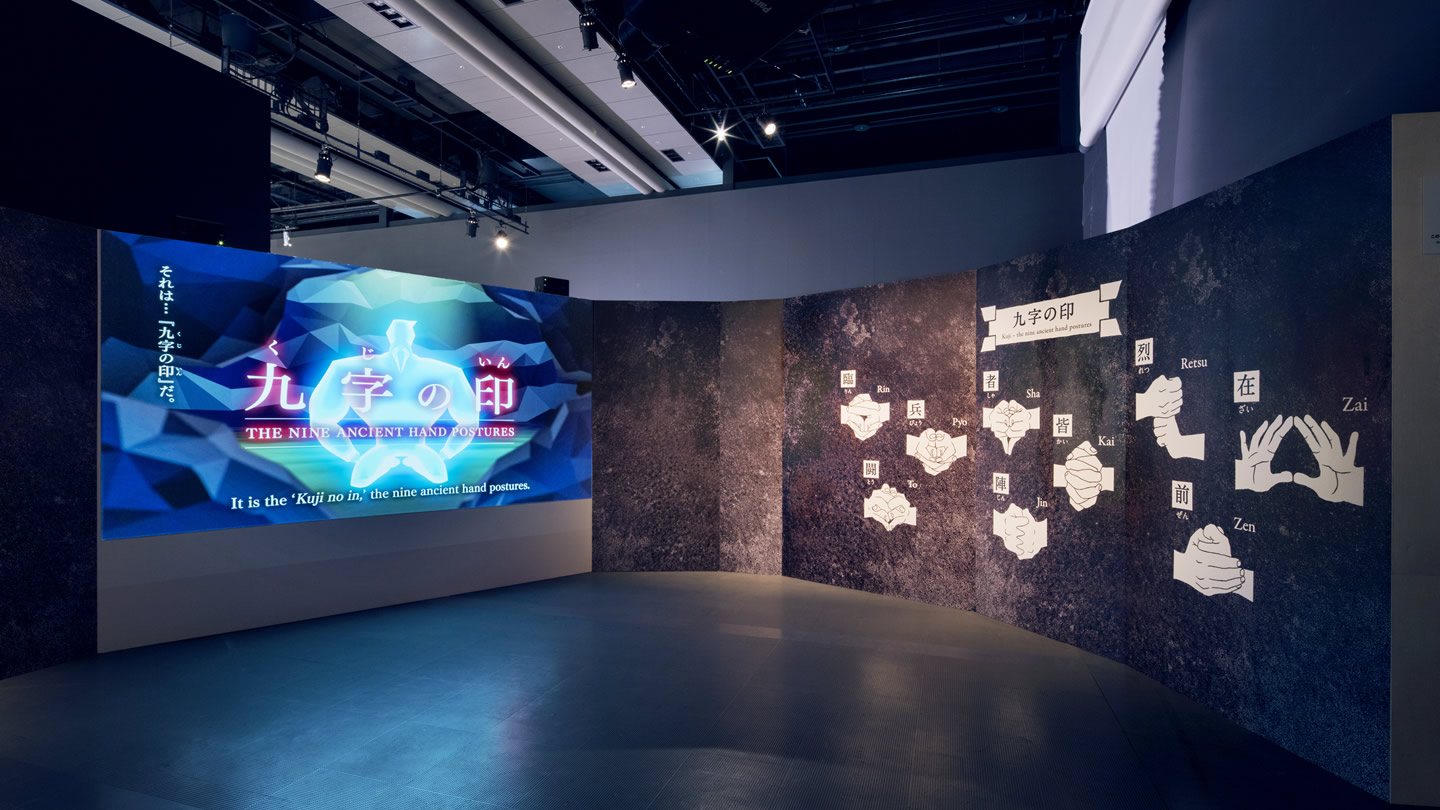 Overview
Title

A Special Exhibition "The NINJA - who were they?"
Period

July 2(Sat), 2016 - October 10(Mon), 2016
Opening hours

10 a.m. - 5 p.m. (Entrance closes 30 minutes prior to museum closing time)
Venue

Special Exhibition Zone, 1st floor, Miraikan
Closed

July 5, 12/ September 6, 13, 20 ,27/ October 4
Admission fees

Adults: 1,600 yen, Junior (Elementary school students to 18 years old): 1,000 yen (900 yen on Saturdays), Child (Preschoolers over 3 years old): 500 yen
*Also valid for the Permanent Exhibition.
*Free admission for 2 years old and under.
*Free admission for those in possession of a Disability Book and one accompanying person.
*During crowded times, number tickets will be issued and entrance regulations may be applied.
Organizers

Miraikan - The National Museum of Emerging Science and Innovation, The Asahi Shimbun, Fuji Television Network, Inc.
Special cooperation

Mie University
Certificated by

Japan Ninja Council
Cooperation

Iga Ueno Tourist Association, Amako Ltd., NINJA JAPAN
Supported by

Ministry of Foreign Affairs of Japan, Ministry of Education, Culture, Sports, Science and Technology, Ministry of Economy, Trade and Industry, Japan Tourism Agency, TOKYO WATERFRONT AREA RAPID TRANSIT,INC.