This exhibition has ended.
Exhibition Outline
Money is an intrinsic part of our daily lives. At times it makes people go mad, leaving lives in turmoil. But is money to blame?
Through 10 experiments, this exhibition will shed light on the decision-making and behavioral characteristics reflected in your money spending patterns. You will learn how thoughts and emotions drive your habits, and how our casual, everyday decisions impact society. See the true self that you were never truly aware of, and learn how you should cope head-on with issues of money - in short, "the art of money management."
General supervision of this exhibition is provided by Fumio Ohtake (Osaka University), the leading Japanese expert on behavioral economics. Also behind this exhibition lies the attempt by natural science and social science researchers to transcend their fields, and to consolidate their efforts to solve specific problems we see in today's society. The exhibition reflects a new research trend that tries to combine the collective power of neuroscience, psychology, game theory, physics, and economics in an attempt to reconsider society' s mechanisms in light of individual decision-making and behavior. First hand experience in the experiment labs will provide you clues as to how, as an individual, you must interact with money.
Experiment events, talk events, and workshops incorporating the latest scientific methods are also scheduled to be held during the exhibition term.
Contents
Ten Unique "Experiment Labs"
At the exhibition you will see a pseudo-town. As you enter the ten experimental laboratories scattered about in the town, you will participate in experiments in which you will be forced to make decisions in tense situations, such as bargaining with a stranger. You will see how individual actions can lead to modern societal phenomena such as bank transfer scams, or the bubble economy.
Procedures
Each lab experiment is comprised of 3 steps.
Step 1. Just Try!
Once in the lab, participate in an experiment that will reveal your money spending habits. This is designed to be fun, like a game, but is still based on methods derived from the latest research.
Step 2. See What it Means.
The experiment results will show you your hidden behavioral or decisional "habits" (or tendencies). The conclusions are based on the latest scientific study results, and will show you how your brain and emotions respond when you spend money.
Step 3. Put to Use What You Now Know
Unbeknownst to us, our individual behavioral habits affect the various issues that ail our society today. Now that science has unlocked the truth about human traits, the question is, how do we utilize this knowledge to benefit our daily lives and society?
A "Money Management Handbook" for your Experiment
Handbooks will be distributed at the venue. Use these handbooks by marking them with stamps or recording your experiment results. The completed handbook will become a reflection of your true self.
Venue Scenery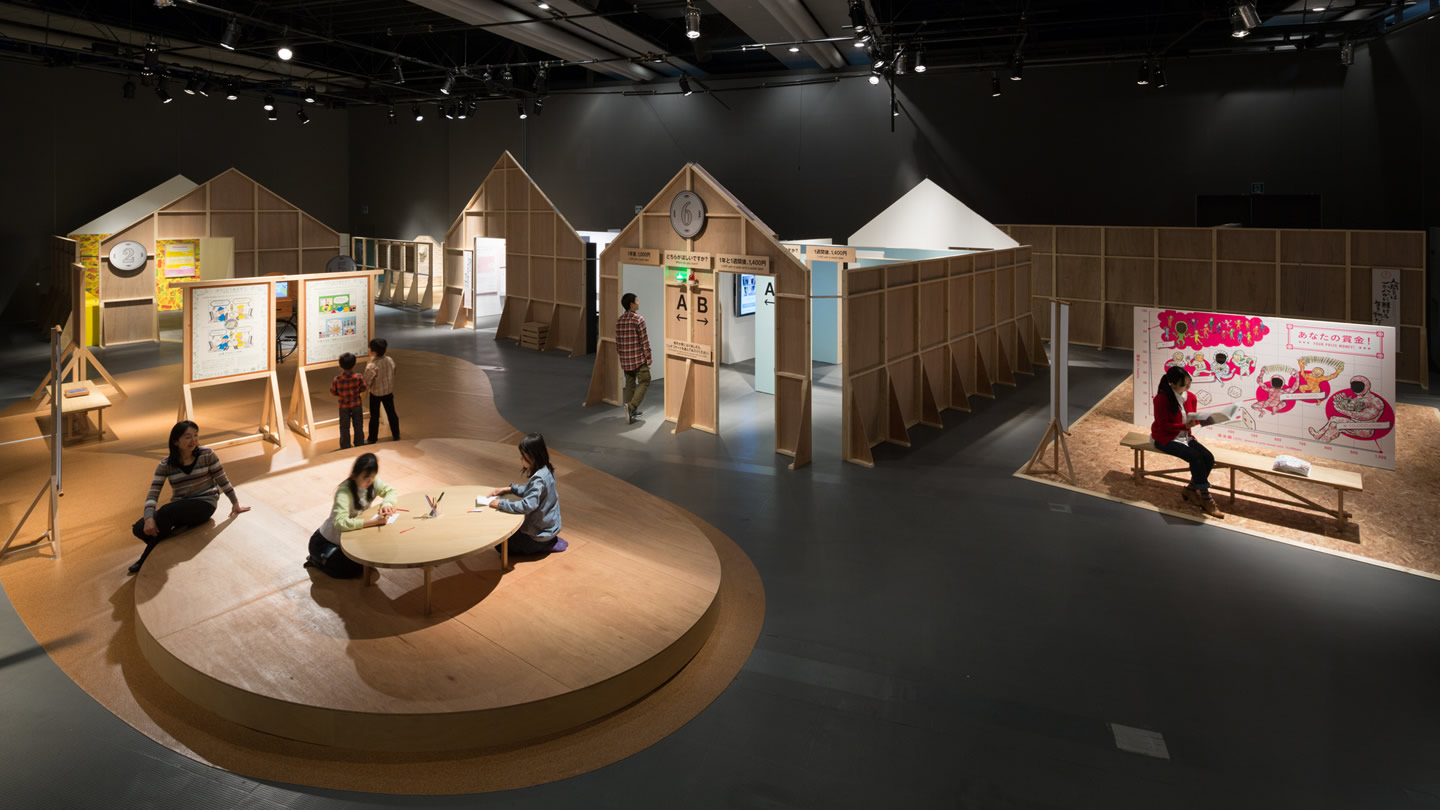 Overview
Title

Special Exhibition "It's All about Money! - Confront Yourself through 10 Experiences"
Term

March 9 (Sat.) to June 24, 2013 (Mon.)
Opening hours

10:00 - 17:00 (please enter at least 30 minutes before closing time)
Venue

1F Exhibition Space a, National Museum of Emerging Science and Innovation
Closed

Every Tuesday (Open on holidays and during spring vacation)
Admission fees

Adults: 1,000 yen (subject to change)
* Permanent exhibitions can be viewed.
* Free admission for those in possession of a Disability Book, plus one accompanying person.
Sponsorship, Planning, and Production

National Museum of Emerging Science and Innovation
Cooperation

Diamond, Inc.
In Special Association With

Nikkei Inc.
In Association With

Ministry of Education, Culture, Sports, Science and Technology; Ministry of Economy, Trade and Industry; Consumer Affairs Agency; Central Council for Financial Services Information; Association of Behavioral Economics and Finance; Japan Association for Financial Planners
General Supervision

Fumio Ohtake (Director, Research Center for Behavioral Economics, Institute of Social and Economic Research, Osaka University)