This exhibition has ended.
Exhibition Outline
Due to the influence of global warming in recent years, numerous mammoths, a massive land mammal said to have become extinct approximately 4,000 years ago, have been uncovered from the permafrost of the Republic of Sakha (Yakutia) of the Russian Federation. Unlike typical fossils, the excavated mammoths have been preserved in a frozen state, making them uniquely "fresh" despite being thousands of years old. The head of a frozen Yukagir Mammoth was first exhibited in Japan at the Expo 2005 Aichi Japan, generating an enormous interest. In 2006, the frozen Yukagir Mammoth was exhibited throughout Japan, including at Miraikan. As part of the upcoming exhibition, many other frozen specimens of recently excavated ancient animals will also be premiered, in addition to the famous Yukagir Mammoth.
Mammoth related researches have continued since the first frozen mammoth was discovered. Recently, cellular samples have been extracted with astonishingly well-preserved DNA, unlike anything discovered in the past. We can expect major progress to be made towards resurrecting the mammoth if these cellular samples are combined with cutting-edge biotechnology. In Japan, Kindai University is conducting world-leading research in this field.
Yet, questions also exist as to the ethicality of resurrecting extinct animals, and what impact they would have on the current ecosystem. This exhibition offers an opportunity to learn about the state of the latest developments in life sciences, while considering these profound questions.
Utilizing precious mammoth specimens and other ancient animals, this special exhibition will explore the ecology of the mammoth and the natural world at the time during which it roamed the Earth, and introduce leading life science research delving into the world of long-lost animals.
Contents
Prologue: Tales of Mammoth
The journey begins with a message from Seiko Ito, who supervised the composition of this Special Exhibition. Why are humans drawn to mammoths? As researchers from around the world study this "revival," what should be considered? Ito-san addresses the visitors.
Tales of Mammoth 1: Mammoth, Ancient Memories
In ancient times, in what kind of environment did mammoths live? How did they live, and why did they become extinct? Doctor Yoichi Kondo introduces visitors to the mammoths and the many different animals that lived on Earth 30,000 years ago, navigating the process of mammoth evolution and the global environment at the time, which we have come to understand from long years of research.
Tales of Mammoth 2: What Waits in the Permafrost?
The mammoth-related journey then moves into the modern era. Doctor Hiromi Kato introduces the site where excavation and research took place in the permafrost of the Republic of Sakha, in the Russian Federation. Visitors can see a variety of frozen samples from close up, including some that have never been displayed anywhere else in the world, such as the first highlights of this exhibition, the Woolly Mammoth Trunk and the Baby Horse. The chief producer of The Mammoth also gives an interesting introduction, in diary format, of all the details of the joint excavation and research that was carried out by the Institute of Applied Ecology of the North (IAEN), and The Mammoth team in August 2018.
The body tissues of key frozen samples excavated in recent years remain frozen, and well-preserved cell samples are being collected. This research has come to inspire the great dream of a "mammoth revival" among modern researchers.
Tales of Mammoth 3: Will They "Live" Again?
This tale of the course of life finally reaches its last chapter.
Doctor Tasuku Mitani navigates the "now" and the near "future" of cutting-edge life sciences through Kindai University's Mammoth Revival Project, one of the other highlights of this exhibition. The world of life sciences is continuing to develop rapidly. It is becoming possible to de-code and manipulate diverse information about life, including synthetic biology, which involves analyzing and synthesizing genomes, and artificially creating cells. The Mammoth Revival Project was begun in Kindai University in 1996, and this exhibition introduces the difficulties it faces in collecting mammoth cell nuclei -- the key to understanding the mammoth's true identity-- and the latest research, including the discovery in March this year that mammoth cell nuclei showed signs of vital activity.
The many discoveries made during this research will not only lead to clues to the protection of endangered species and the revival of extinct species such as mammoths, it is hoped that they will be useful in widely different areas of society and everyday life, including medicine, food, and the environment. On the other hand, there are many issues relating to the revival of an extinct species that we must consider—for example, ethical problems and the influence on the ecosystem. This exhibition asks each person, "What kind of future should we create?" as they come face-to-face with life sciences that are moving forwards each day.
Venue scenery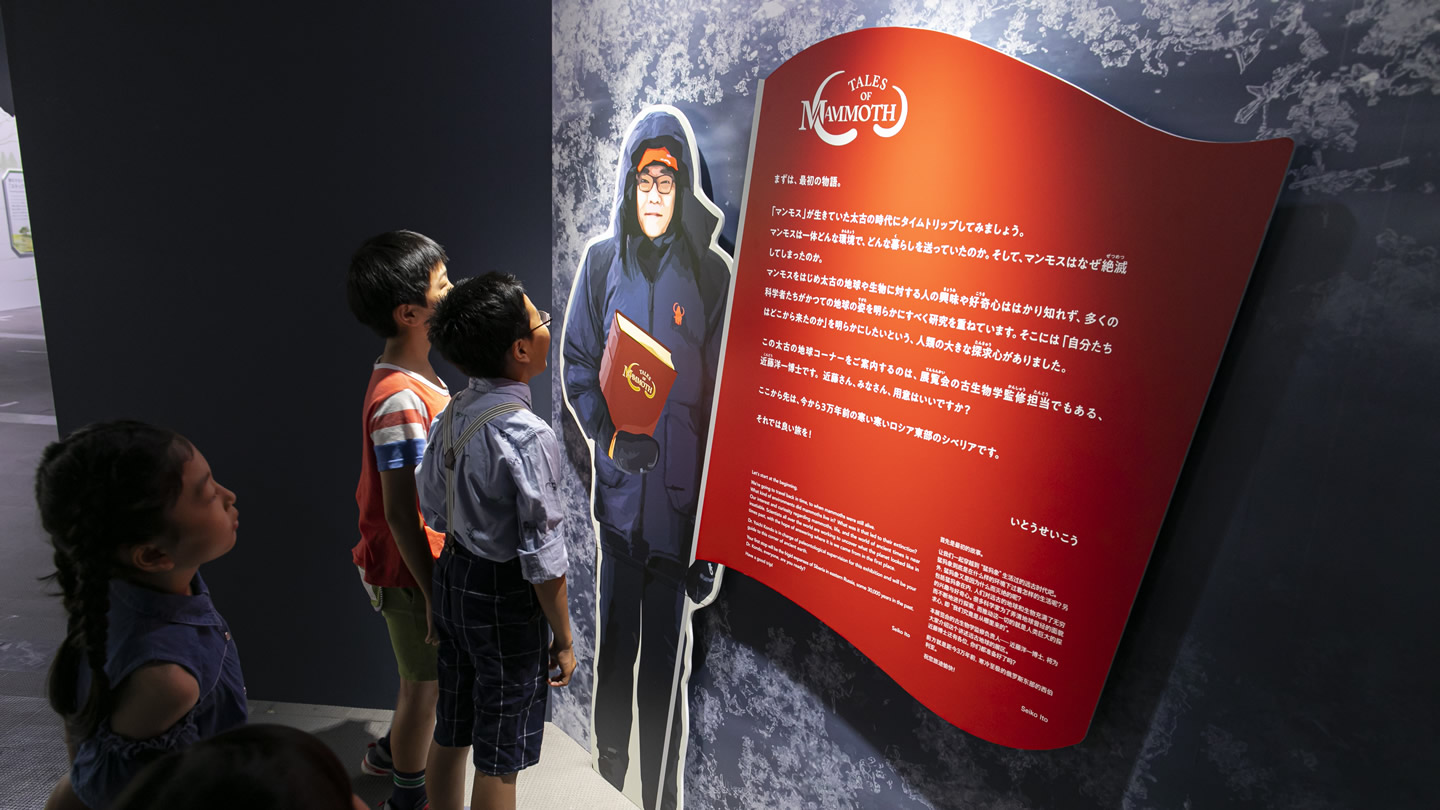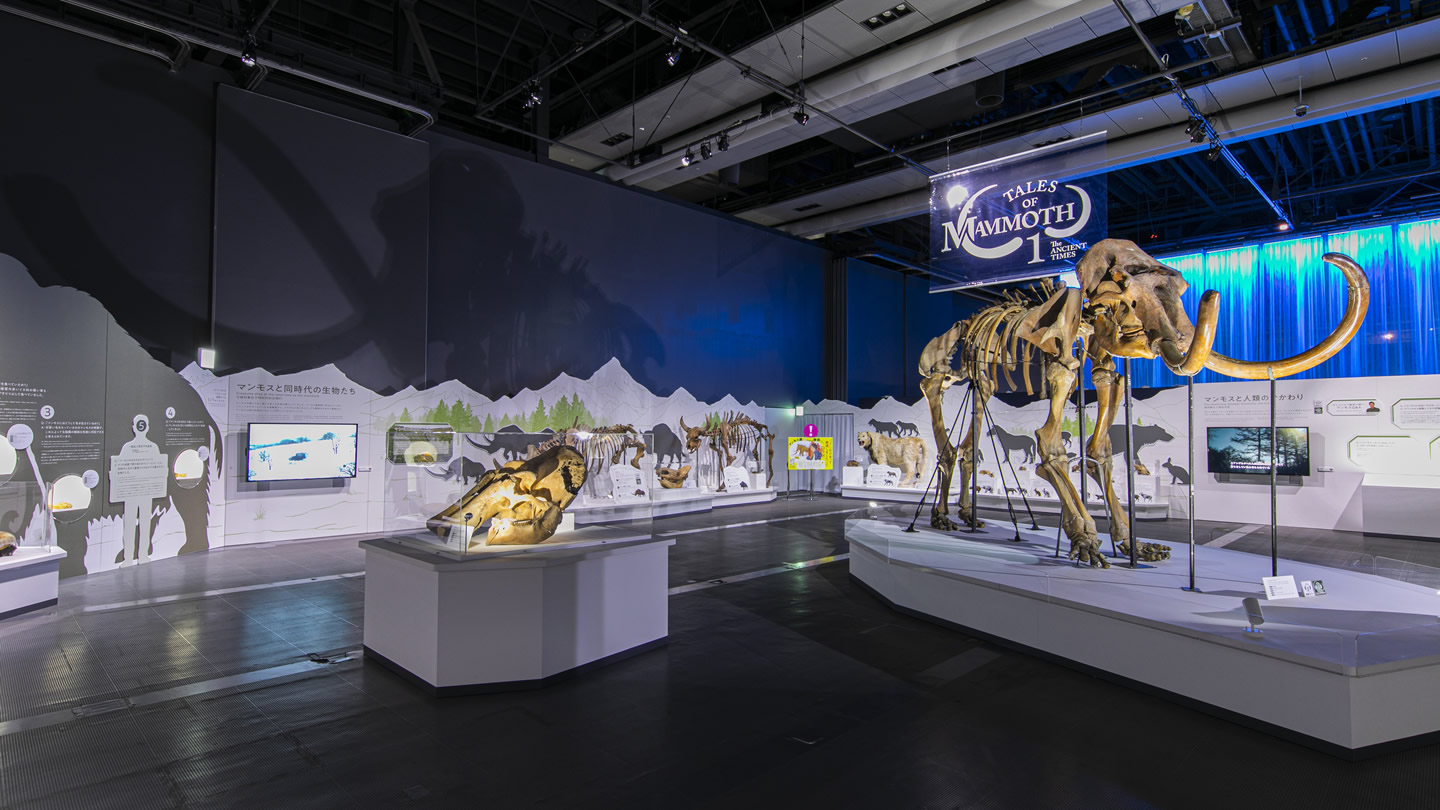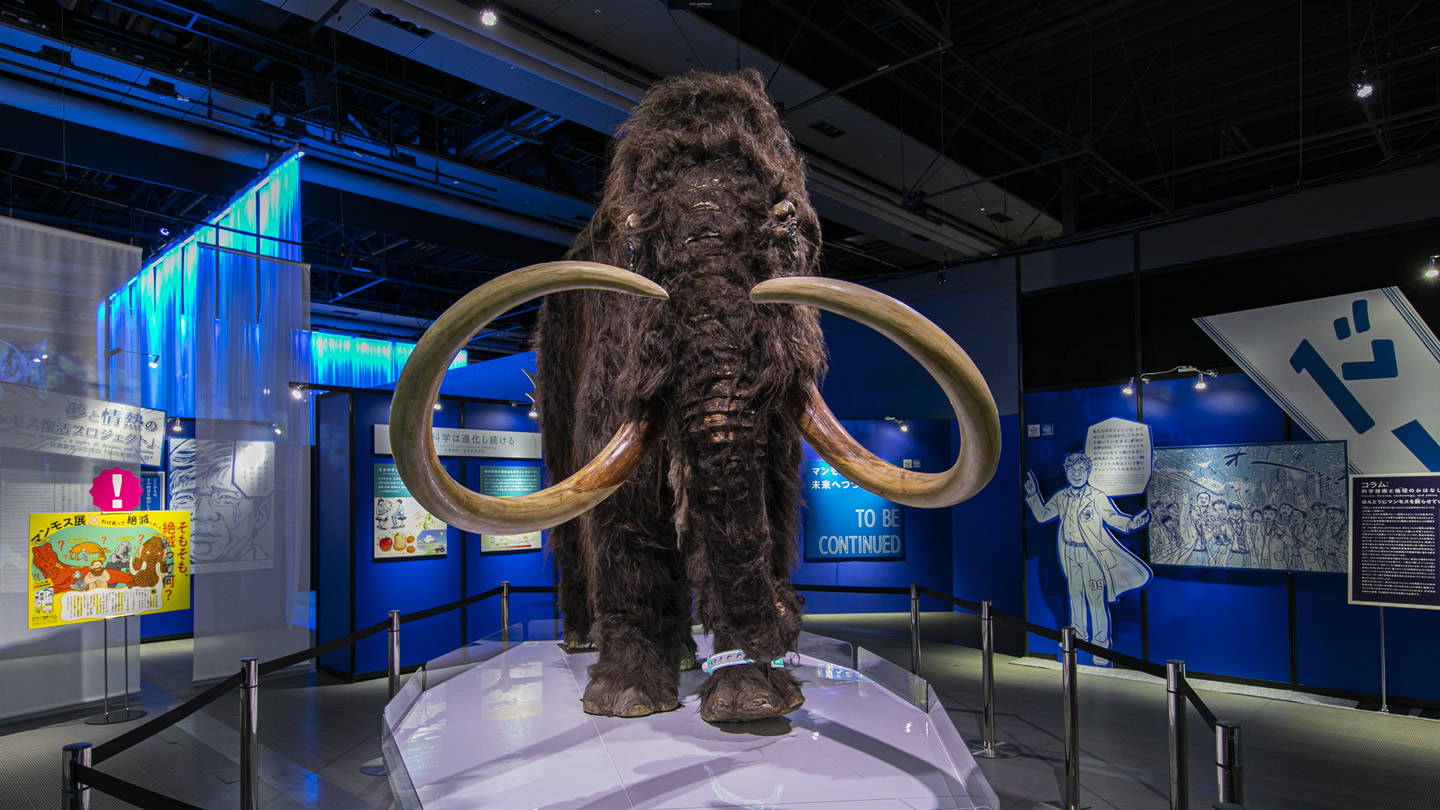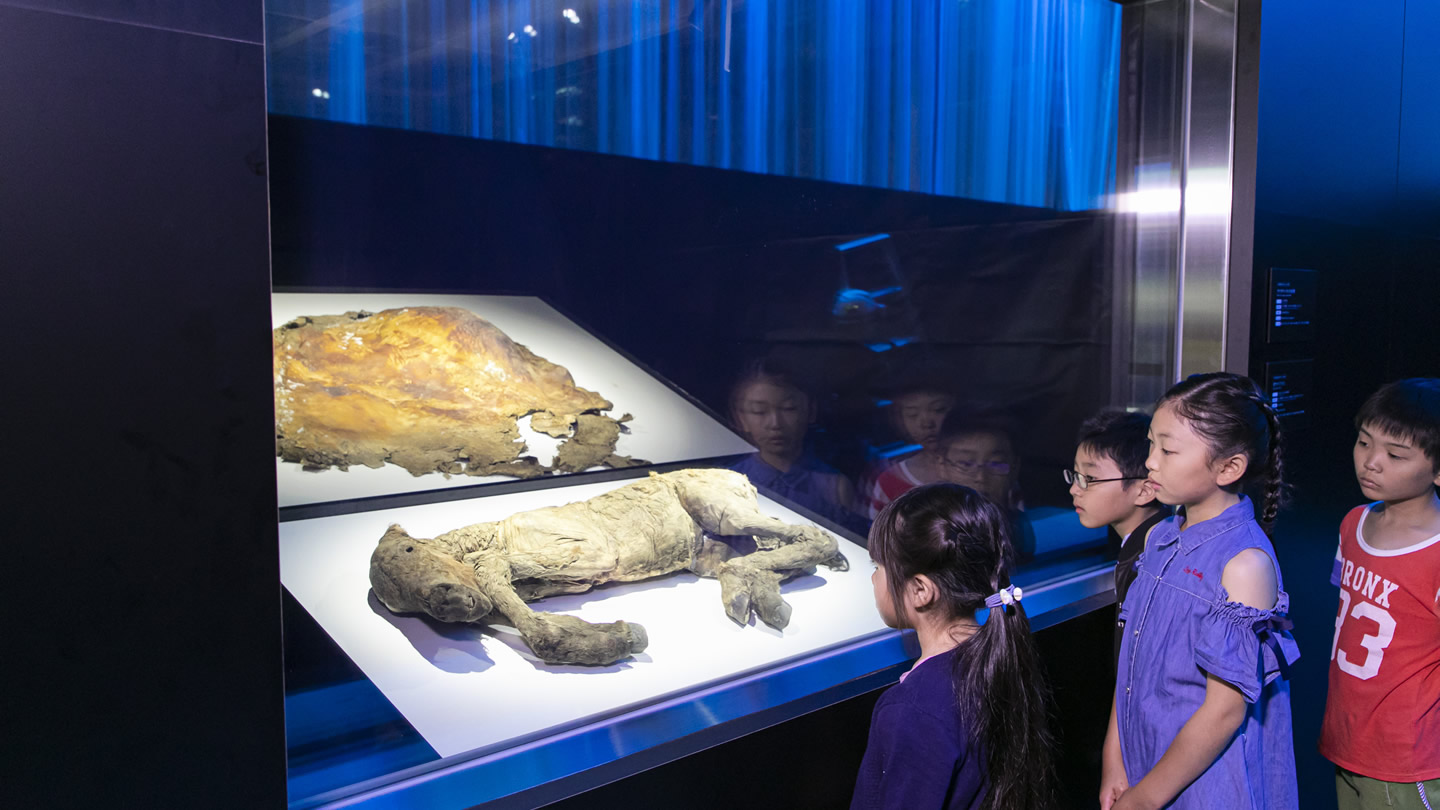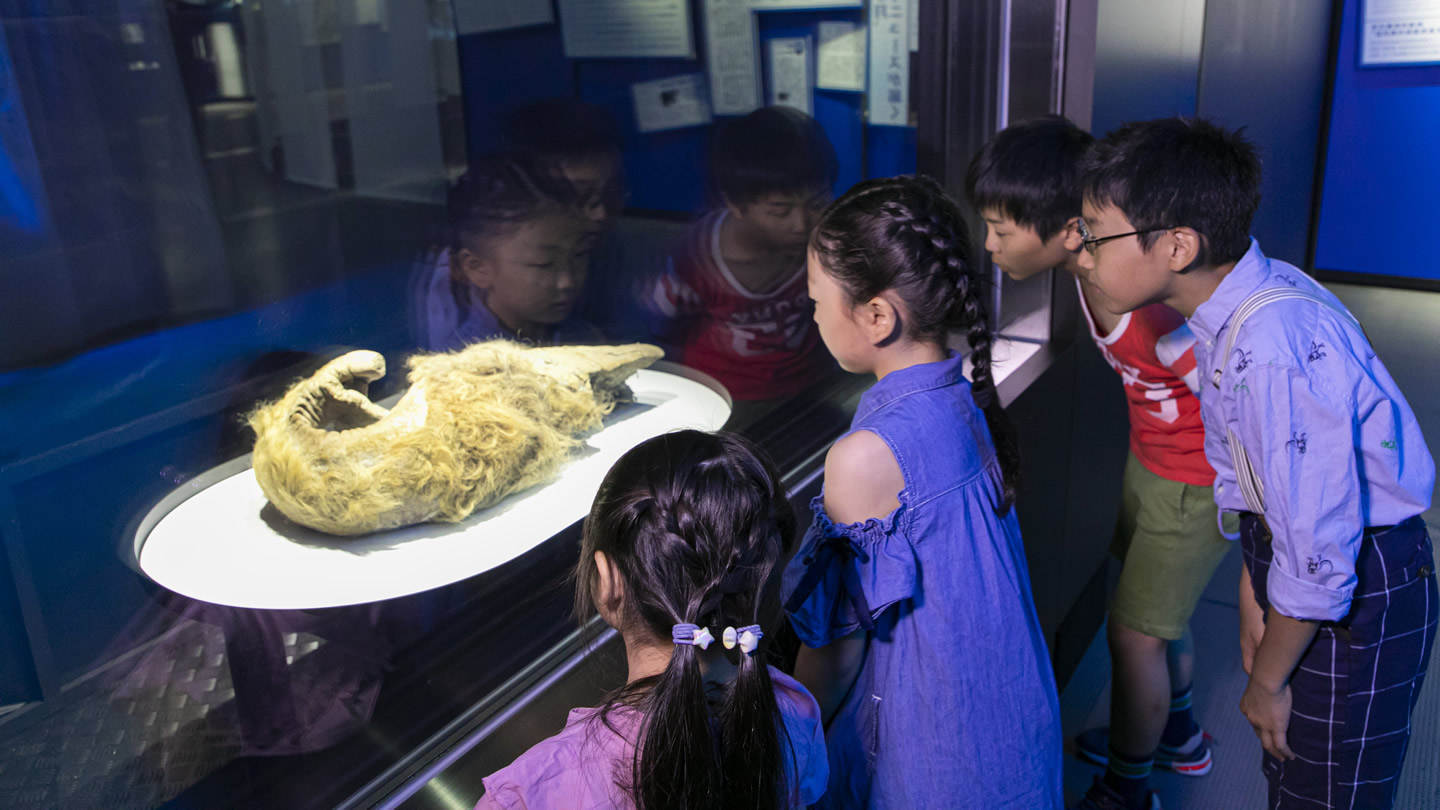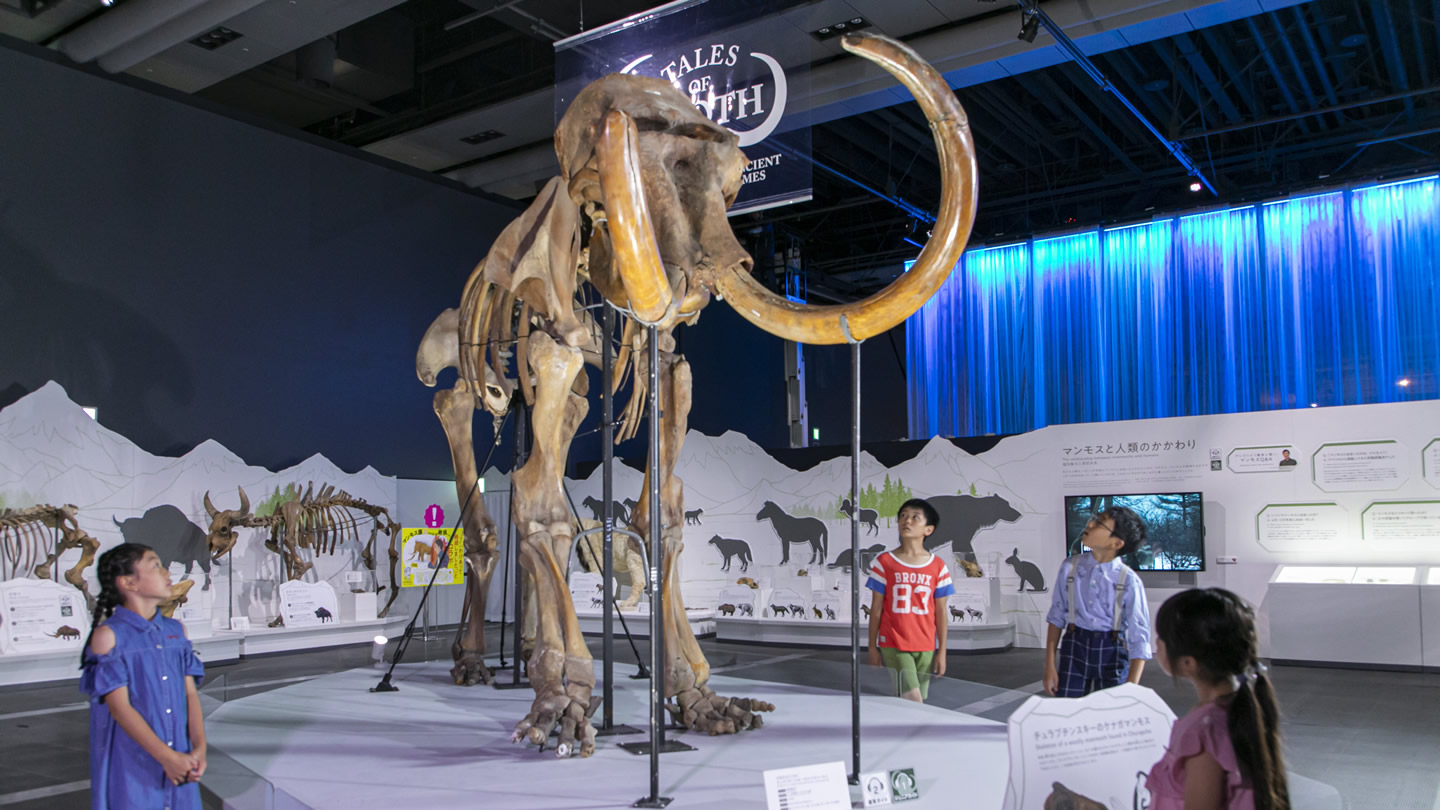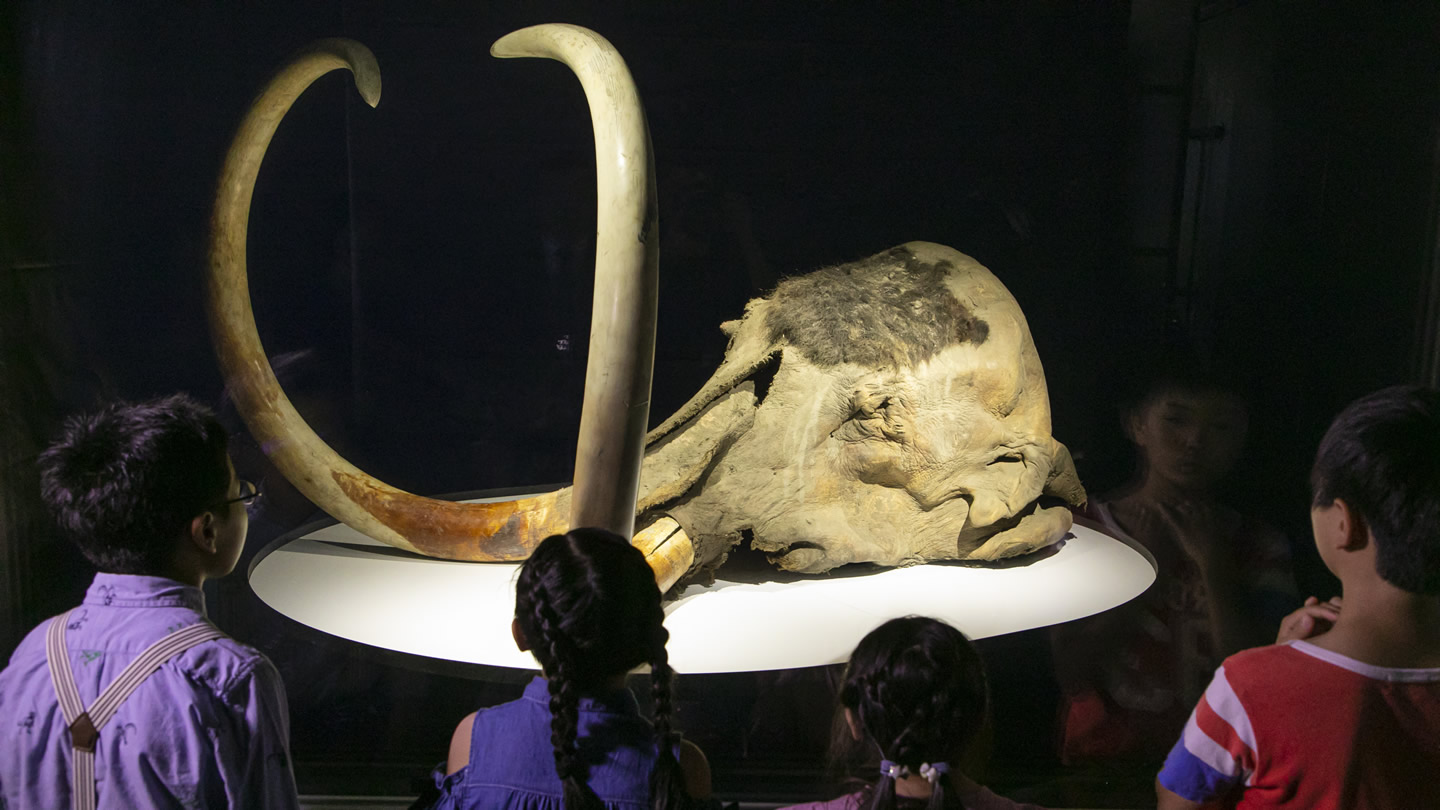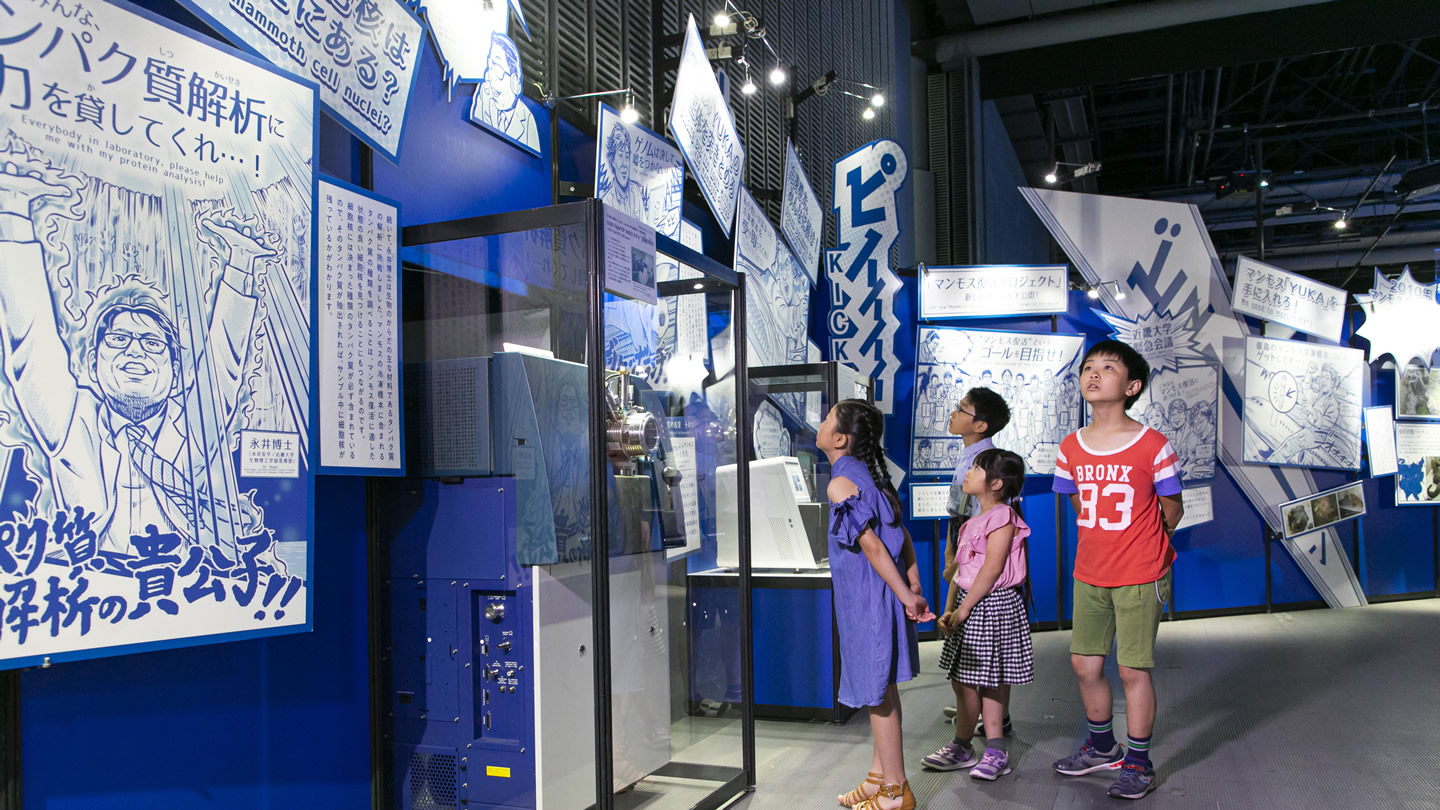 Overview
Title

Special Exhibition "The Mammoth"
Period

Friday June 7 to Monday (Holiday), November 4, 2019
Opening Hours

10:00-17:00 Last admission 30min. before closing time.
* November 2, 3 "The Mammoth" is open from 10:00-19:00.
Venue

Special Exhibition Zone 1F, Miraikan
Closed

Tuesdays (open on July 23, 30, August 6, 13, 20, 27, October 22, 2019)
Organizers

Miraikan - The National Museum of Emerging Science and Innovation, Fuji Television Network, Inc. and The Yomiuri Shimbun
Cooperation

Kindai University, Faculty of Biology-Oriented Science and Technology and Nojiriko Naumann Elephant Museum
Admission

Adults(Ages 19 and over) : ¥1,800 (¥1,600)
Junior (Elementary student to ages 18) : ¥1,400 (¥1,300)
Child (Preschoolers of ages 4 and older) : ¥900 (¥800)
Tickets:Miraikan (day tickets only) and at major ticket agencies.

*For advance tickets and group of 8 people or more, admission fees in ( ) are applied.
*Access to Permanent Exhibition included.
*Preschoolers of ages 3 and younger free of charge.
*Free admission for those in possession of a Disability Book and one accompanying person.
*Dome Theater: charge extra and reservation required.
*During crowded times, number tickets will be issued and entrance regulations may be applied.