This exhibition has ended.
Exhibition Outline
Civil engineering ensures that we can live fine lives despite the harsh natural environment that surrounds us. Heavy machinery is currently being used at construction sites to continue to expand humanity's frontiers. They're also important tools to quickly recover from natural disasters.
This exhibit will allow visitors to experience the three processes of construction that include land preparation, construction, and demolition. They'll be able to see actual examples of the latest construction equipment such as bulldozers, and parts from a jumbo-sized crane used for demolition featuring a driver's seat, and a hydraulic shovel. Visitors will be able to feel the power of this heavy machinery and experience the world of construction. The exhibit will also highlight examples of technologies being developed based or new materials such as carbon fiber.
As well as an all-star lineup of heavy machinery, this exhibit will also introduce you to the very latest in civil engineering technologies. It's designed to be fun for anyone, from small children through to adults.
Contents
Prologue:A World Under Construction! - Technologies that created civilization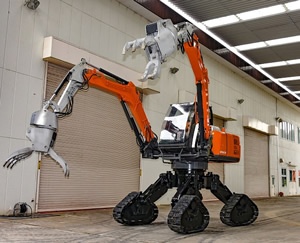 This area shows visitors how civil engineering technology has progressed, from the birth of mankind to the present, using a series of wall-scroll illustrations. Actual examples of the latest in double-armed heavy machinery (two-armed quadruped crawler concept machines) are on display, and visitors can learn about the past and near future of heavy machinery.
Chapter 1:"A Continent" Under Construction! - Heavy machinery that helps to change the world
This area will introduce heavy machinery used to scoop up earth and sand and modify the shape of Earth. Visitors can see bulldozers and front-end loaders up close, truly experiencing the immense power required to move the Earth. It also introduces shield machines, one of the technologies used to tunnel through the Earth, as well as other examples of technologies that were used in the construction of the Bosphorus Strait Railway Tunnel (Eurasia Tunnel).
Chapter 2:"A City" Under Construction! - Creating buildings, cities, and livelihoods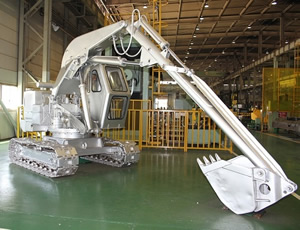 This area introduces examples of large-scale construction projects. It includes 3, multi-use hydraulic shovels, a driver's seat and hook from a crane large enough to lift a jumbo jet, as well as other technologies that help to create the buildings and technologies we use in our daily lives. It also introduces interesting facts and secrets about concrete, iron, steel and other building materials. The area also has information about the people who actually control these machines, as well as videos and photos of the construction of the New National Stadium currently being built for the 2020 Tokyo Olympics.
Chapter 3:"A City" Under Re-Construction! - The aesthetics of demolition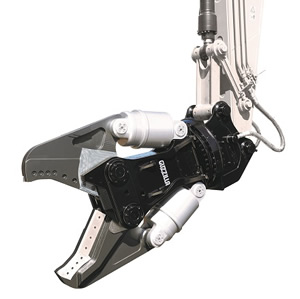 This area introduces information about demolition work in cities. A variety of techniques are used to efficiently demolish buildings in narrow city streets without having an effect on the surrounding area. This chapter introduces the attachments used on hydraulic shovels for these purposes. They allow for concrete to be crushed, and steel beams inside rebar concrete to be cut, as well as for the efficient collection of these steel scraps using electromagnets. This area includes information about the unique functionality of these attachments and their detailed workings.
Chapter 4:A Future Under Construction? - Helping to support our future livelihoods
This is area introduces the technological revolutions surrounding heavy machinery and the future of construction sites. Technologies based around ICT (information and communication technology) and robotics are being introduced into the field of construction that is leading to improvements in both efficiency and safety. Development of technologies that incorporate new materials such as carbon fiber is also progressing. In addition, heavy machinery is also becoming a bigger part of our lives by being used in work related to recover from disasters. The use of these machines is helping us to live in a safer and more comfortable manner. We will introduce new technologies that may someday be used in civil engineering/building technology as our civilization continues to evolve, helping visitors to imagine what kind of a society these technologies could create if they become a reality.
Epilogue
Visitors will have the opportunity to experience construction sites and learn about the people who work there at our impressively equipped theatre area, as well as discover the deep connections between humans and heavy machines.
Venue Scenery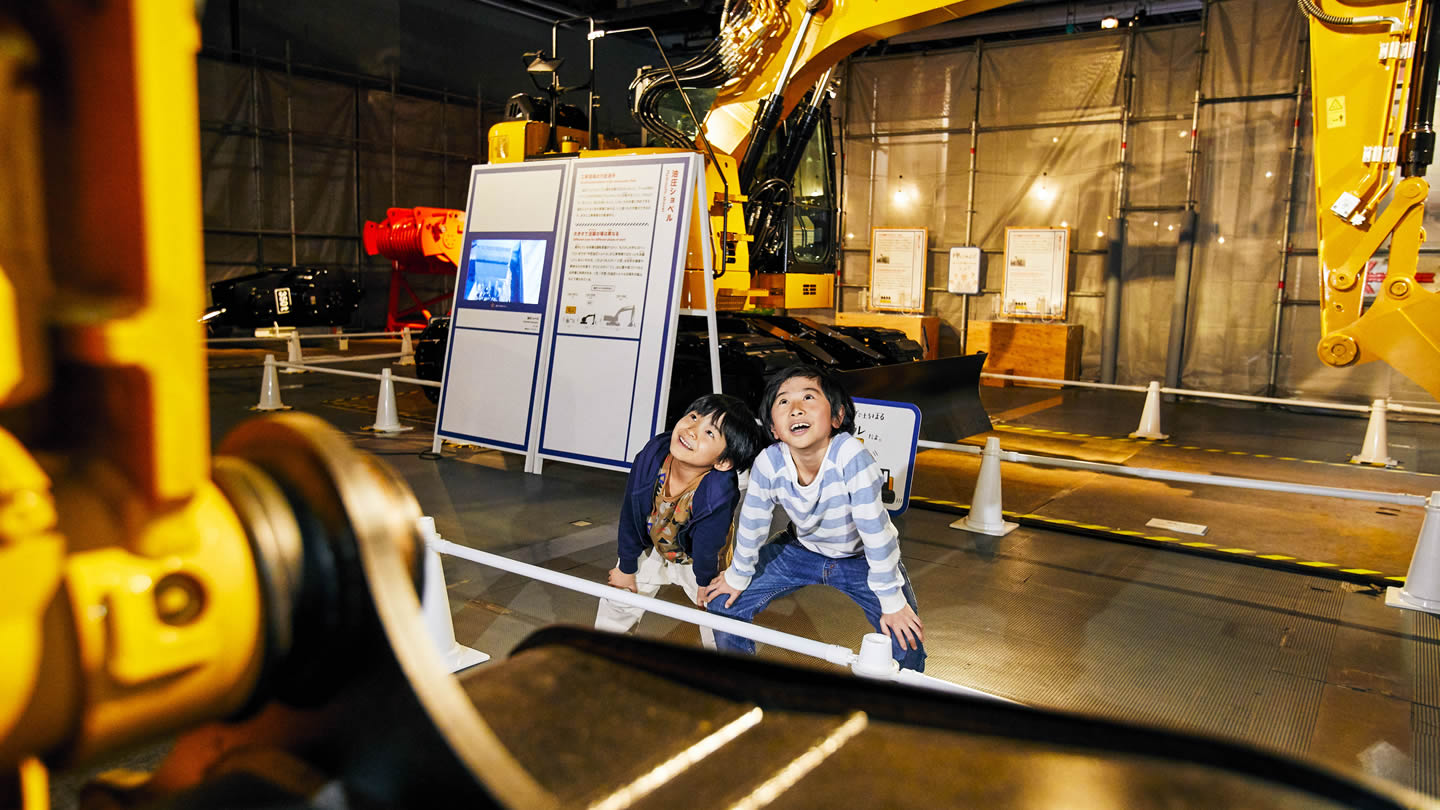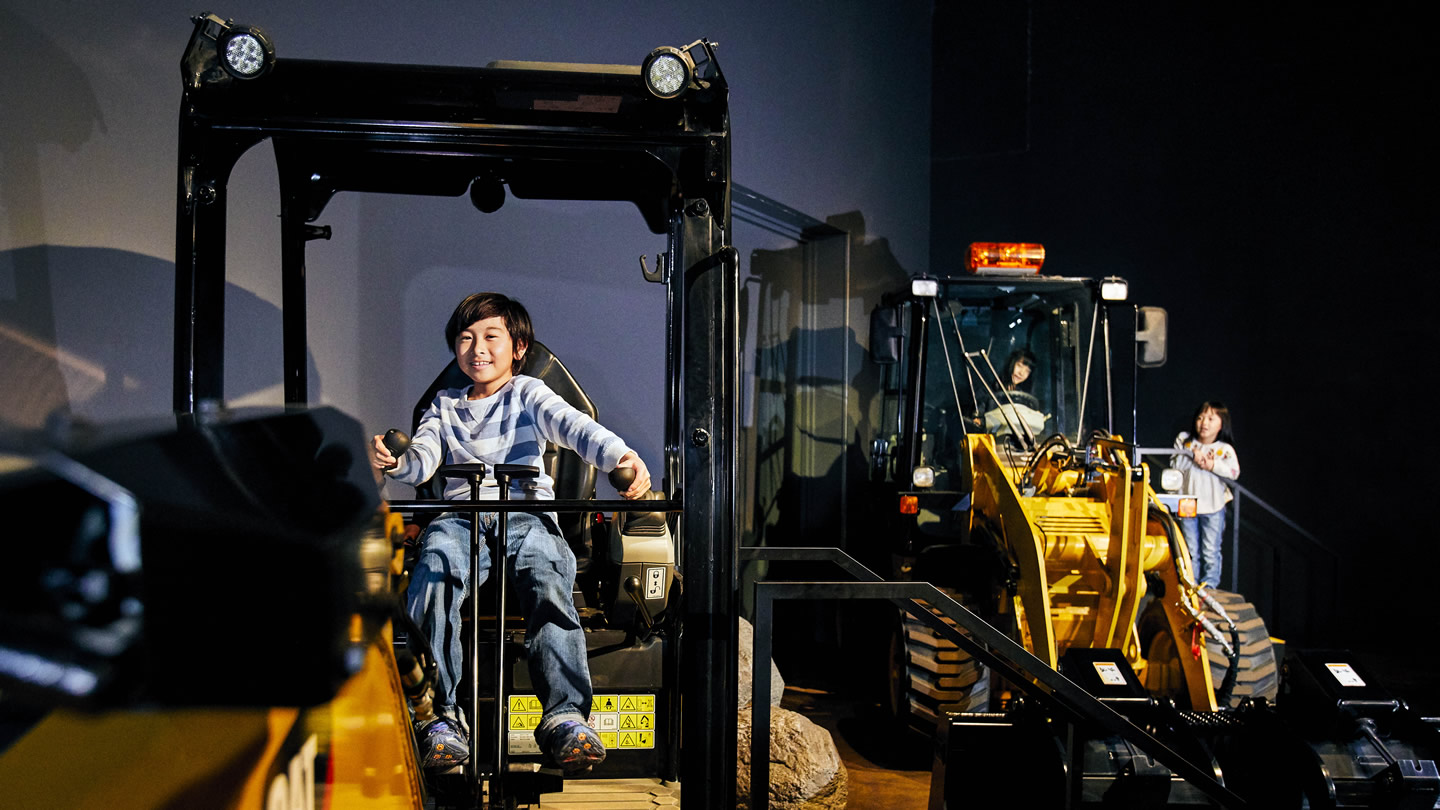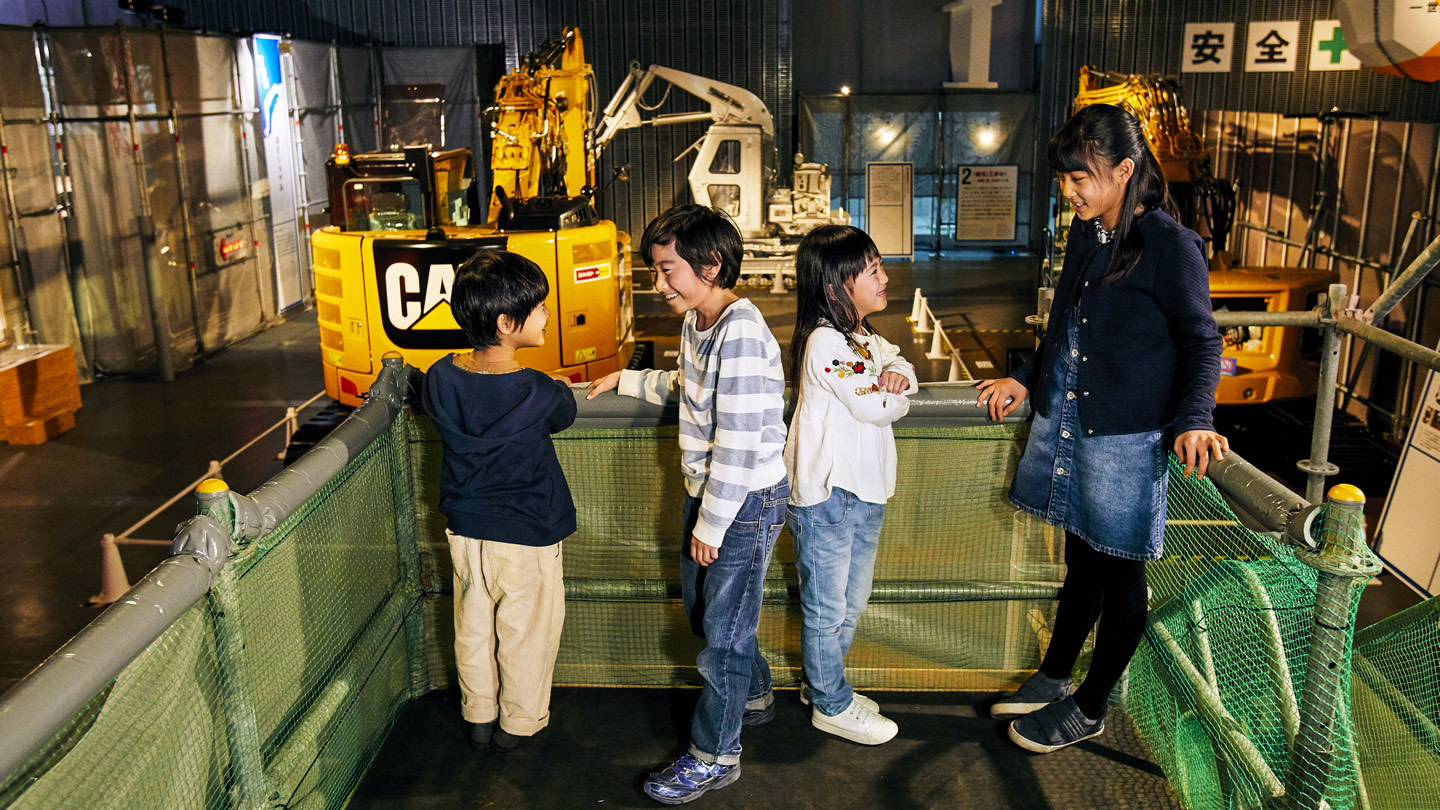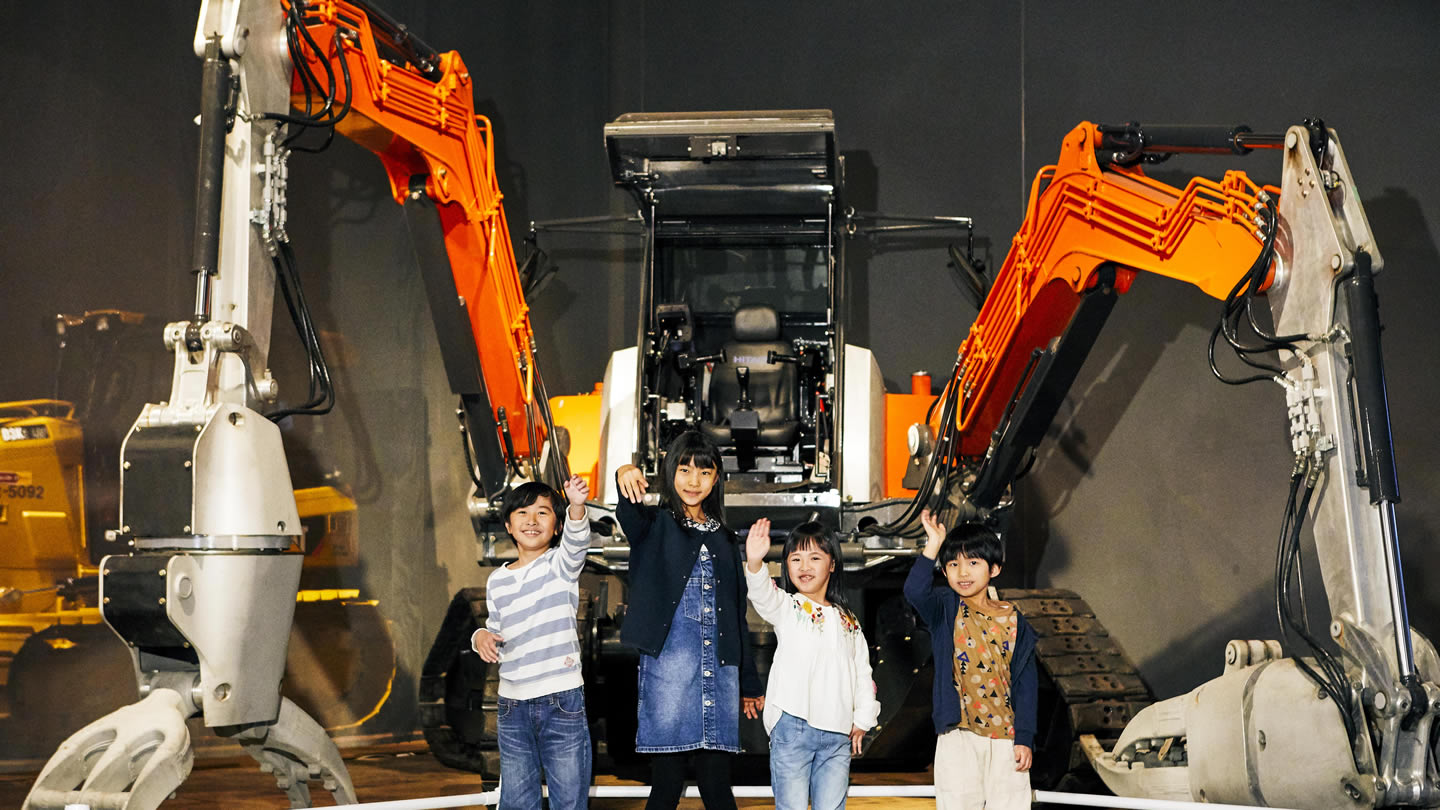 Overview
Title

Special Exhibition The "Under Construction" Is It Safe to Enter!? Heavy Machinery in Use!
Period

Friday, February 08 - Sunday, May 19, 2019
Opening Hours

10:00-17:00 Last admission 30min. before closing time.
Venue

Special Exhibition Zone 1F, Miraikan - The National Museum of Emerging Science and Innovation
Closed

Tuesdays (Open on 3/26, 4/2, 4/30)
Organizers

Miraikan - The National Museum of Emerging Science and Innovation, The Yomiuri Shimbun, Fuji Television Network, Inc. BS Nippon Corporation
Admission

Adult (ages 19 and over):1,600yen(1,400yen)
Junior (Elementary student to ages 18):1,000yen(800yen)
Child (Preschoolers of ages 3 and older):500yen(400yen)
Tickets:Miraikan (day tickets only), exhibition official website, and at major ticket agencies.
Advance tickets:December 06, 2018 - February 07, 2019

*For advanced tickets and groups of 8 people or more, admission fees in ( ) are applied.
Access to Permanent Exhibition included.
Preschoolers of ages 2 and younger free of charge.
Free admission for those in possession of a Disability Book and one accompanying person.
Dome Theater: charge extra reservation required.
During crowded times, number tickets will be issued and entrance regulations may be applied.