This exhibition has ended.
Exhibition Overview
This exhibition will provide interactive experiences in which visitors can see and touch a large number of robots, appealing to a broad audience. Through our relationship with robots, this exhibition looks at how human "bodies," "minds," and "lives" are changing, asking the question "What is it to be human?" and thinking of what the future will be for humans and robots.
The highlight of this exhibition is the wide range of different robots that have been gathered together in one place. The exhibition includes WABOT-1, the world's first humanoid robot; JINKI type Zero ver.1.2, general-purpose humanoid heavy machinery that is over four meters tall; OriHime, an avatar robot enabling social participation from anywhere via remote control; and digital clones simulated based on data such as audio samples and pictures of real people. A variety of robots are on display, from robots which formed the foundation for robotics research in Japan to the latest robots, being revealed to the public for the first time. In the second half of the exhibition, interactive experiences will prompt visitors to think about how the nature of being human is changing along with robots, and what the future will be like.
Over a hundred years have passed since the word "robot" was created. As robotics technology continues to develop and expand, robots have become critical to us as humans, and the definition, concept, and shape of robots continue to change. The relationship between robots and humans may have become more complicated. But this could be an opportunity to reflect on what it means to be human.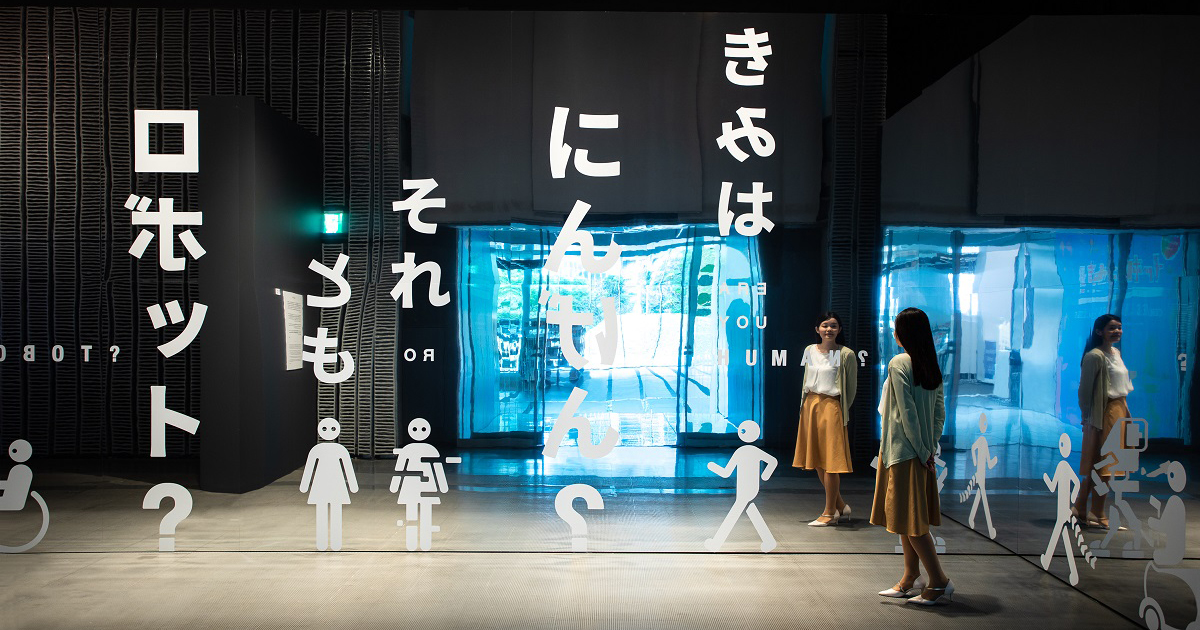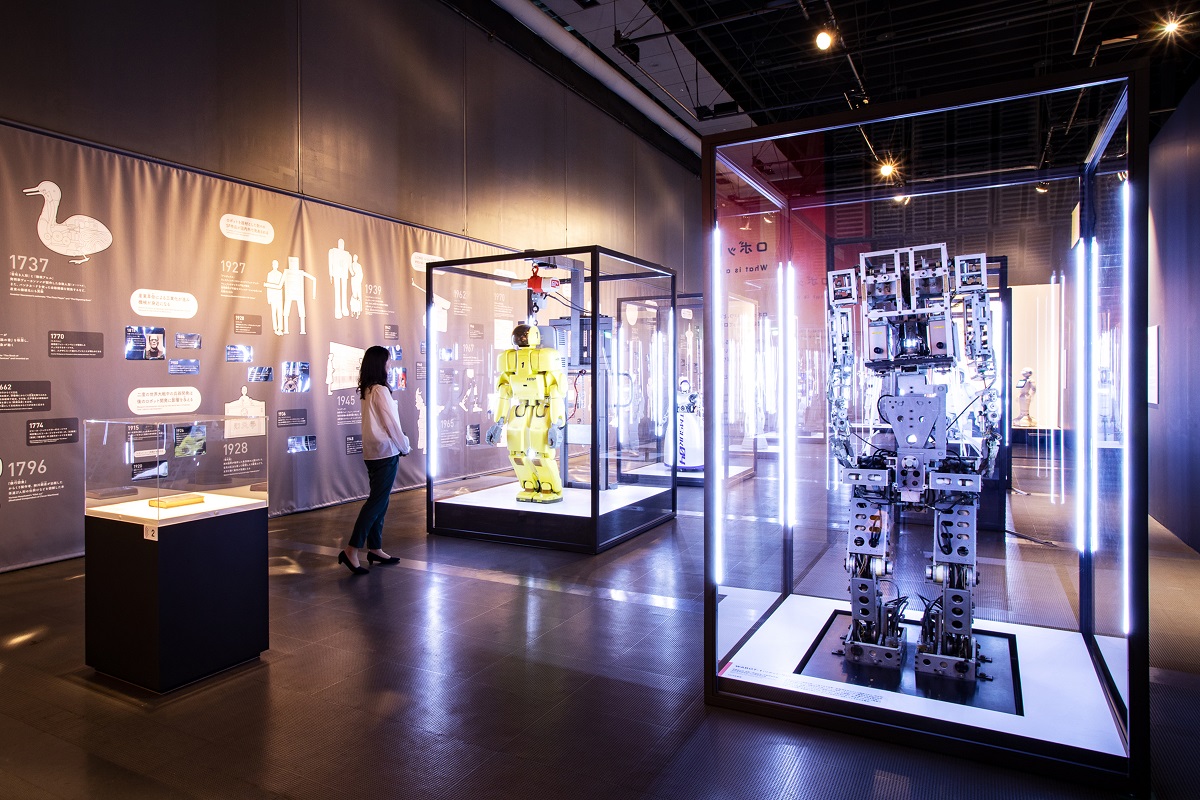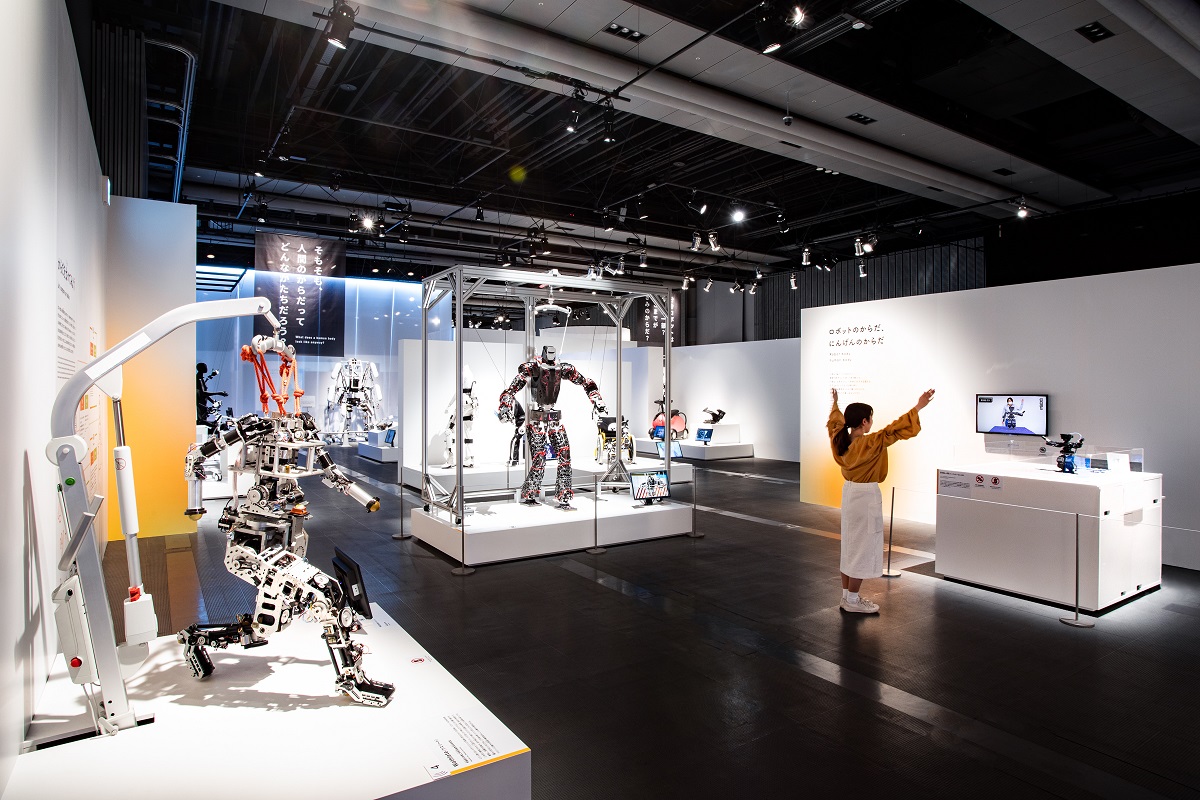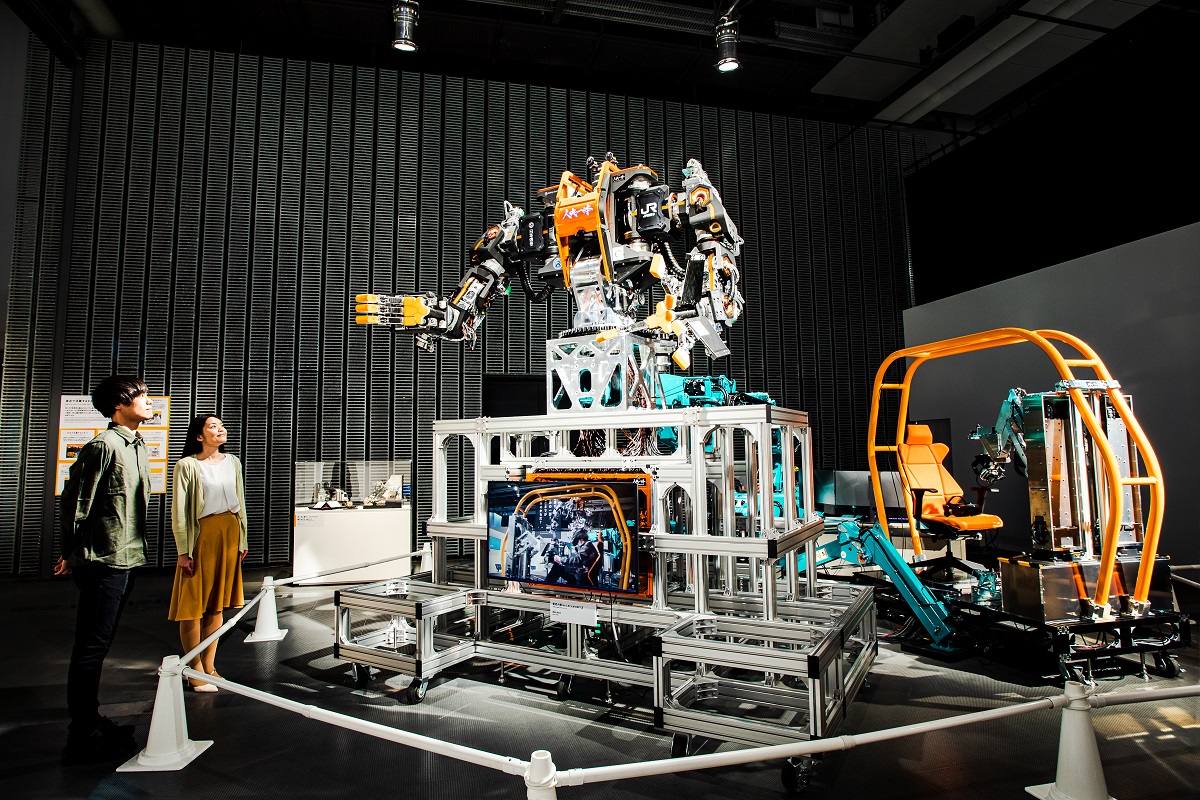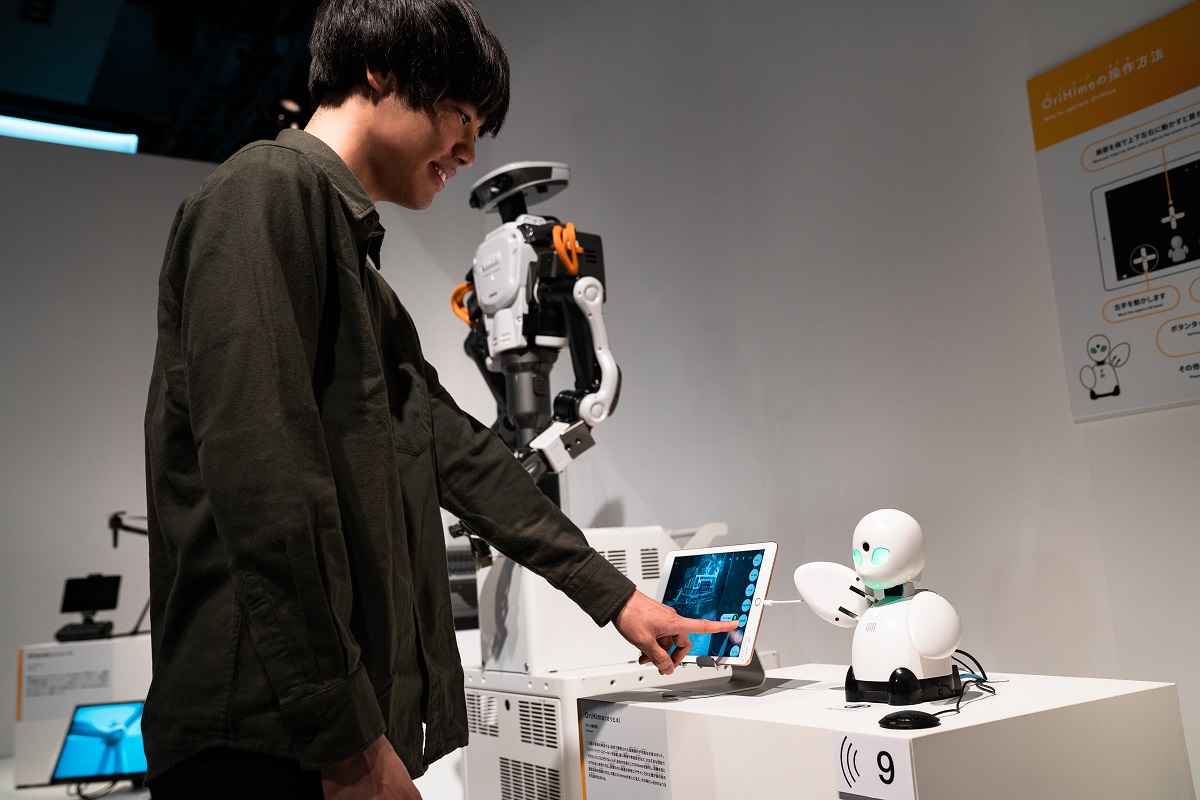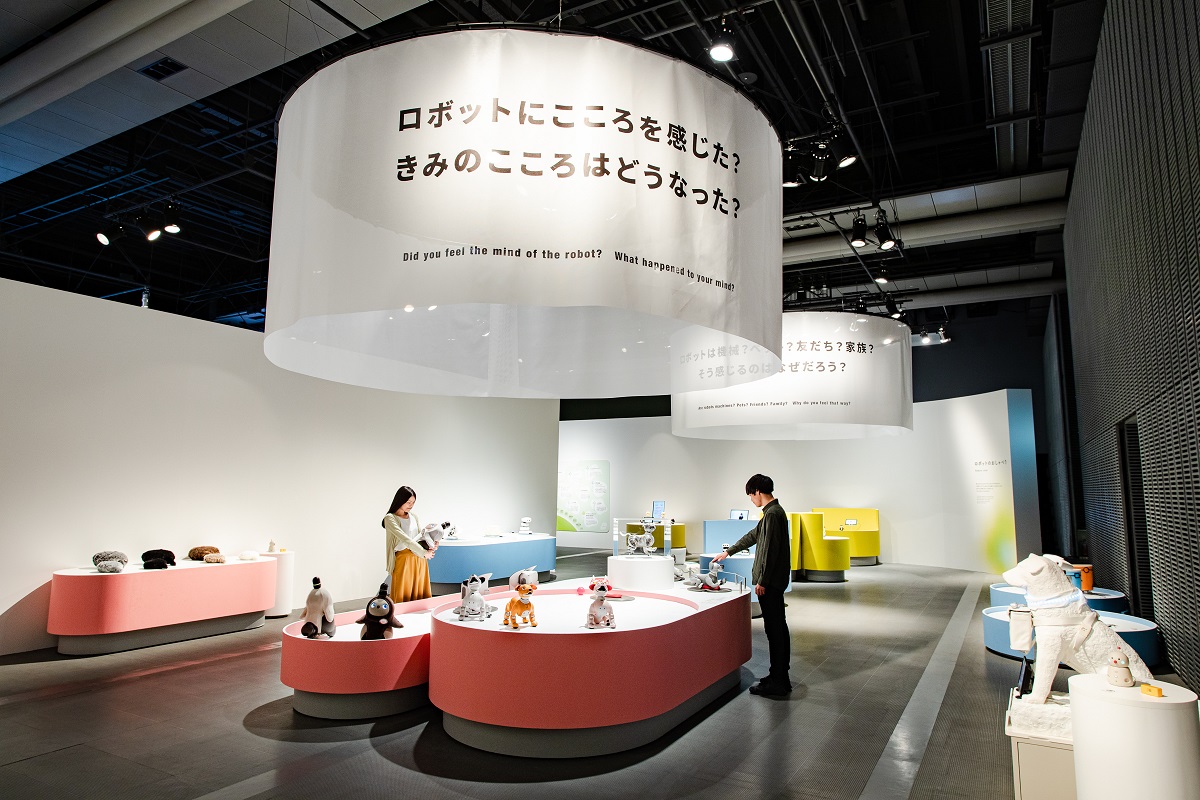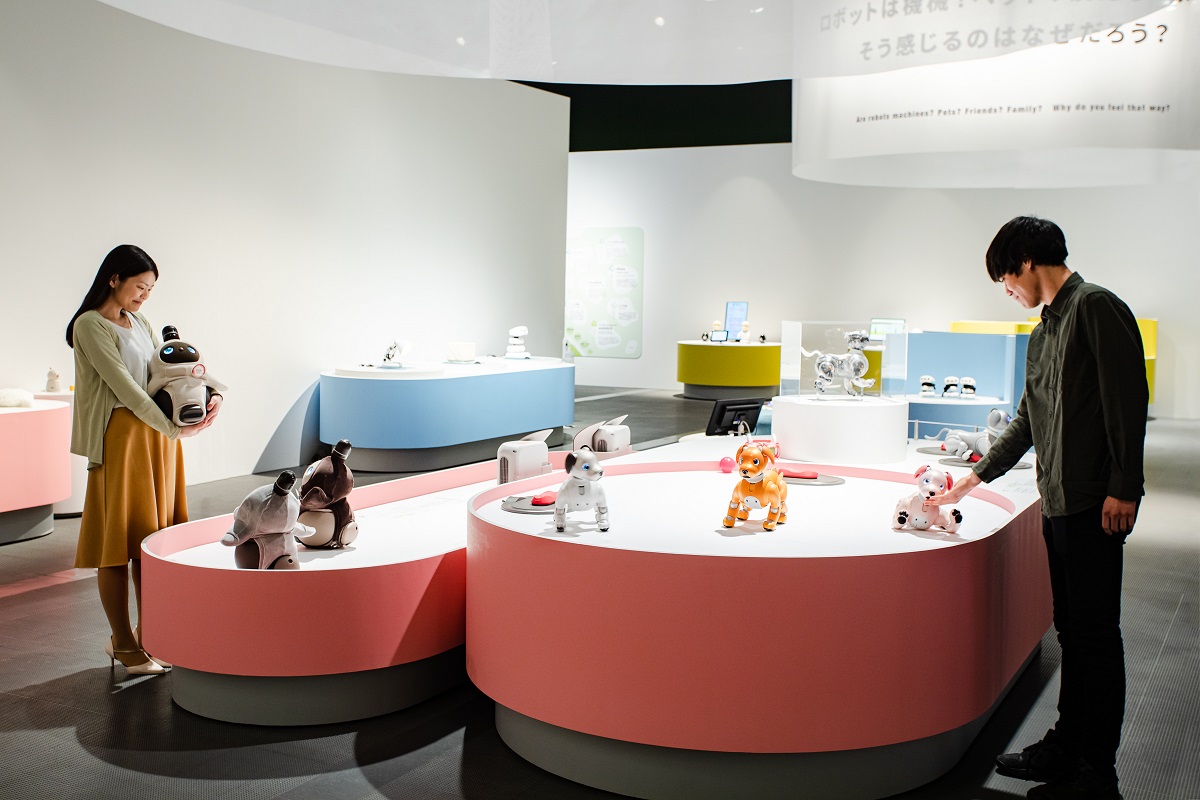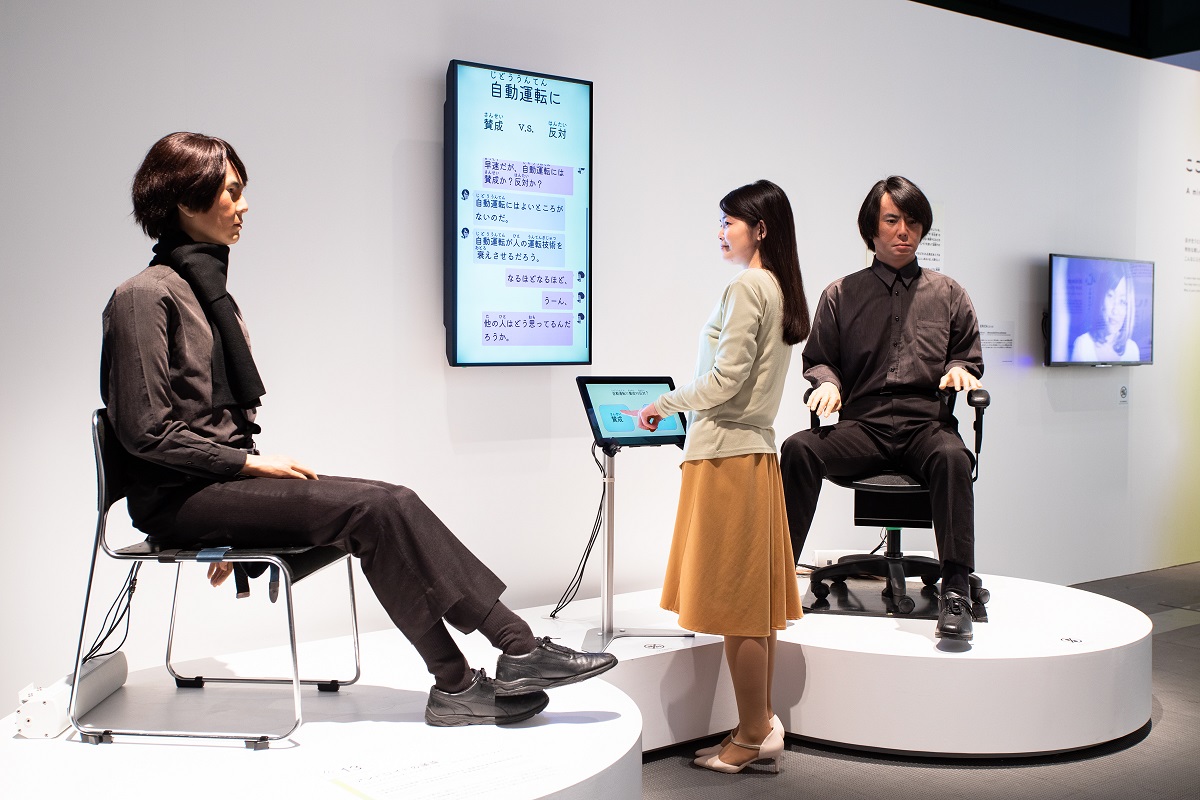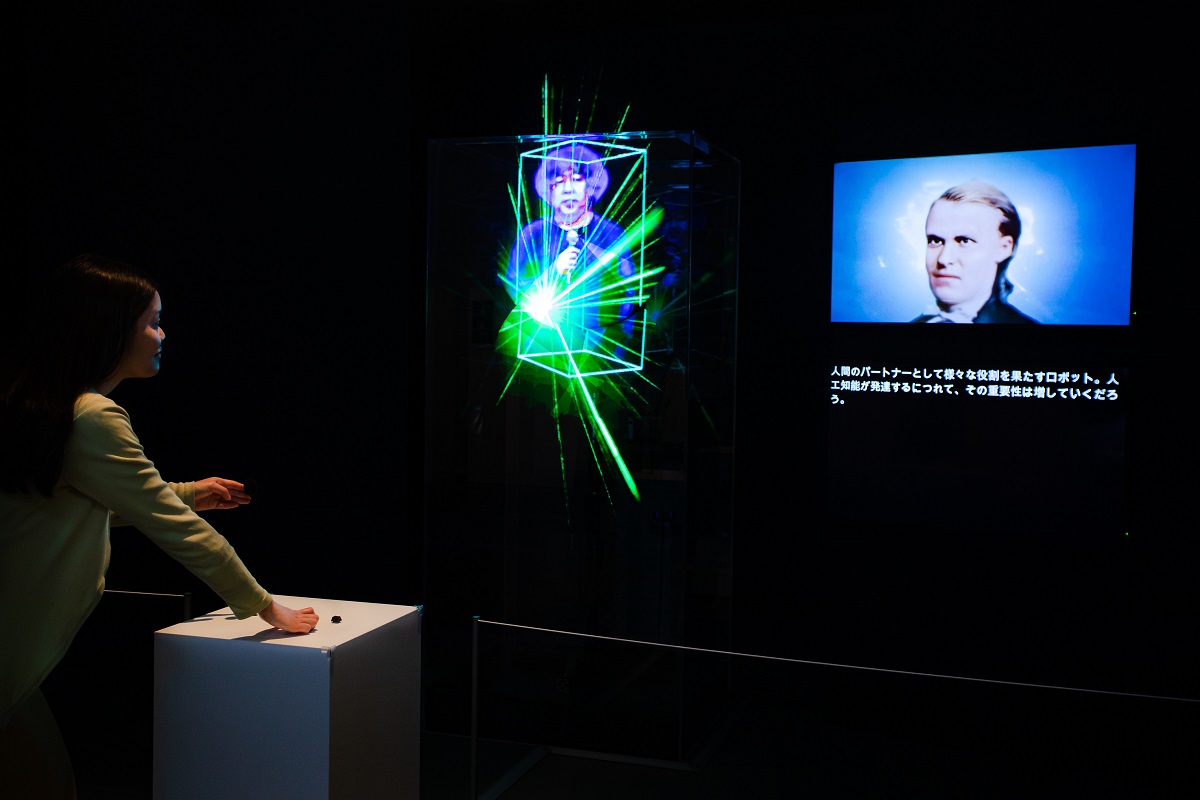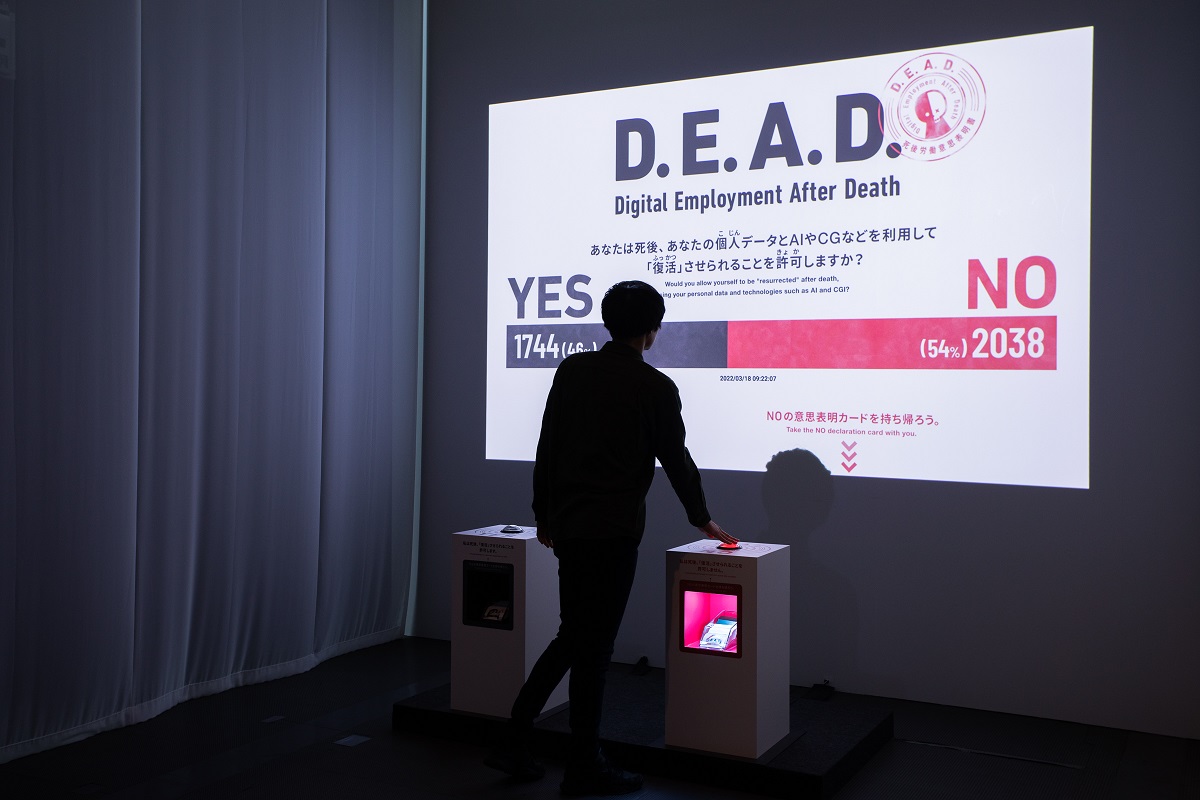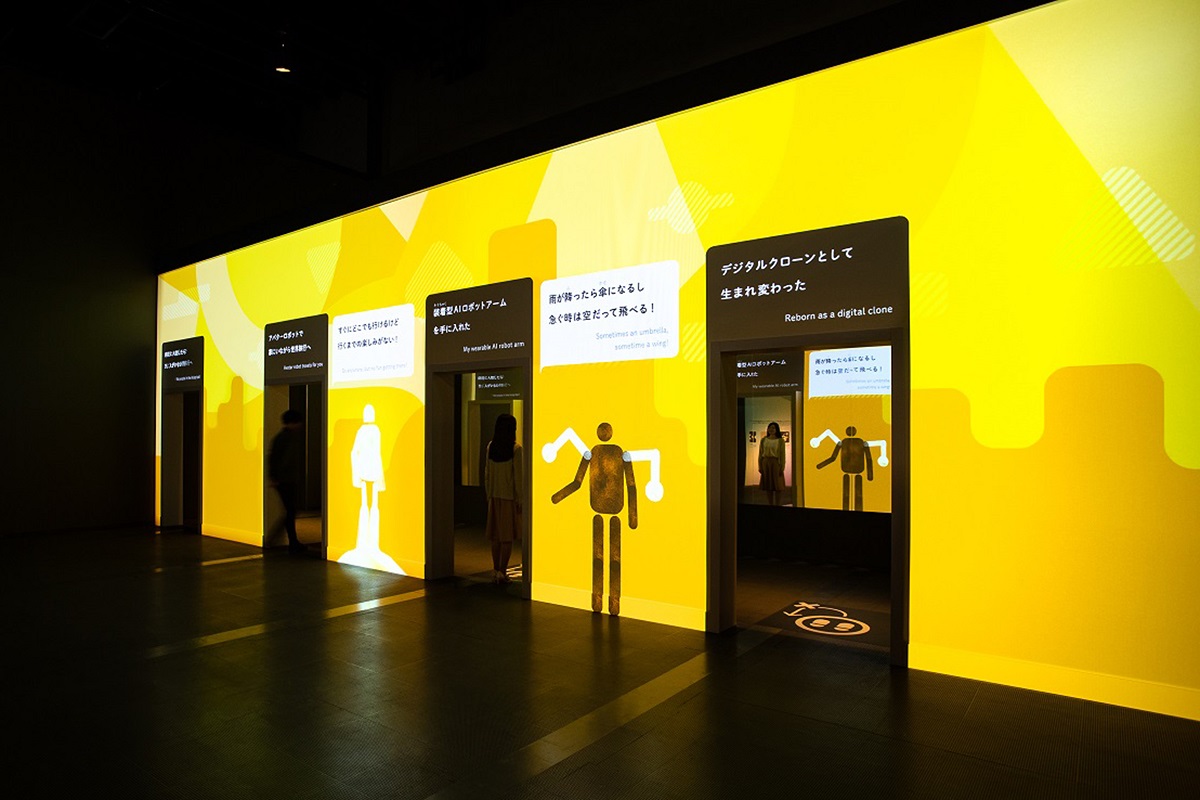 Exhibition Details
Zone 1: What Is a robot?
From the Birth of Robots to the Present Day
When were robots first created? How have they developed and expanded from the past up until the present? While looking at a timeline taking up an entire wall, visitors will experience history as they weave their way through robots representing different time periods, including WABOT-1 (from April), AIBO, and ASIMO. Works of science fiction which influenced the research and development of robots will also be introduced, including novels, animation, and games.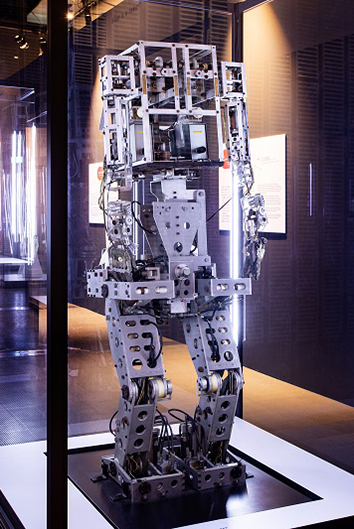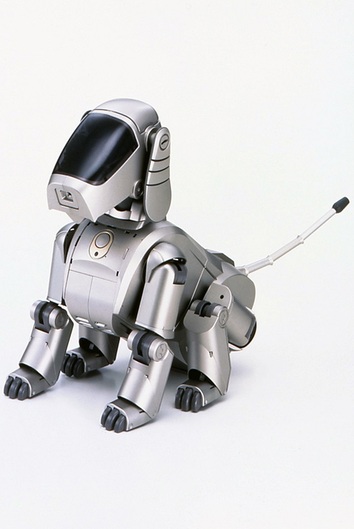 Zone 2: What are you? What is it to be human?
Zone 2-1: What is "Body"?
Many robots and various technologies have been created which expand our potential activities as humans. The relationship between robot and human "bodies" has reached a point where the two are inextricably intertwined. Where does the robot stop and the human begin? What is the "body" of a human? Experience for yourself by controlling and wearing robots.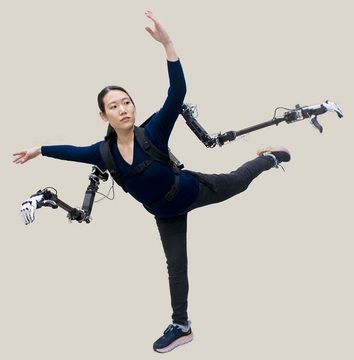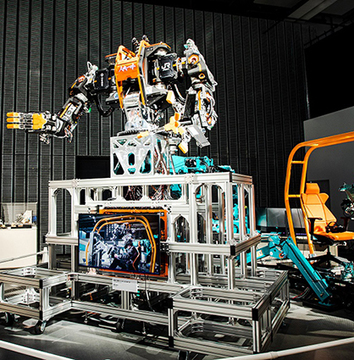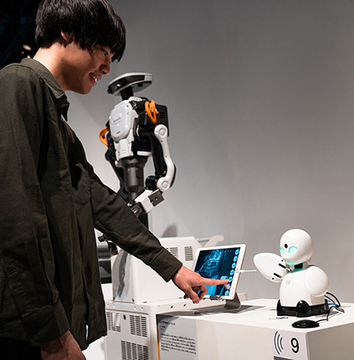 Zone 2-2: What is "Mind"?
The human mind is influenced by a variety of emotions. Many diverse robots have been created to touch humans' mind. From cute robots and robots you want to help, to androids with a strange sense of presence, let us take hints from the feelings you develop for various robots and your own changing emotions in order to think about what the human "mind" is.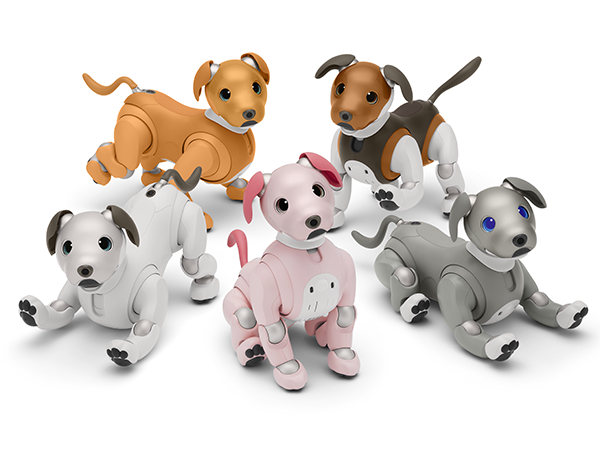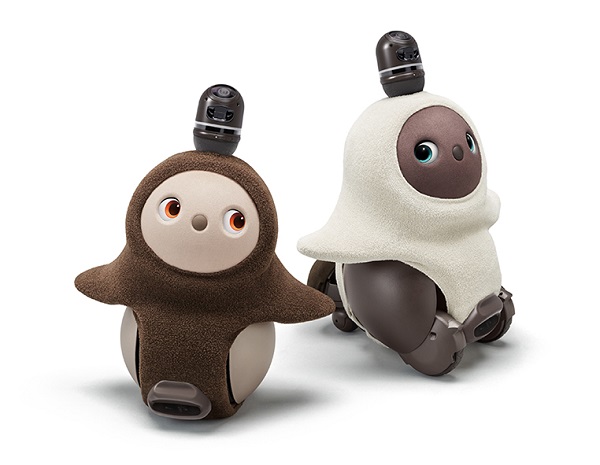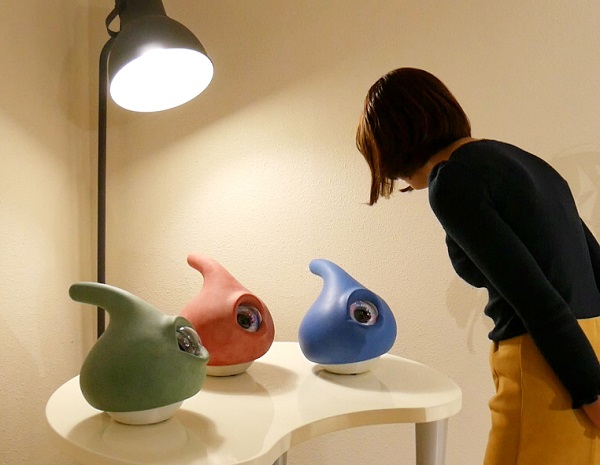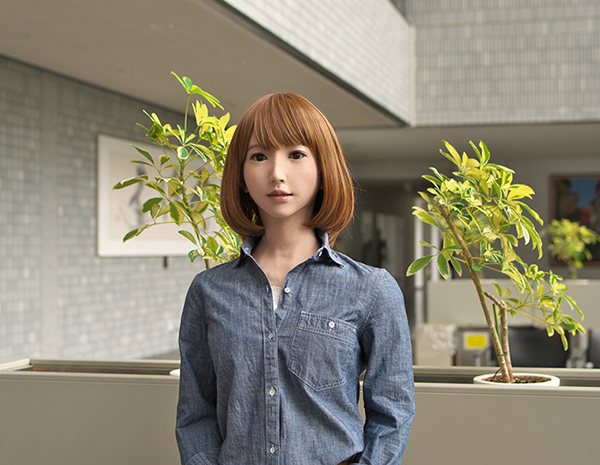 Zone 2-3: What is "Life"?
Robots have become involved in the nature of human "life" in various ways. At some point, people may become able to replace their body with a robot one, or simulate their mind as a robot. If that comes to pass, will humans have achieved immortality? Let us stop and think about how humans live, and what human "life" is.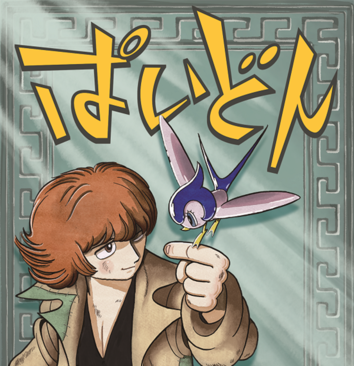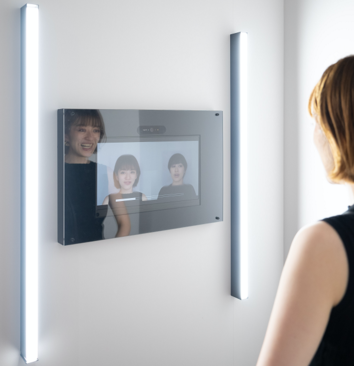 Zone 3: You and robots: What does the future hold?
The exhibition so far has introduced the history of robots, and robots which are involved in human "bodies," "minds," and "lives." What kind of future will we build together with these robots? Through visions for the future from people active in a variety of fields, and interactive installations, we will think about the future of humans and robots.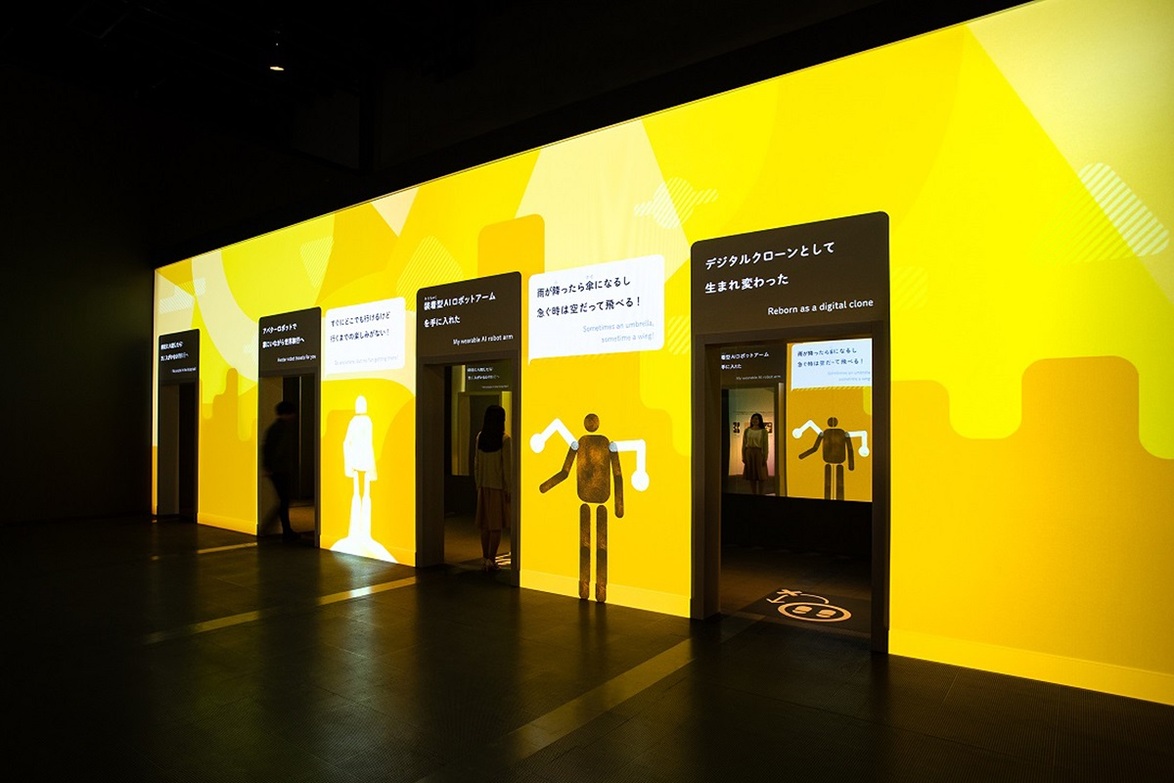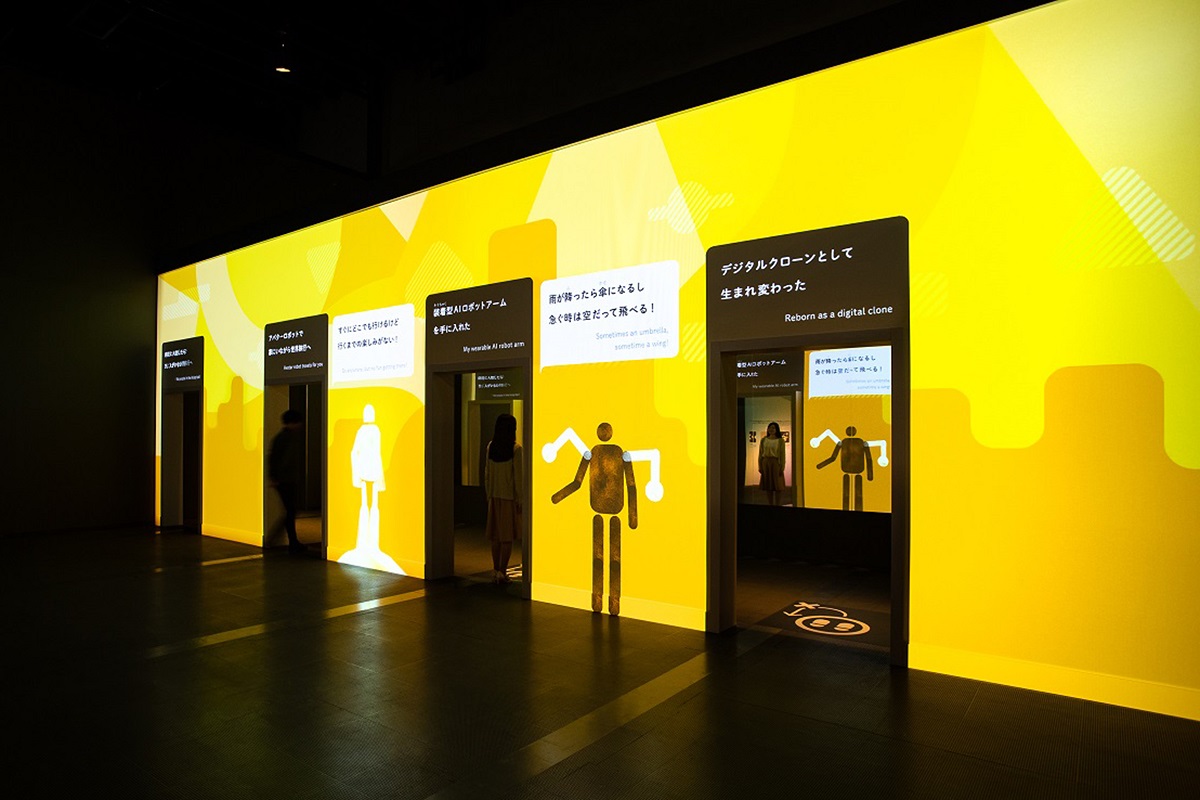 Overview
Title

Special Exhibition: You and Robots ― What is it to be Human?
Period

Friday, March 18 to Wednesday, August 31, 2022
Opening hours

10:00-17:00 *Last admission 30min. before closing time.
Venue

Special Exhibition Zone 1F, Miraikan
closed

Tuesdays (Open on March 22 to April 5, May 3, and July 26 to August 30)
Admission fee

Adults (19 and older): 2,100 yen (1,900 yen)
Children (Elementary school students to 18) 1,400 yen (1,200 yen)
Preschool Children (3 or older, not yet elementary school student) 900 yen (700 yen)
* Fees in parentheses ( ) are for groups of 8 or more
*Permanent exhibitions are included in admission
*The Dome Theater costs extra (reservations required)
*Admission is free for children under 3 years old
*Admission is free for holders of a disability certificate, and for one companion
*Numbered tickets may be handed out to prevent crowding in the venue, or limitations placed on entry
*The period the exhibition is held and other details may change
*The content of the exhibition may change without notice
Organizers

Miraikan, The Asahi Shimbun, TV Asahi Corporation
Contact

050-5541-8600 (Hello Dial/Available daily, 9:00–20:00)