This exhibition has ended.
Exhibition Outline
"Eating" means to "Live." Eating is an important action that links our lives and forms our body and minds. How far is our knowledge and our selection regarding "our diet" is correct? From the standpoint of cutting-edge science and technology, we will look at various problems related to food such as the problem of disguising production areas, the problem of BSE, the decrease in the farming population and the world-wide increase in population.
How is science and technology currently related to our lives, society and the future that make it possible for us to say energetically "ITADAKIMASU!!" and "GOCHISOUSAMA!!"? What does it mean to "eat deliciously?" This exhibition will address the question, what is necessary in order for us to live an enriched, "delicious" life.
Contents
This exhibition is made up of seven zones. You'll read and understand the latest in food, science, and technology, with "tasty" being the key word!
PROLOGUE: Tasty Tables
This zone presents the different elements that color the landscape of our food using seven tables (Tasting with our eyes/Tasting with our noses/Tasting with our ears/Tasting with our hands/Where do we taste?/Who tastes?/Tasting the world). The exhibition starts by remembering the "fun" of eating!
Menu 1: What is Tastiness? - The Mechanisms of Taste
Orange + lemon = ? Flavor experience
What exactly is "tastiness"? Is our sense of taste the deciding factor? Would food taste bad without its smell or appearance? This zone conducts a scientific analysis of the mechanisms of "tastiness" from the perspectives of taste physiology, neuroscience, and food physics. It also introduces a variety of food processing technologies that make foodstuffs delicious, using taste, smell, and color, and technology that measures tastiness. Is the "tastiness" that you sense the real deal?
Menu 2: Tastier Together! - The Mass Production of Foodstuffs
Mass production is essential to support Earth's population. In addition to timeliness and efficiency, it also becomes necessary to provide food, by maintaining its quality and safely, without waste. Here, we introduce a variety of emerging science and technology, such as genetic modification technology, vegetable producing plant, POS systems, and more.
Menu 3: Forever Tasty… - Preservation Techniques
Preservation by immediate freezing
Preserved foodstuffs have been made and eaten since ancient times—this is learned wisdom. Here, we introduce the path this has taken, from traditional preserved foods to modern technology such as freeze drying. The preservation techniques used for familiar foods are also being applied to develop food for outer space. Technological innovation is expanding human actions and frontiers, and suggesting possibilities for the future.
Menu 4: What Tasty Thing is Next? - The Food of the Future
The nutritional balance game
In sci-fi movies, meals of the future are portrayed differently. Sometimes we see people becoming full just by drinking a liquid: an age of food simplification. This zone understands "supporting life" as both the basis of food and the minimum goal we should achieve, and once again questions the relationship between what we eat and our bodies. What should we aim for beyond supporting life? We may lose something if our meals change. We must think about what is important when we chose our future.
Menu 5: After Finishing a Tasty Meal… - The Problem of Food Waste
Even Japan throws away a huge amount of food: around 20 million tons a year. The first and most important action is to reduce food waste itself. This zone introduces additional initiatives to use leftover food by incorporating those leftovers into a variety of resources.
Menu 6: What is Really "Tasty"? - Health, Safety, and Food Crisis
Nowadays, information relating to food is complex, and this invites uncertainty and a sense of crisis. This zone clarifies scientifically proven truths regarding food problems that are currently topics of conversation, including in the news, as well as several annoying doubts surrounding these issues. The zone features the role of cutting-edge scientific technology and its limits, and questions the meaning of safety, and peace of mind, and the difference between them. It also reviews the food of today from a worldwide, global perspective.
Venue Scenery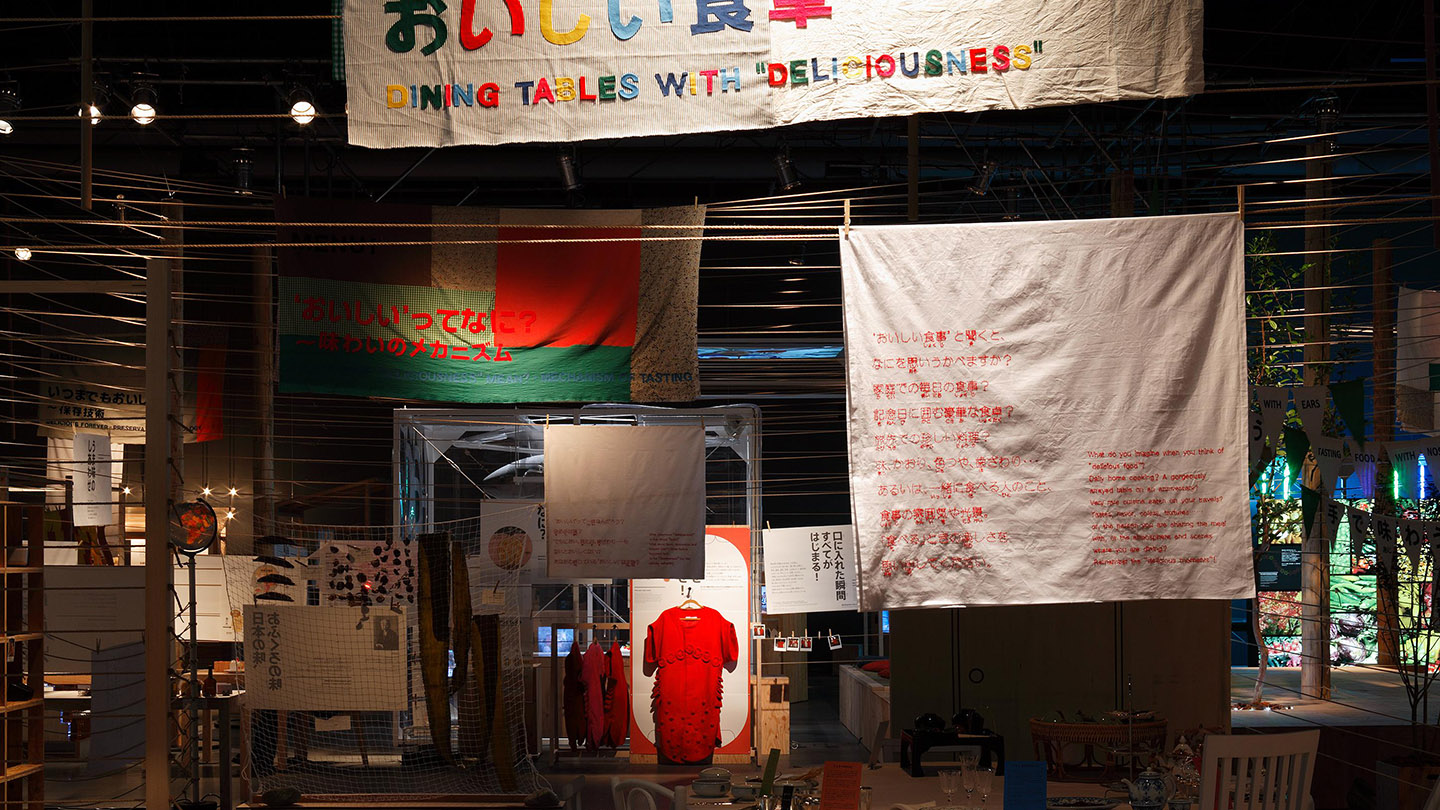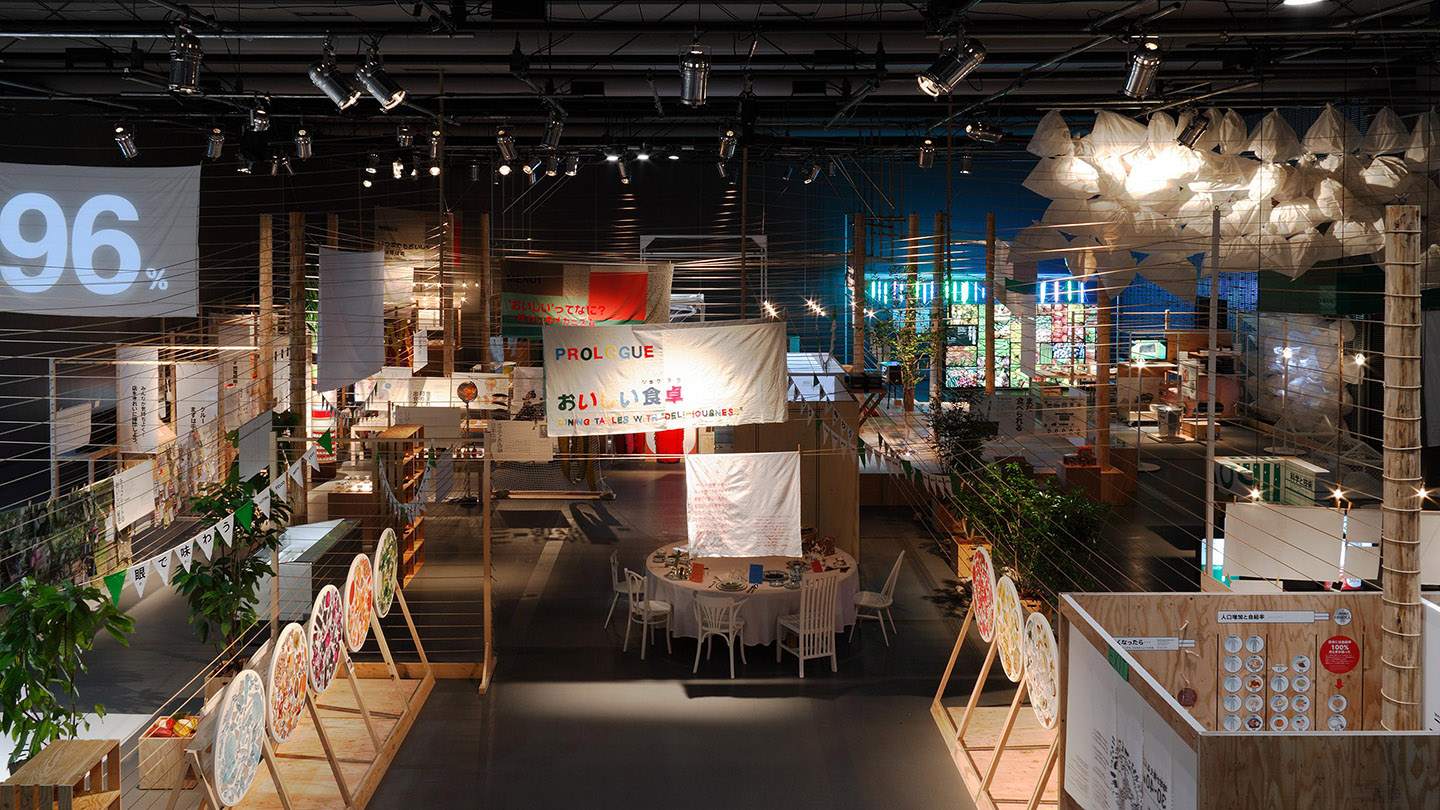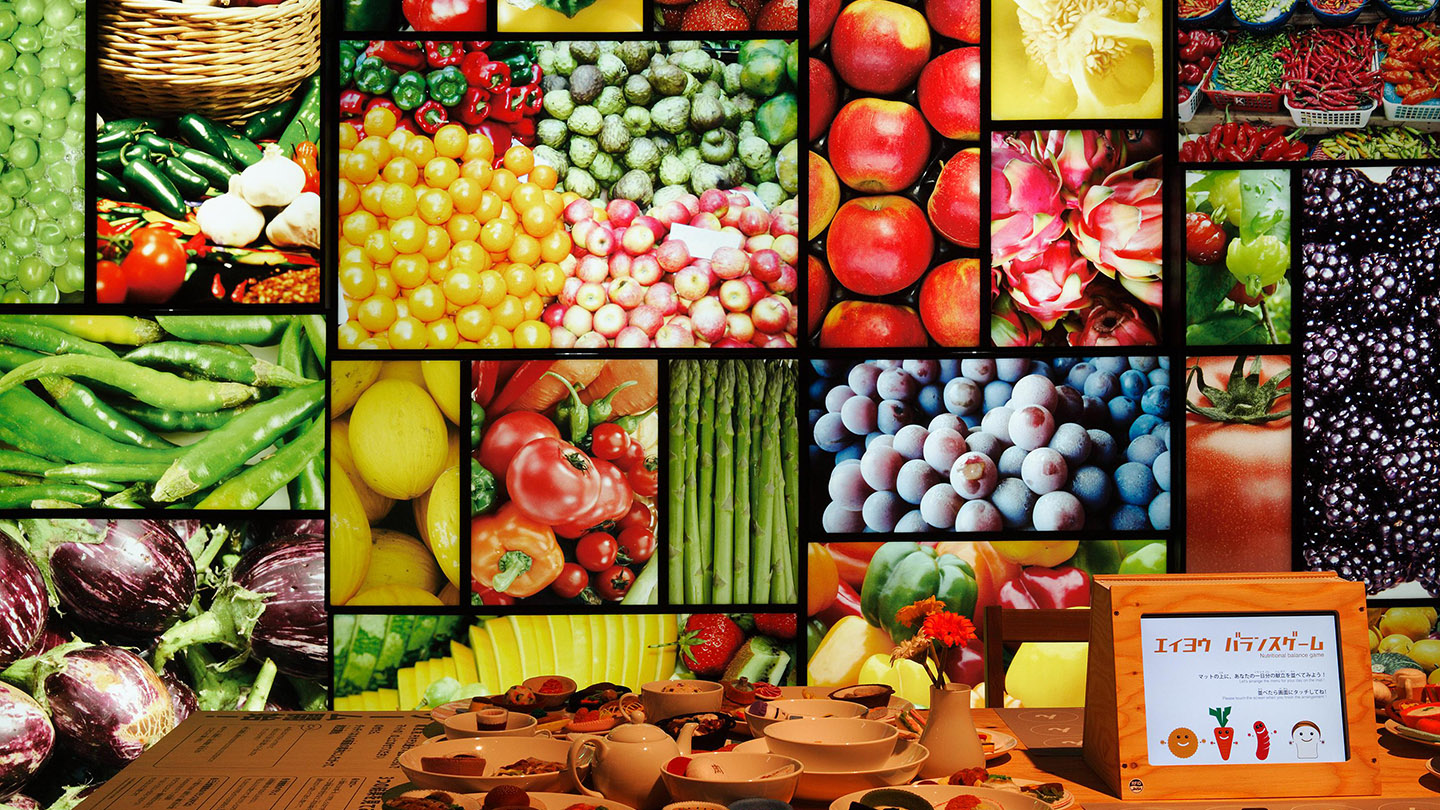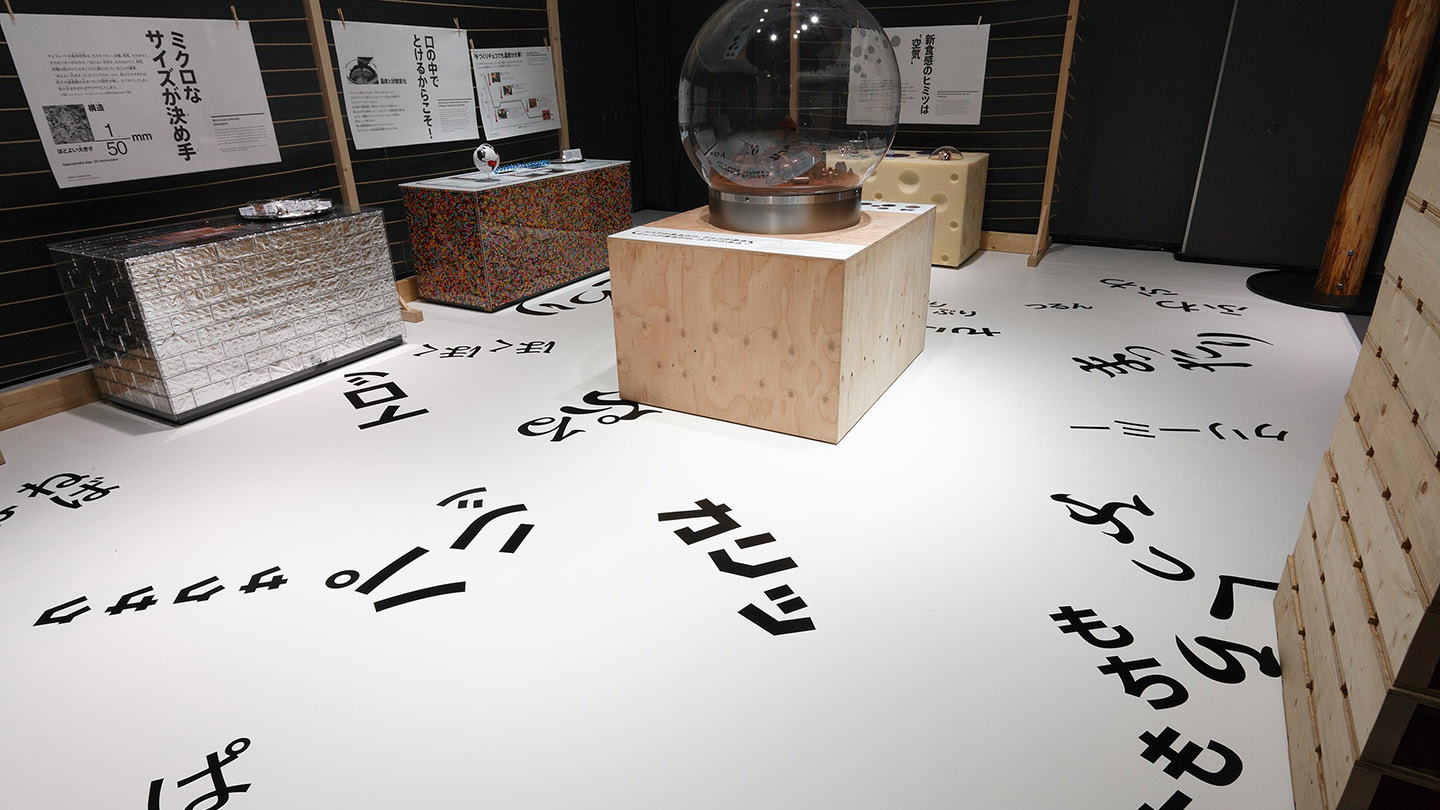 Overview
Title

Special Exhibition "It's a Tasty World" - Food Science, Now!
Period

November 21 (Sat.), 2009 - March 22 (Mon./holiday), 2010
Opening Hours

10:00 - 17:00 (Please enter at least 30 minutes before closing time.)
Closed

Every Tuesday (Open during holidays, Spring/Winter Vacation)
December 28 - January 1 (* January 5 will be open)
Venue

1F Exhibition Space a, National Museum of Emerging Science and Innovation
Admission Fees

Adults: 1,000 yen, 18 years old and under: 400 yen
Groups (8 or more people): Adults: 840 yen, 18 years old and under: 320 yen
* Permanent Exhibition can also be viewed.
* Free admission for those in possession of a Disability Book and one accompanying person
Organizer

National Museum of Emerging Science and Innovation(Miraikan) / The Japan Foundation of Public Communication on Science and Technology / The Yomiuri Shimbun
In association with

Ministry of Education, Culture, Sports, Science and Technology / Ministry of Health, Labour and Welfare / Ministry of Agriculture, Forestry and Fisheries / Ministry of Economy, Trade and Industry / Food Safety Commission / Tokyo Metropolitan Government Board of Education / National Congress of Parents & Teachers Association of Japan / New Energy and Industrial Technology Development Organization (NEDO) / Food Kansei Communications, Corp.(FKC)
Special Sponsors

Ajinomoto Co., Inc. / McDonald's Company (Japan) Limited. / Kirin Holdings Company Limited.
Sponsor

Japan Food Additives Association
Supported by

IWASAKI CO., LTD.
Planned and Produced by

National Museum of Emerging Science and Innovation
General Edition

Yasuyuki Sagara (Executive Director of Food Kansei Communications, Corp.(FKC) / Honorary Professor of The University of Tokyo)
Contact

National Museum of Emerging Science and Innovation
2-3-6, Aomi, Aomi, Koto-ku, Tokyo 135-0064
TEL: +81-3-3570-9151 / FAX: +81-3-3570-9150