This exhibition has ended.
Exhibition Overview
Thanks to the development of information technology, everyone is now able to share their personal opinions, interests, and experiences with the world. This exhibition introduces nine video creators active in a variety of genres, along with videos that are exclusive to this exhibition. Through these influential figures, who are creating a "new culture", visitors will discover the power of communicating "oneself" and "hints for living in this new age".
The exhibition begins with an opening video in which visitors are welcomed by the participating creators. Chapter 1 chronologically reviews the development of social media, which has changed people's lives, and on the changes in culture and people's values. Chapter 2 examines the real faces of creators that are unseen in their regular videos, considering the reasons why they chose a video platform, their own thoughts on their activities, and what they want to achieve through their videos. In Chapter 3, visitors experience video production through the seven stations of planning, shooting, and editing areas. Through each of these experiences and in the Epilogue, visitors will feel the value of video platforms, the variety of possibilities shown by video creators, and hints on how to live richer lives in the "here and now." Through this exhibit, everyone from children to adults can enjoy and experience the world of video creators.
Videos could change your world!
Highlight introduction
1. The first large-scale exhibition at a national science museum to feature video creators!
For the first time, a large-scale exhibition on the theme of "video creators" is being held at a public museum. The exhibition is themed around "video creators" who symbolize our current era and from the portraits of creators who work in a variety of genres. Visitors will be able to discover both the power to convey their "self" and "hints for living in this new era."
2. A must-see gathering of nine of the most exciting video creators!
The nine video creators appearing in this exhibition are among the best, both in terms of their channel subscribers and in terms of the power of their original content, with each having their own ingenious ideas. They have also created must-see videos, making full use of their ideas and techniques, that were shot just for this exhibition! In addition, visitors can see these creators' real faces and behind-the-scenes activities through interview videos taken at their usual shooting locations or homes.
3. Experience the world of videos through creators' original content!
Visitors can immerse themselves in the world of creators from a variety of angles at the seven different booths. Visitors will experience video planning, shooting, and editing, such as at the Hajime Syacho-authorized experience booth, "Attempting to 'Unboxing'-ish"! Visitors can also scan a QR code to download the video they shot and take it home with them! From children to adults, everyone can enjoy the world of video creators.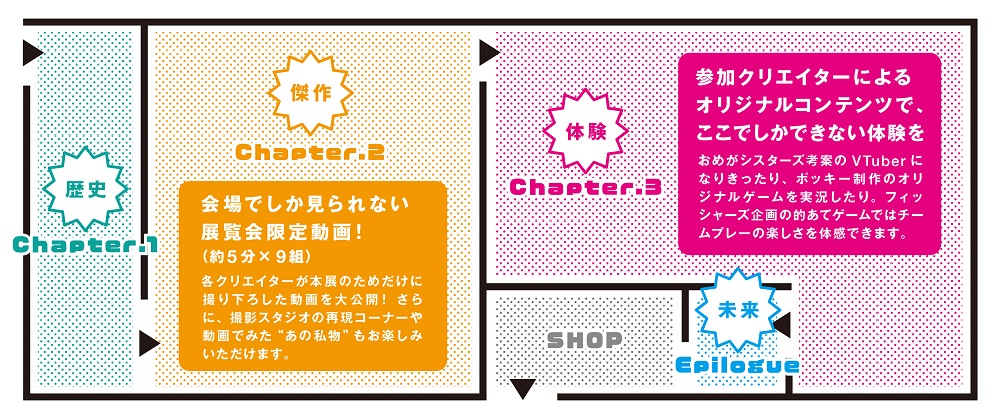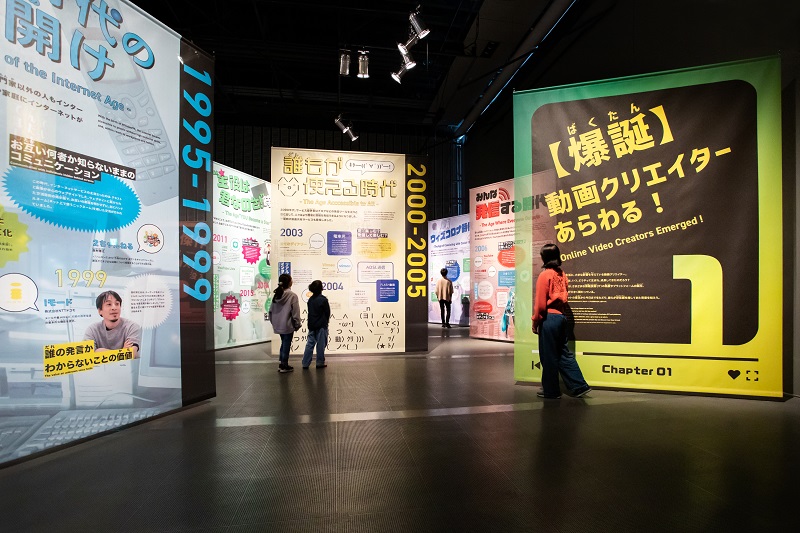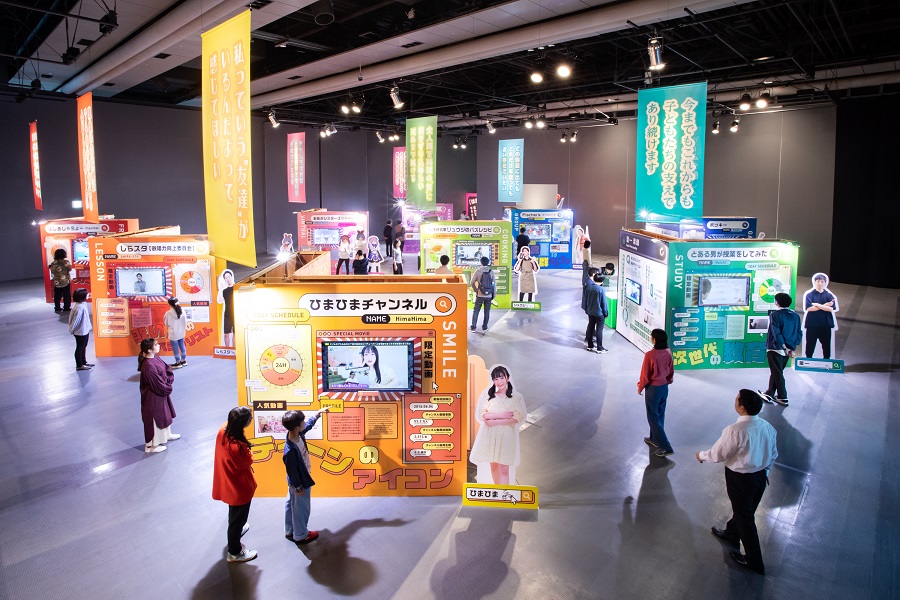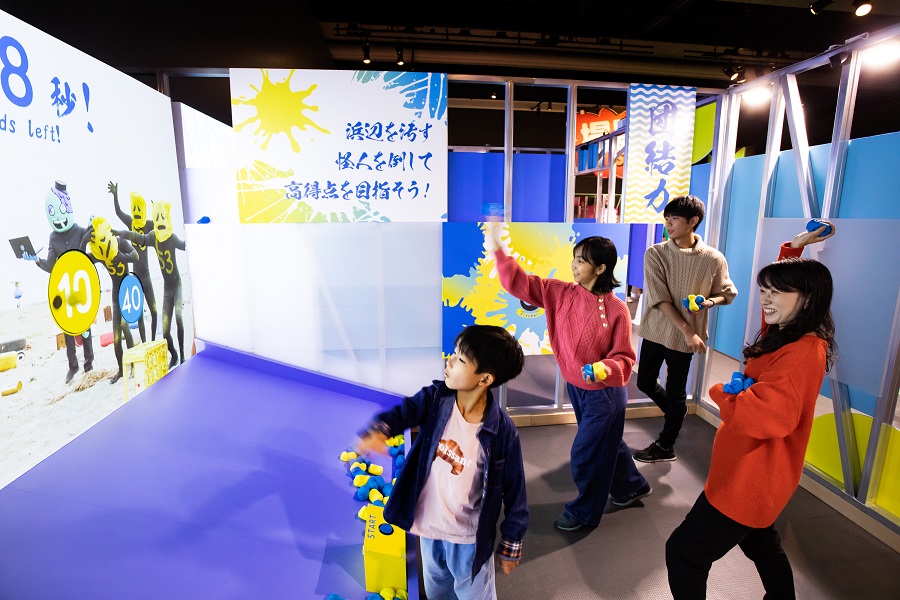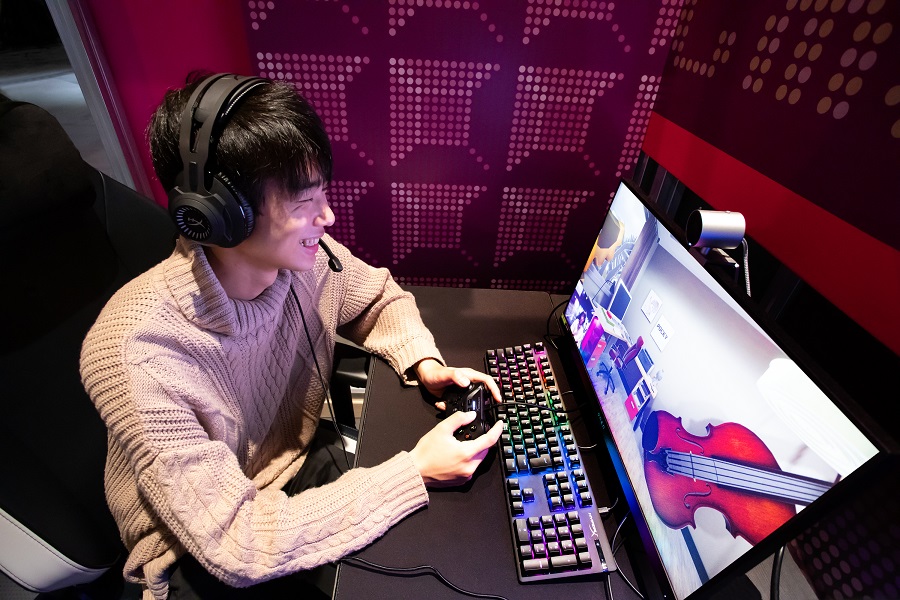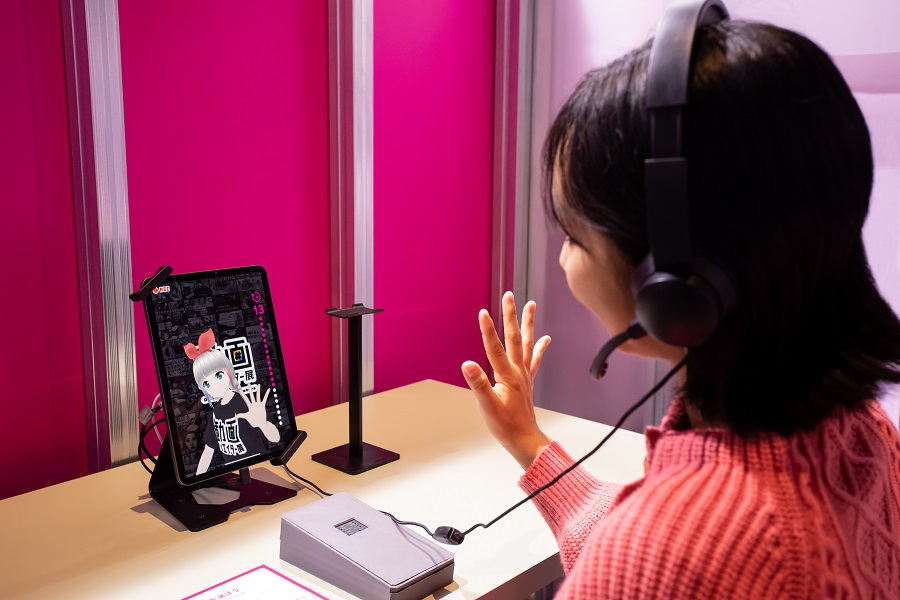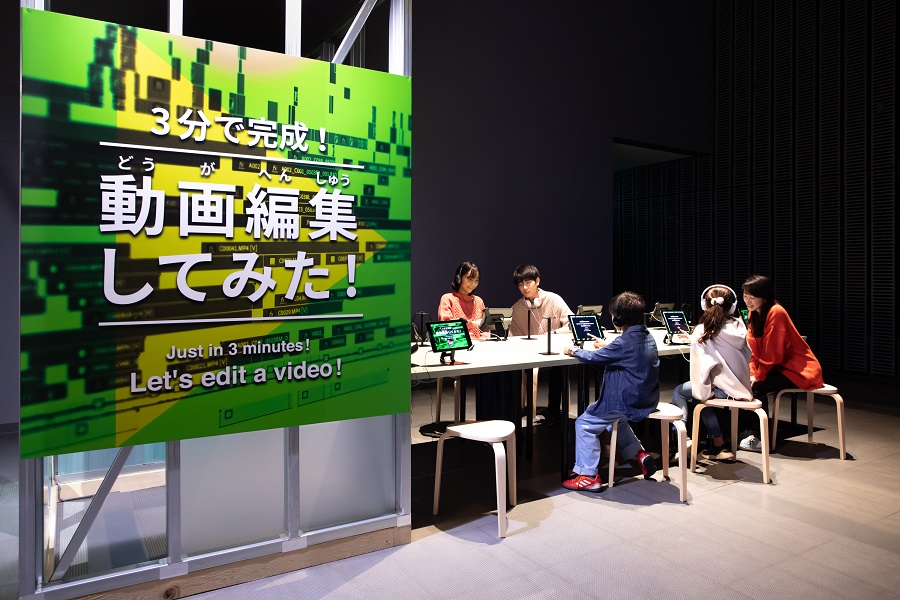 Exhibition video
Introduction of participating creators
Video creators' profile and comment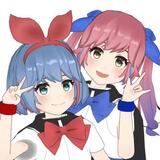 Omega Sisters
Virtual YouTuber twins. Known as "Omesis" for short. Omega Ray, the older twin, wears a red ribbon and Omega Rio, the younger twin, wears a blue ribbon. They have been posting videos in a wide range of genres, including song videos, on YouTube since 2018 based on a unique plan to capitalize on virtual reality. In 2019 they were appointed as YouTube Contributors – individuals who showcase ways of utilizing the platform. The Omega Sisters also served as ambassadors for the Tokyo Game Show VR.
[Comment from Omega Sisters]
Hey!! Hey there!! We were invited to this amazing event! Yay Yay! And, to all of you who are saying "Wait, aren't they anime?" We are 'virtual' YouTubers! We're the perfect creators for people who like the latest technologies! Make sure to stop by the Omega Sisters booth and take pictures and videos!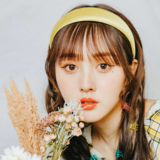 Shikanoma
Shikanoma was born on April 1, 1998 in Fukuoka Prefecture and is a C Channel-exclusive YouTuber. Her diet video, based on her experience losing 12 kg, exceeded 10 million total views, and her "'Chinese makeup' with a world view" video became a hot topic among trend predictions for junior high school and high school girls. She has also published a book, "30 Beauty Methods for Looking Cute, from a Former 60kg+, Unrefined Girl," (published by Takarajimasha, Inc.) and produces her own cosmetics brand, "COZMIKI".
[Comment from Shikanoma]
I am so happy to participate in this exciting exhibition. Personally, I shoot and edit my videos in a very simple way, but I think they are interesting for viewers to watch because of the small details that I add in while making the videos. I started posting videos with a lot of energy, and, now that my life has changed so dramatically, I'm more positive than ever and I hope that this exhibition will inspire the visitors who come to my booth and that it will give them the courage to take that next step forward!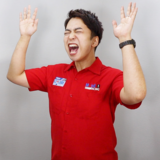 Shirasuta
Shirasuta is a voice trainer and YouTuber who was born in Kanagawa Prefecture in 1990. In 2019 he started his YouTube channel, "Shirasuta [Vocal Strength Improvement Committee]" and his singing videos, which feature hit songs by a variety of artists, have become a hot topic. He also collaborates with artists such as AI, Shota Shimizu, and Motoki Ohmori. He has a track record of serving as a judge on numerous audition programs such as "Vocal King ~Battle for Japan's Best Singer~ (Nippon Television)".
[Comment from Shirasuta]
YouTube has creators in a variety of genres, and amongst them, it is an honor for me to be able to participate in the Online Video Creators special exhibition as a representative of the music genre. With the development of the internet and social media, I feel that there has been a considerable increase in the number of options for working in music. It is thanks to this environment that I also was able to go beyond my profession as a voice trainer and communicate with people in various ways. I hope that everyone will be able to feel, even if it is just a little, the possibilities of the music genre.
Haichi
Educational YouTuber. After graduating from Tokyo Gakugei University Haichi worked in sales and as a teacher at a cram school before venturing out on his own. He launched a YouTube channel known as "Virtual School Lessons by an Ordinary Guy" in 2012. He posts instructional videos and videos that respond to students seeking advice about things that are troubling them. His channel has 1.7 million subscribers. Haichi has authored books such as "Boost your results without going to cram school! A guide to studying better at home" (Forest Publishing Co.)
[Comment from Haichi]
"Well hello, everyone!!" It has been 11 years since I started filming teaching videos with this opening. Some of you may be wondering, "Can I take classes via YouTube?" and, in fact, on YouTube there are class/teaching videos for a variety of grades and subjects. I hope that this exhibition will be a place where we, who are called "educational YouTubers," can convey to you the kinds of thoughts that we have and how we shoot our videos. I look forward to seeing you there!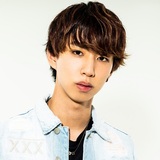 Hajime Syacho
A super free-form video creator whose motto is "freedom," Hajime Syacho makes videos of anything he wants to do, and in all genres, primarily experimental. He has gained an overwhelming amount of support from the younger generation for his physical comedy and his innovative and elaborate videos, which are unlike those of anybody else.
[Comment from Hajime Syacho]
Hello! I'm Hajime Syacho! I've been posting videos for over 10 years now, but there's still so much that I want to do! I'd like to try taking on new things with even more freedom than before, so I hope you'll come to the venue to see how far I've come in my video posting journey! Udon noodles!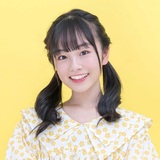 Hima Hima
Hima Hima started posting videos when she was in the third grade of elementary school. As a junior high school student creator, she is aiming to become an icon of her generation and is making videos each day on everything from the latest fashion to fun projects, surprises, and everyday life. Her special skill is playing the piano, and her hobby is reading romance novels. When you're tired after school or work, the latest video from Hima Hima Channel will arrive!
[Comment from Hima Hima]
I am so happy to be able to participate in the Online Video Creators special exhibition! I started posting videos when I was a third-grade elementary school student. I am now a third-year junior high school student, and during these six years I have continued to make videos with my family. Ever since I was in elementary school, and now as well, I have been challenging myself to create a variety of "Videos that make people feel better when they watch them." I hope to grow together with viewers of my generation and show the trajectory of that growth in a fun exhibit that cannot be seen anywhere else, so come to the venue and see it!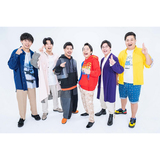 Fischer's
Experience a memorable internet performance group where each member's individuality shines through. The members have a rich amount of variety and create outstanding interactions when they come together. The group started by posting videos of memories from their junior high school days, and they have now grown into a channel with many fans. The members decide on a theme for the time being, such as comedy or a challenge, start recording with the camera, and then ad-lib to create videos, with the highlights of the channel being the live feeling of the videos and the perfectly matched relationships between the members.
[Comment from Fischer's]
We can't believe that an exhibition focused on "video creators" will be held, and we are also so very honored to be a part of it! In our past videos we've tried out quite a few physical activities, such as tag and athletics, so we are thinking of a project where everyone at the exhibition venue can move their bodies. Look forward to it! Adieu!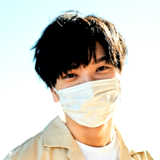 Pocky
Pocky is a video game commentator and YouTuber. Using money from New Year's gifts and money that he had been saving since the second grade of elementary school, he bought his first personal computer and then started posting gameplay videos on YouTube. He has been running his current channel since 2013, where he posts daily gameplay videos focused on horror games and overseas indie games. He has more than 3.2 million subscribers to his YouTube channel, and his videos have exceeded a cumulative total of more than 3 billion views.
[Comment from Pocky]
Nice to meet you! I'm Pocky, and I play video games on YouTube! When I first heard about the Online Video Creators special exhibition, I thought that it would be really interesting, so I'm very happy that I am able to participate! There will of course be a video-game related exhibit, but I also hope to give a behind-the-scenes look at things about YouTube video game commentators that you don't normally see. I'm thinking of something that will be fun both for people who like video games, and for people who don't yet know much about video games, so I hope you enjoy it!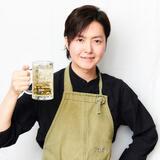 Ryuji
Culinary researcher. Involved in a large number of fields including supervising recipes for TV and manga, developing recipes in collaboration with food makers and large supermarkets, and making presentions to local governments. Cumulatively his books have sold 1.1 million copies. His "simple and explosive recipes," that he updates constantly on Twitter and based on the concept of "Let's make today what we want to eat today!" have attracted attention and garnered around 6.6 million social media followers. His YouTube channel, where he posts cooking videos, has over 2.8 million subscribers.
[Comment from Ryuji]
This time I will be participating in the Online Video Creators special exhibition, and I'm in the mood to interact with everyone! In the past I have introduced a variety of buzzy and popular recipes, but in the video that I'm making just for this exhibition I will attempt an impromptu cooking project that I've never tried before! I'm excited to see what kind of developments will be awaiting us. I hope you all enjoy it at the venue!
Ideas from the Omega Sisters! Official VTuber of the Exhibition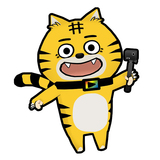 Try-chan
Try-chan has a bright and positive personality, is interested in everything, and is full of curiosity. Every now and then it tries hard, to no avail, and fails at something. It was deeply moved by the passion and dreams of the creators participating in this exhibition, as well as by the hardships that they had faced in their journey so far, and now they have become people that she really admires. Every single day, Try-chan is working hard to get even a little bit closer to creators like them!
[Comment from Try-chan]
I'll keep you posted on the exhibition's highlights and on other information!
Overview
Title

Special Exhibition: Online Video Creators
Period

Saturday, October 8, 2022 to Sunday, April 2, 2023
Venue

Special Exhibition Zone 1F, Miraikan
Opening hours

10:00-17:00 *Last admission 30min. before closing time.
Closed

Tuesdays (open on December 27, 2022, January 3, March 21, 28, 2023), New Year holidays (December 28 to January 1)
* Depending on the circumstances, in some cases the exhibition period and other details may change.
Admission fee

Adults (19 and older): 2,000 yen (1,800 yen)
Junior (16 to 18) 1,400 yen (1,200 yen)
Child (Elementary school students to 15) 800 yen (600 yen)
Preschool Children (4 or older, not yet elementary school student) 500 yen (300 yen) *Admission is free for children under 3 years old
*For advance tickets and group of 8 people or more, admission fees in ( ) are applied
*Permanent exhibitions are included in admission
*The Dome Theater costs extra (reservations required)
*Admission is free for holders of a disability certificate, and for one companion
*Numbered tickets may be handed out to prevent crowding in the venue, or limitations placed on entry
*The period the exhibition is held and other details may change
*To prevent the spread of COVID-19, please take your temperature, disinfect yourself, and wear a mask. If you have a fever over 37.5 ℃, we will prohibit your entry
Organizers

Miraikan, The Sankei Shimbun
Contact

050-5548-8686 (Hello Dial/Available daily, 9:00–20:00)