This exhibition has ended.
Exhibition Outline
The MANGA "DORAEMON" has attracted people of all ages and nationalities. One key to its fame, no doubt, is the "magical gadgets" featured in each story.
How far have such magical gadgets been actualized by developments in today's science and technology? We will introduce today's science and technology together with the world of dreams created by the magical gadgets such as the "Takecopter" and the "Invisible Cape." The exhibition can be enjoyed with the entire family and will teach you the importance of continuing to dream.
Contents
ZONE 1: Living with DORAEMON in the Future
Now that pet robots have become familiar in our daily lives, we can foresee a future in which humans live with robots. ZONE 1 introduces you to research on communication between humans and robots, imagining a future in the 22nd century when we live with DORAEMON.
Robot Friend DORAEMON
This exhibit presents robot friends of the future as thought up by robot designers. DORAEMON is an iconic example, and welcomes visitors.
Walk with DORAEMON
Experience walking together with images of a walking DORAEMON, or with images of robots that walk on two legs, such as ASIMO and WABIAN-2R, and you can get a sense of the robot technology that realizes these complex movements.
Gradually Becoming Able to Walk
This exhibit includes a reinforcement learning robot that learns how to walk by adjusting to its current location. At first, this robot moves shakily, but will steadily understand how to move forward.
Let's Talk! Let's Become Friends!
Conversations are vital for communication. Here, you can experience conversations with a robot that can speak freely in response to the speaking styles and habits of different people, as well as conversational content.
A Sharp Nose, Eyes, and Ears! And Human-friendly!
This exhibit displays a friendly robot that helps when you are in trouble. It also introduces you to an interactive display featuring a nursing robot, and images of robots.
ZONE 2: A Dreamland of Secret Gadgets and Scientific Technology
The dreams seen among DORAEMON's secret gadgets—how realistic are they now? ZONE 2 relates the secret gadgets to cutting-edge technology, and introduces you to rapidly-developing scientific technology from new perspectives.
I'd Like to Fly Freely in the Sky♪
The GEN H-4 was developed with the aim of flying in the air like the Takecopter. It holds the Guinness World Record as the world's smallest helicopter. You can take a commemorative picture on-board a full-size GEN H-4. This area is also scheduled to hold events in which you can experience flying with simulated images.
If I Could Become Smaller and Smaller…
People can shrink in DORAEMON's world, but that is impossible in reality. However, we are now able to see and handle tiny things at the nano level. Head off to a micro-world made visible with advanced scientific technologies.
I Want to Transform!
I want to be cool! I want to be strong! What is the front-line research that is taking on the challenge of people's desires to transform in this way? You too can actually transform using the Invisible Cape, which makes you appear to be transparent.
If We Could Convey Feelings Better…
The secret gadget Translation Jelly allows you to speak in another language if you eat it. This area brings us closer to cutting-edge research on speech translation systems, which let us imagine such a future, and neuroscience, which is exploring communication.
A Wide World Far, Far Away
Humans have long dreamed of overcoming time and space and setting out for a wide world far away. So, DORAEMON, Nobita, and their friends live out those dreams in their adventures. Our dynamic world is expanding as space and the deep ocean become clearer through the latest explorations.
Venue Scenery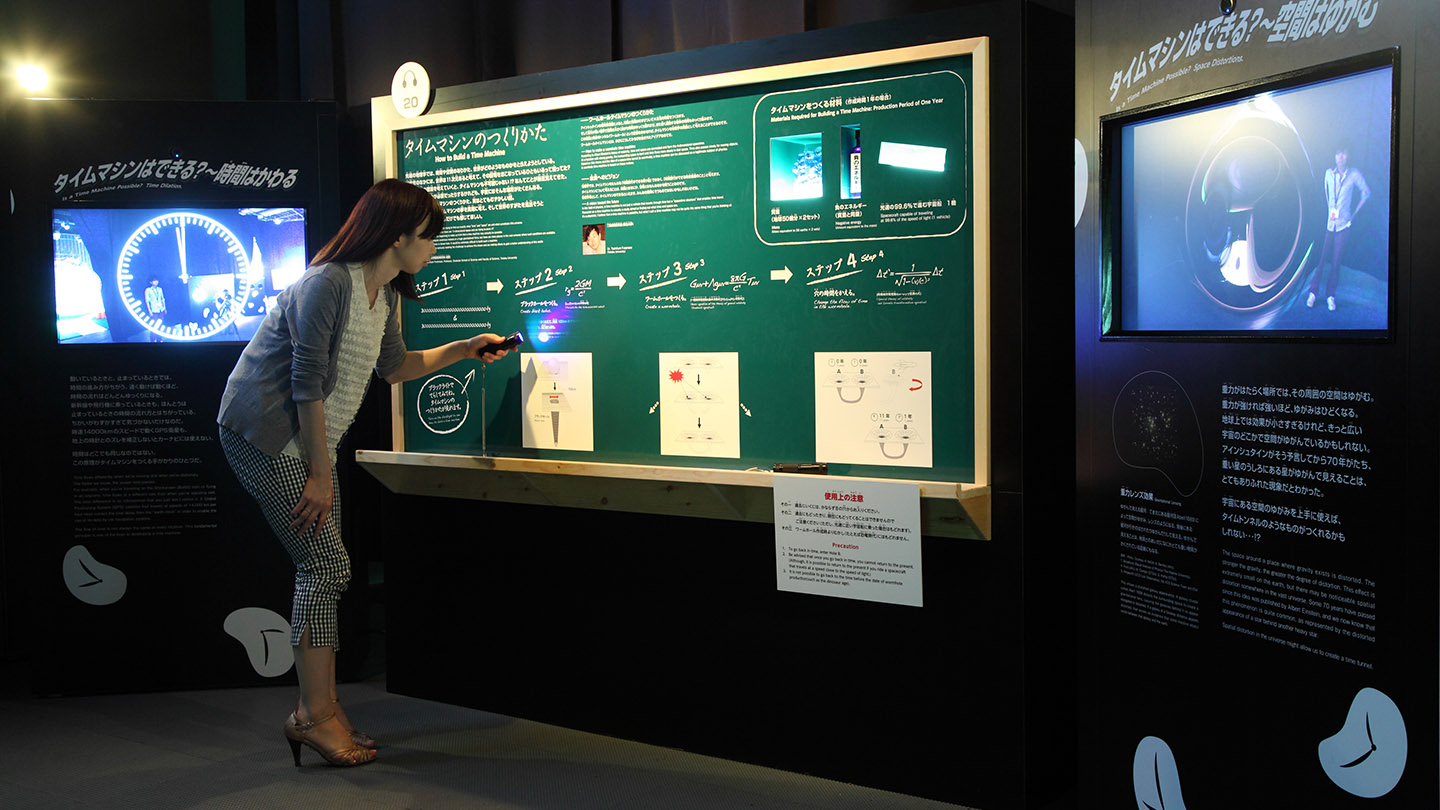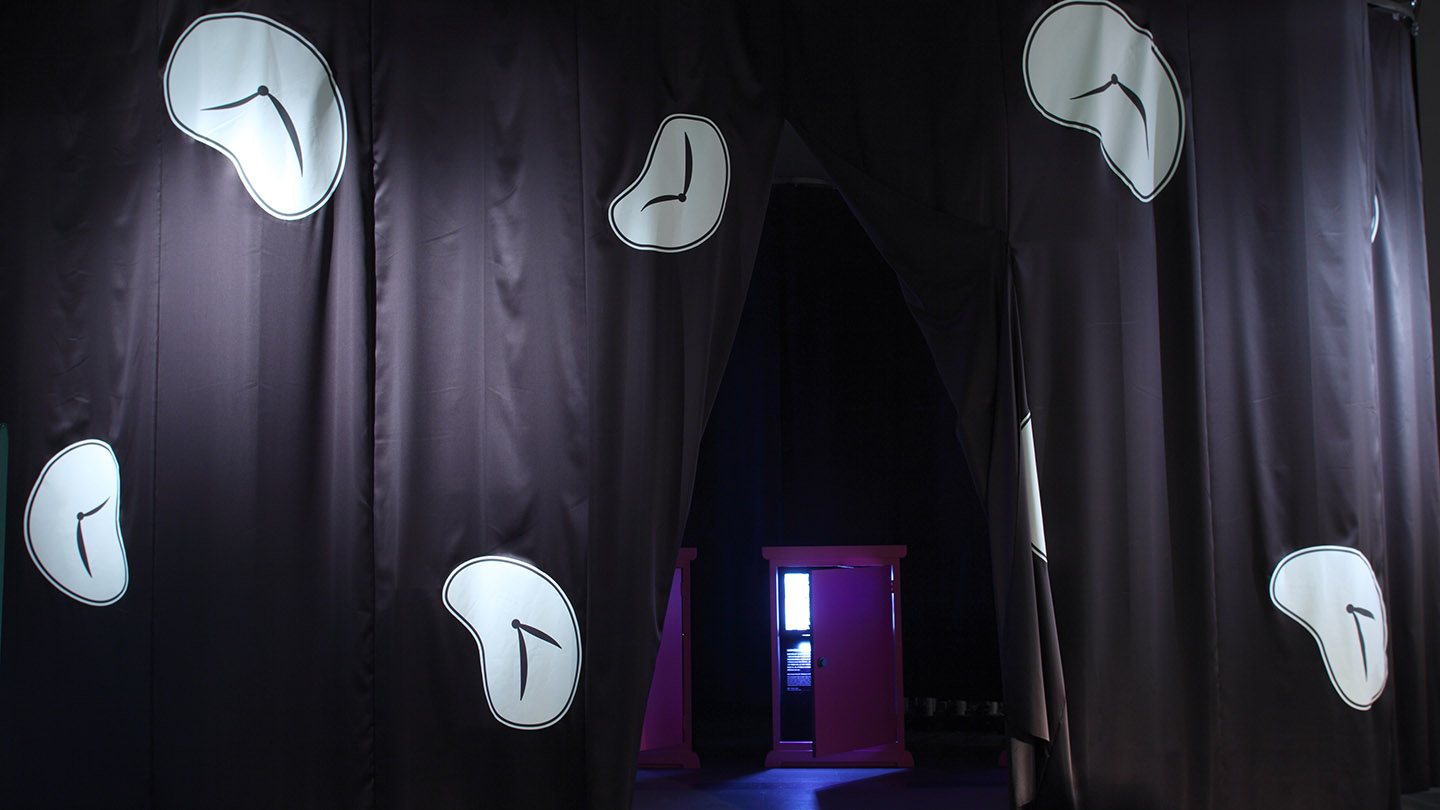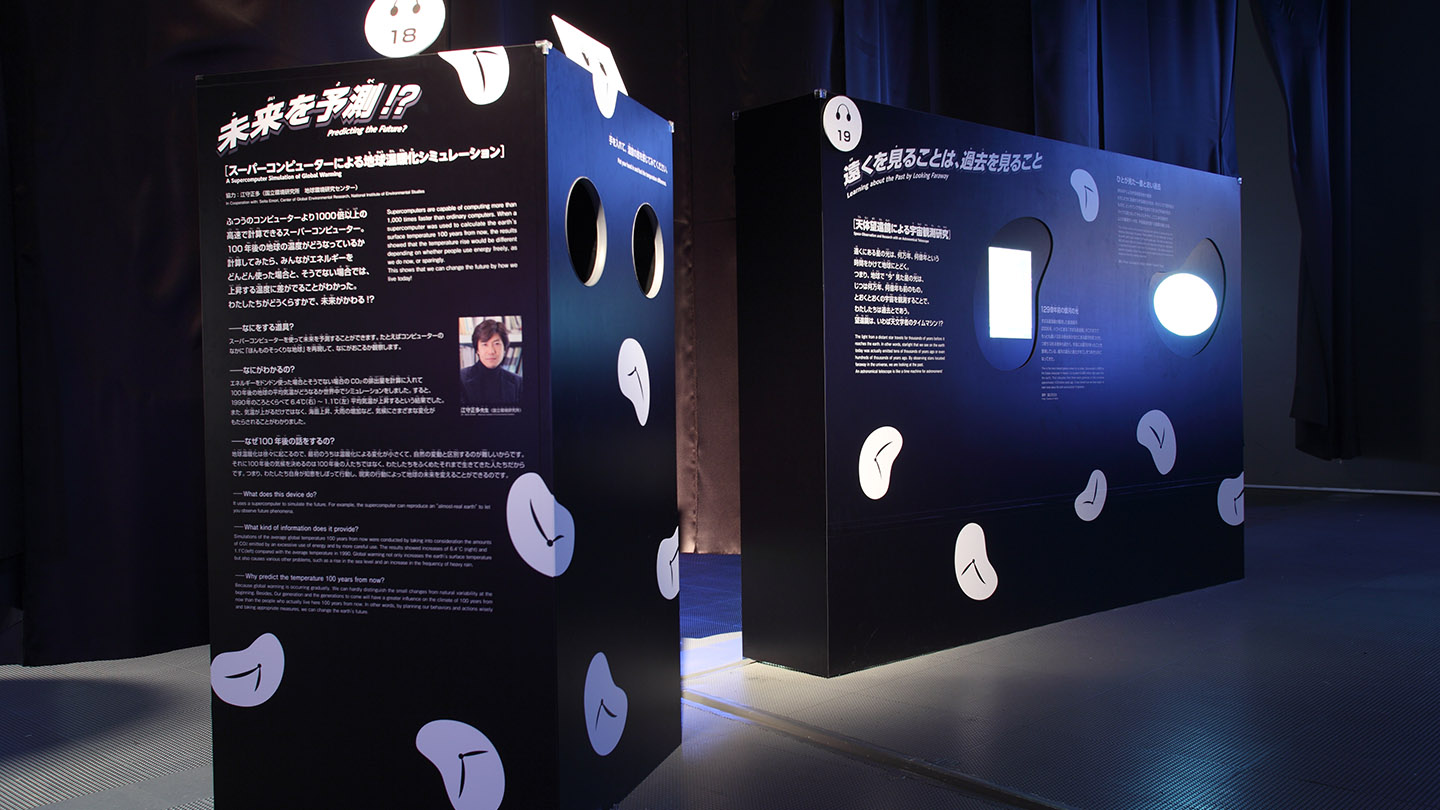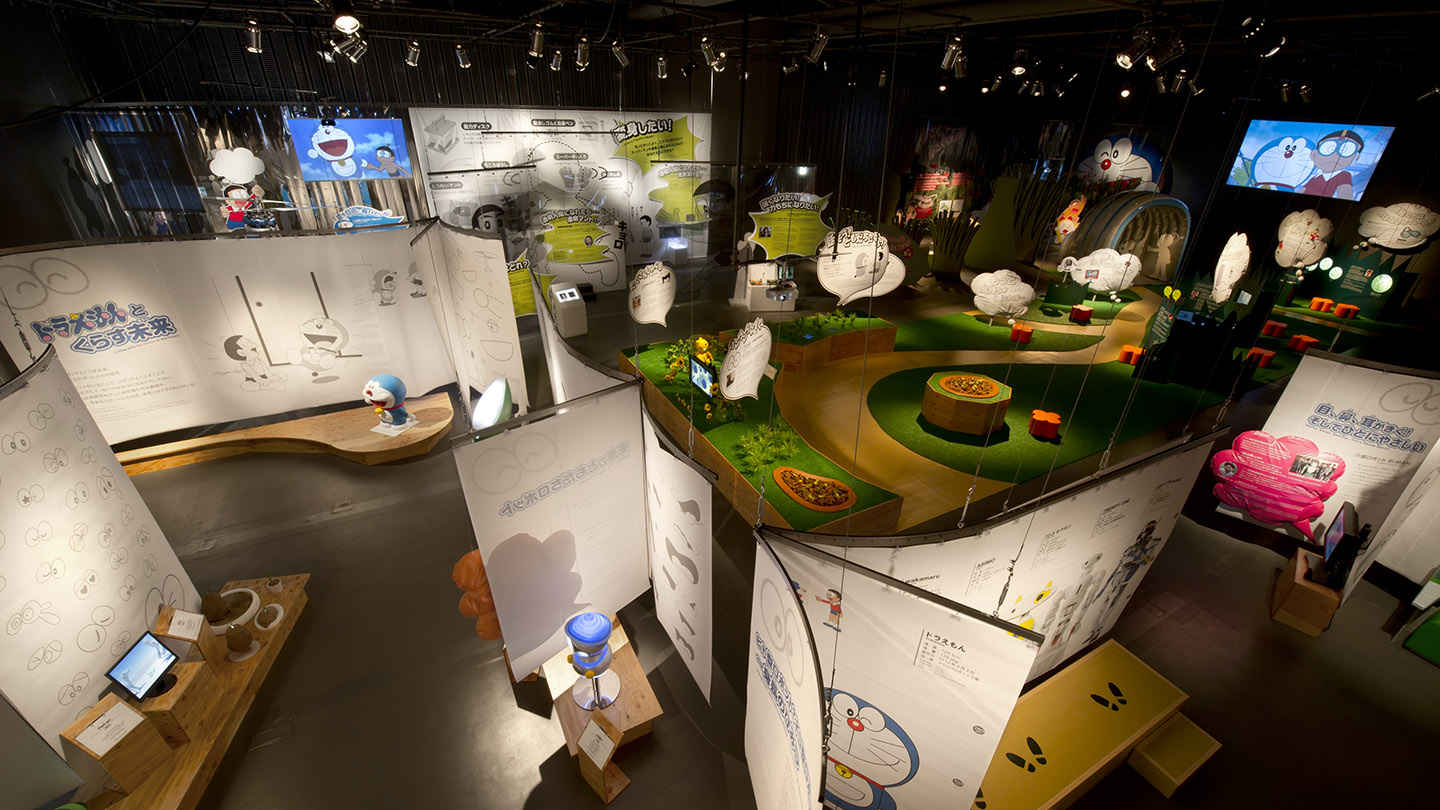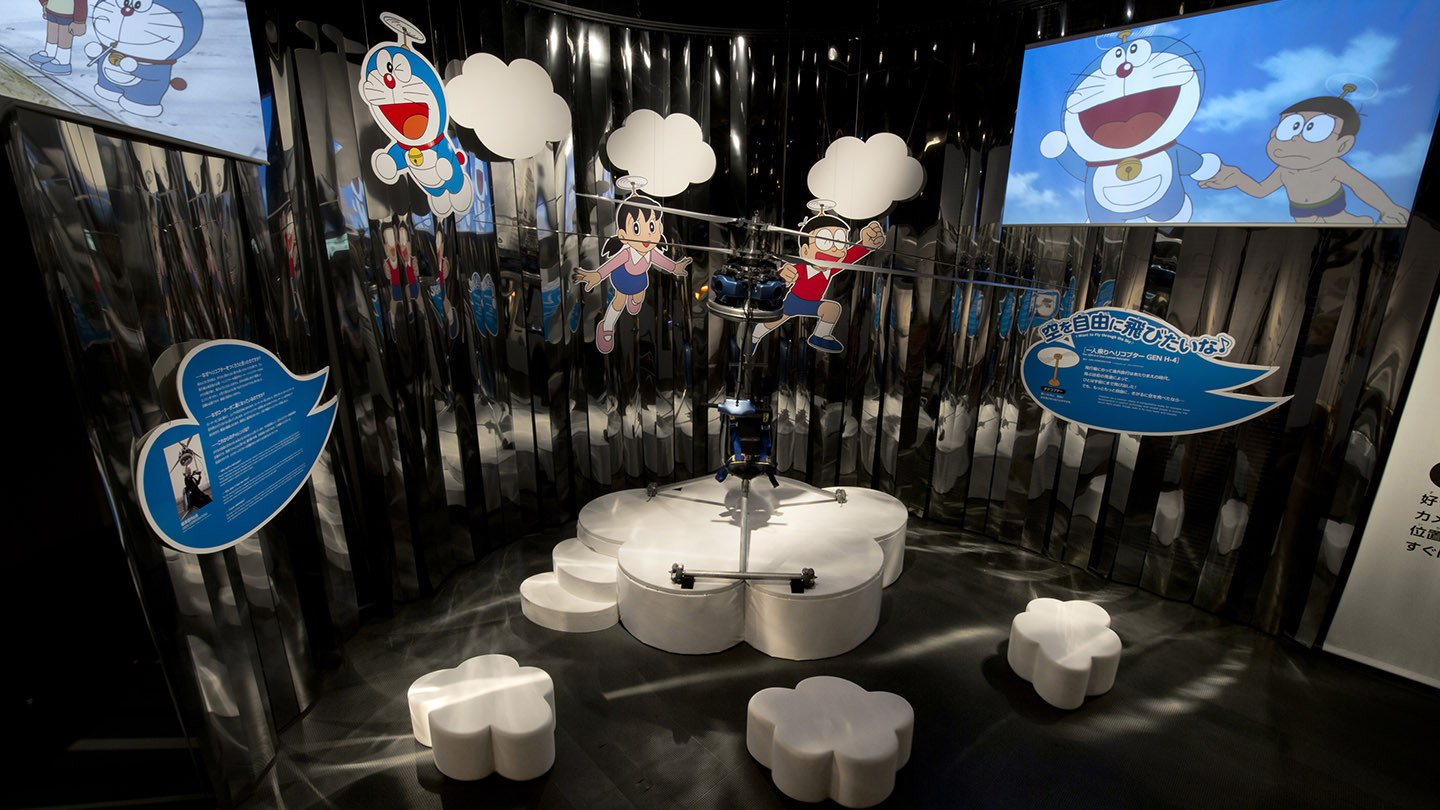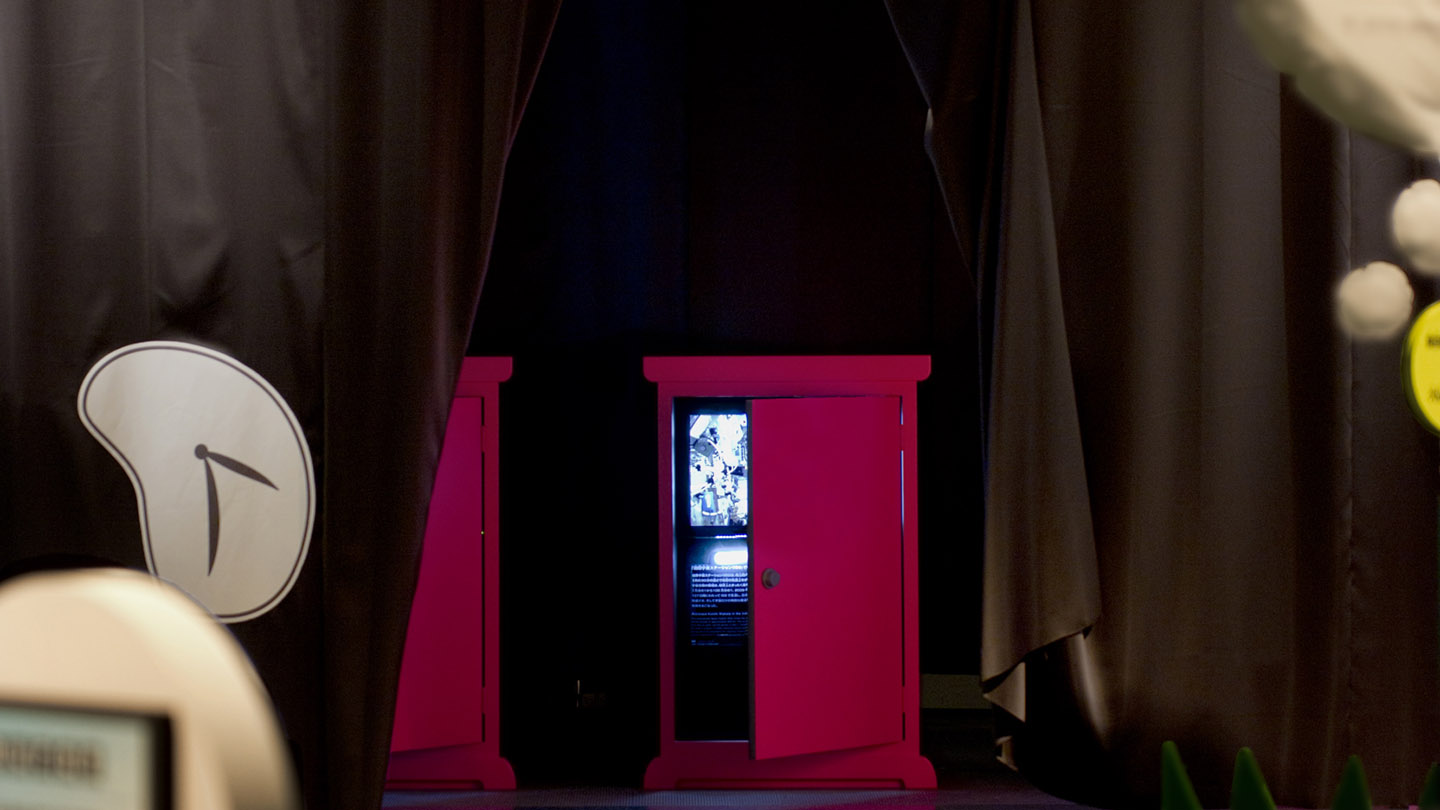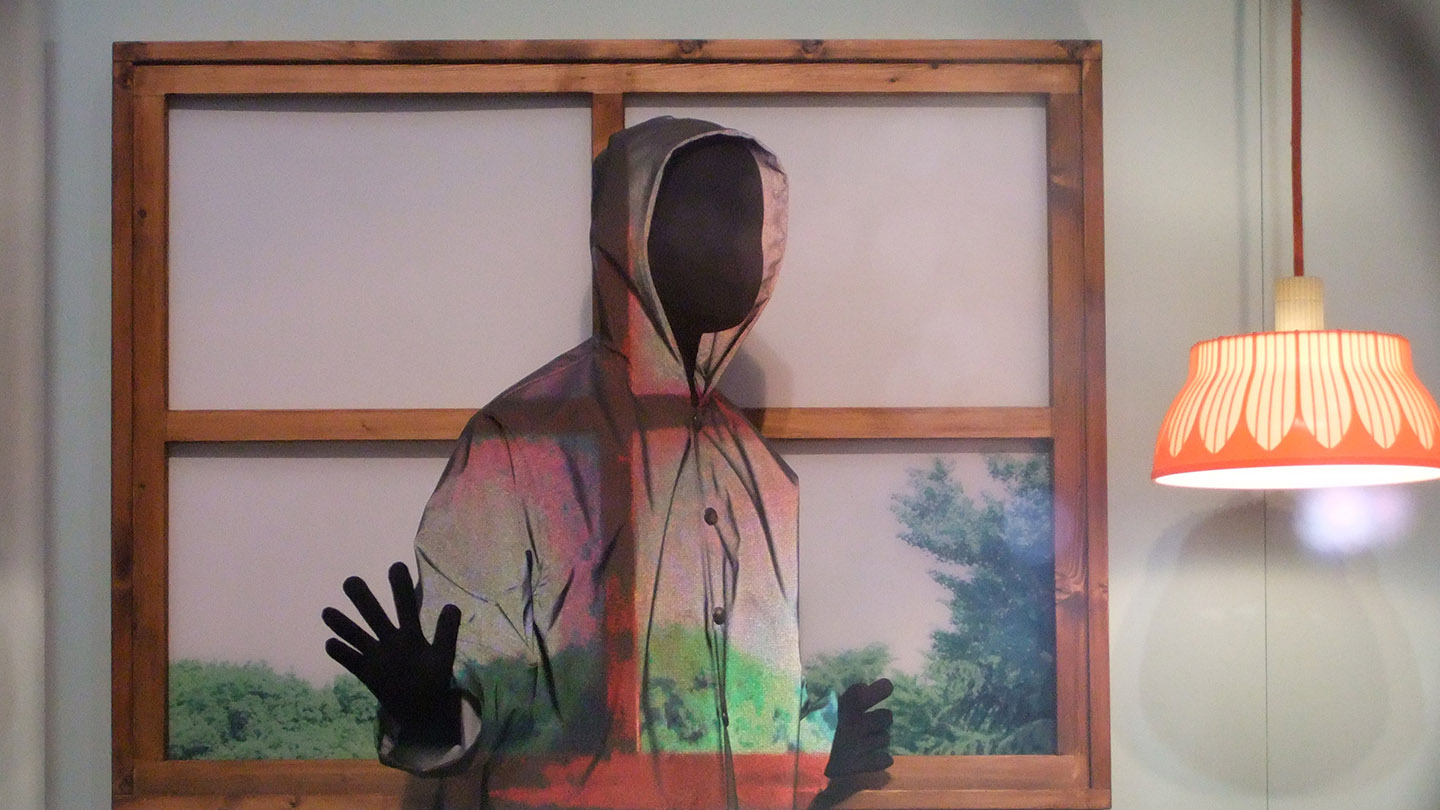 Overview
Title

Special Exhibition "DORAEMON's Scientific Future"
Term

June 12 (Sat.) - September 27 (Mon.), 2010
Venue

1F Exhibition Space, National Museum of Emerging Science and Innovation
Opening Hours

10:00 - 17:00 (Please enter at least 30 minutes before closing time.)
* Open until 6 pm on Saturdays and Sundays during August
Closed

Every Tuesday (Open on Tuesdays during July 27 - August 31))
Admission Fees

Adults: 1,300 yen, 18 years old and under: 600 yen (Permanent Exhibition can be viewed.)
* For those viewing the Special Exhibition only: Adults: 1,000 yen, 18 years old and under: 500 yen
Organizers

"DORAEMON's Scientific Future" Executive Committee (Shogakukan Inc./TV Asahi Corporation/Shin-ei Animation Co., Ltd./Asatsu-DK Inc./ Shogakukan-Shueisha Productions Co., Ltd./The Japan Foundation of Public Communication on Science and Technology) / National Museum of Emerging Science and Innovation
In association with

Ministry of Education, Culture, Sports, Science and Technology/Tokyo Metropolitan Government Board of Education/ National Congress of Parents & Teachers Association of Japan
Special Support by

Fujiko-Pro
Scientific Supervision

National Museum of Emerging Science and Innovation