This exhibition has ended.
Exhibition Outline
The region encompassing Asia is the largest land area on this planet and thus presents dramatically different climatic zones where a wide variety of organisms can be found. The existence of this rich biodiversity is a primary source of maintaining the overall environmental balance of our earth as well as holding great potential as a life resource. However, the phenomenal development in industries and economies as seen in recent years has created serious environmental problems such as air/water contamination and soil degradation.
Thus solutions employing science and technology to address problems encountered in each region and throughout Asia which are related to the environment, energy use and natural disasters, are urgently required. We will introduce you to the new look of cutting-edge science and technology, viewed through the power of Asia in the field of science and the power of science in the Asian region.
Contents
Zone 1: "Asian Plaza"
With a floor displaying one giant diagram, this zone will provide opportunities to learn the latest about things we think we know but may not. A range of events will be held on weekends and during summer break.
Zone 2: "Asia of Today, Science of Today"
1. Diverse Ecosystems and Science
"An End to Panda Endangerment!?" (China), "Cures from Insects' Fungi" (Thailand)
Learn about China's various avenues of panda research including artificial breeding, nurturing, and genes, and explore research being done to develop anti-malarial and anti-cancer medicines from the caterpillar fungus (a microorganism parasite that grows on insects) in Thailand as only it is capable of things to its diversity of biological resources.
2. Science and Threats to Nature
"Undertakings in the Country of Volcanoes!" (Indonesia)
Indonesia is home to numerous volcanoes and earthquakes and accounts for 60% of the world's total deaths due to volcanic disasters. The country has therefore made great strides into volcanic disaster prevention strategies and is working to create hazard maps.
3. Tradition and Science
"Chinese Verbal Medicine Going Worldwide!", "From the Silk Road to Nanotechnology" (China)
China is applying modern science to analyze its herbal medicines and other traditional medicines, while attempting to develop new medicines that are a fusion between the traditional and the modern.
The exhibition also proposes futuristic fashions. Enabled by advancements in nanotechnology, China is developing fabrics with a range of functions that include fabrics made of fiber optics and fabrics that monitor and control vital functions such as body temperature, perspiration, and pulse.
4. Customs and Science
"Science and Religious Creed" (Malaysia) "A New Start in the History of Acupuncture" (Vietnam)
As a country with a large Muslim population, Malaysia is researching the ability to detect pork in halal foods. Vietnam, meanwhile, is working to develop an acupuncture treatment that uses lasers instead of traditional needles for regions with many AIDS sufferers.
5. Education and Science
"National Happiness Campaign!" (Thailand), "Kids' Laboratory, Now on Sale!" (Singapore)
Presenting a project led by the Kingdom of Thailand aimed at sustaining and improving the lives of people in neighboring regions that have farm and forest lands, as well as tools developed through an interactive experience in Singapore to learn about bioengineering and nanotechnology.
6. Cities and Science
"Restoring Eyesight by Stimulating the Brain!", "Advent of the 2015 IT Future City" (Singapore), "A Doctor in My Mobile Phone" (South Korea)
Singapore has developed the world's first program for restoring eyesight by stimulating the visual area in the brain through the use of computers. It also aims to become a network-oriented society in which people have access to information and various services anytime, anywhere. Plus, from South Korea, the world leader in broadband penetration, we explore a blood test system that uses a mobile phone.
7. Consumption and Science
"Wondrous Future Materials from Garbage?" (Malaysia), "My Garden is a Gas Plant" (India)
Malaysia has been researching how to transform organic garbage such as rice husks into valuable materials like aerogel, a highly-insulating and super-lightweight material used in aerospace. In India, urban areas are beginning to see a greater prevalence of biogas generators that can be set up with readily available parts and transform raw domestic garbage into gas.
Zone 3: "Grasping Current Issues and Predicting the Future"
Seemingly regional issues can actually be problems common to all of Asia and the entire world. Here we look at international efforts aimed at environmental protection in the economic development of Asia as a whole, based on an understanding of current issues and predictions for the future.
Venue Scenery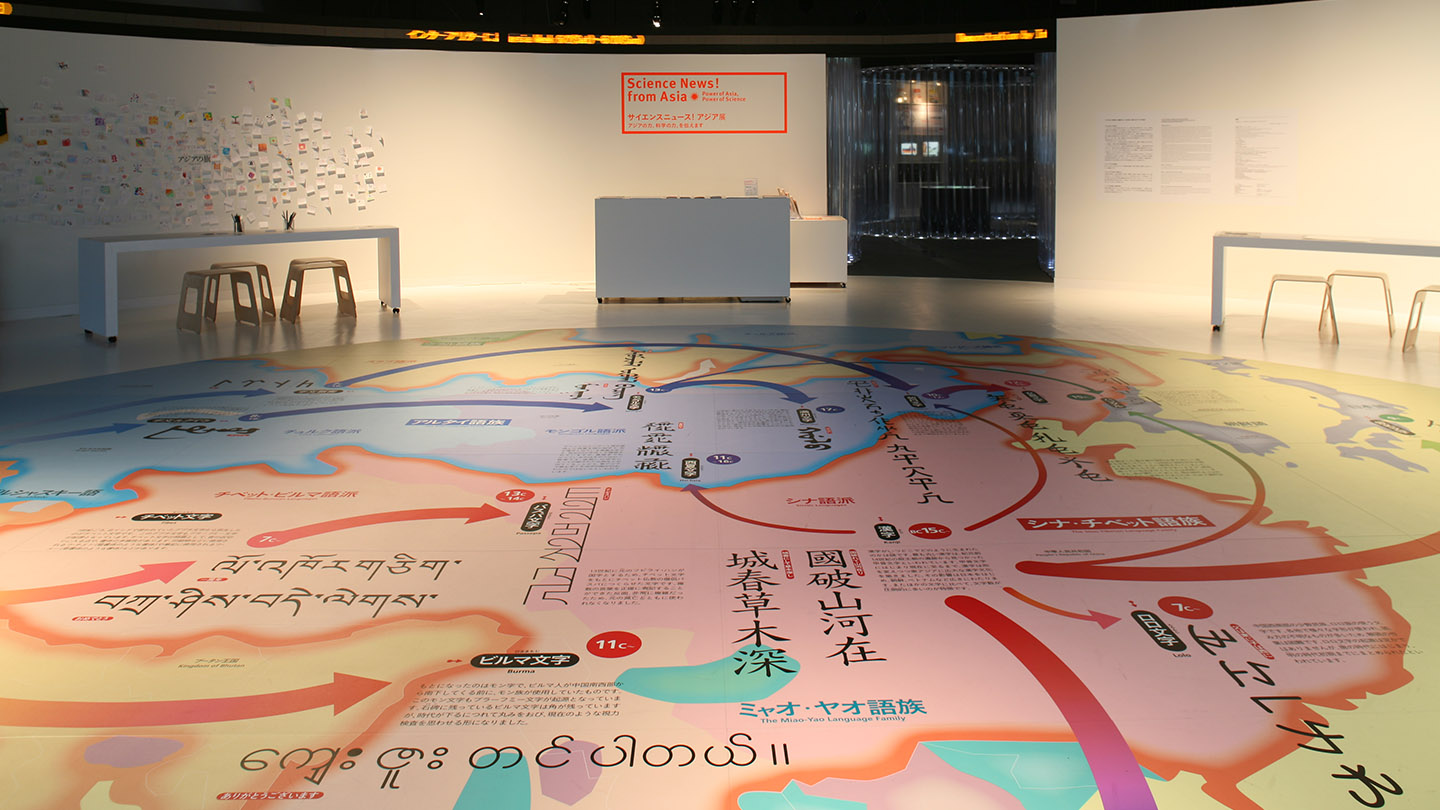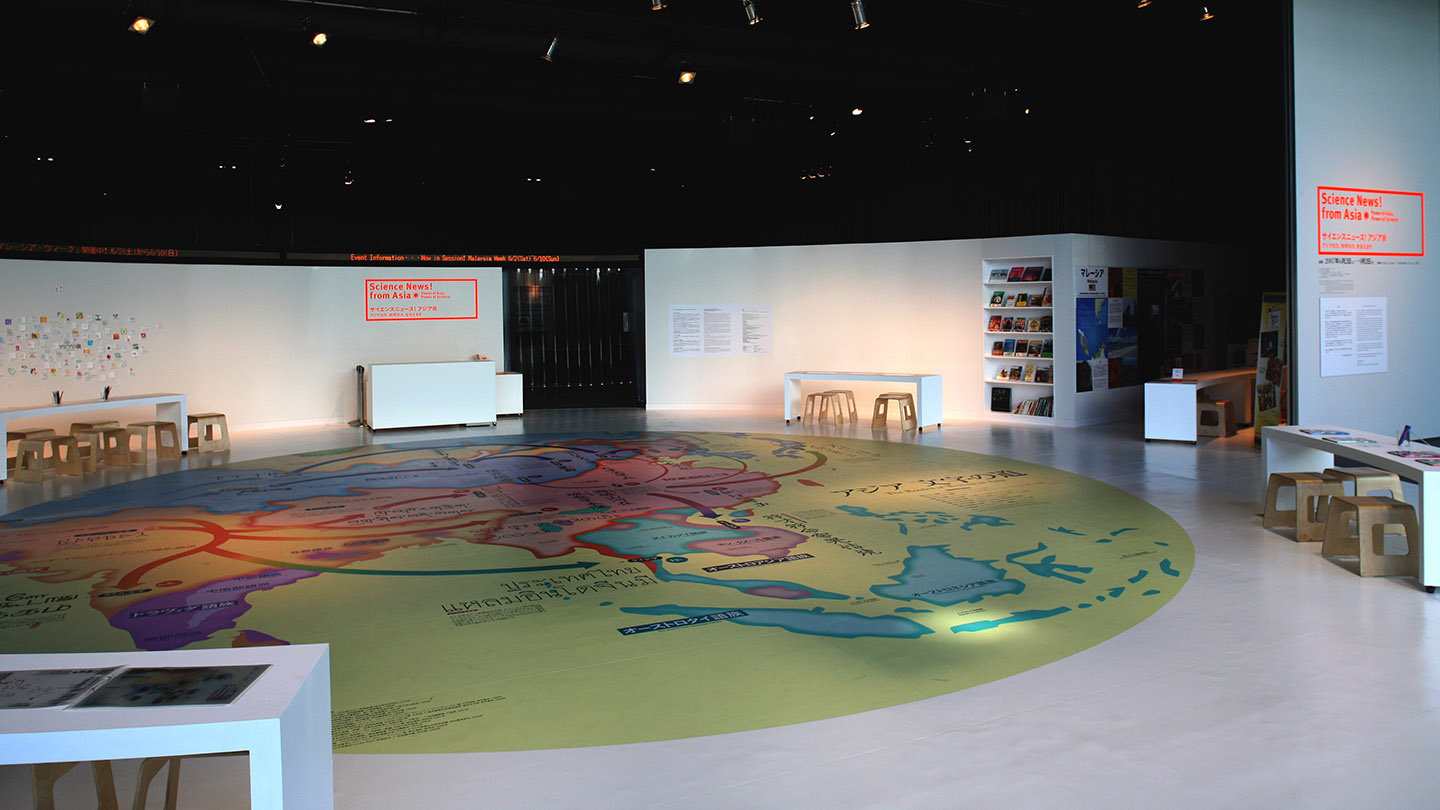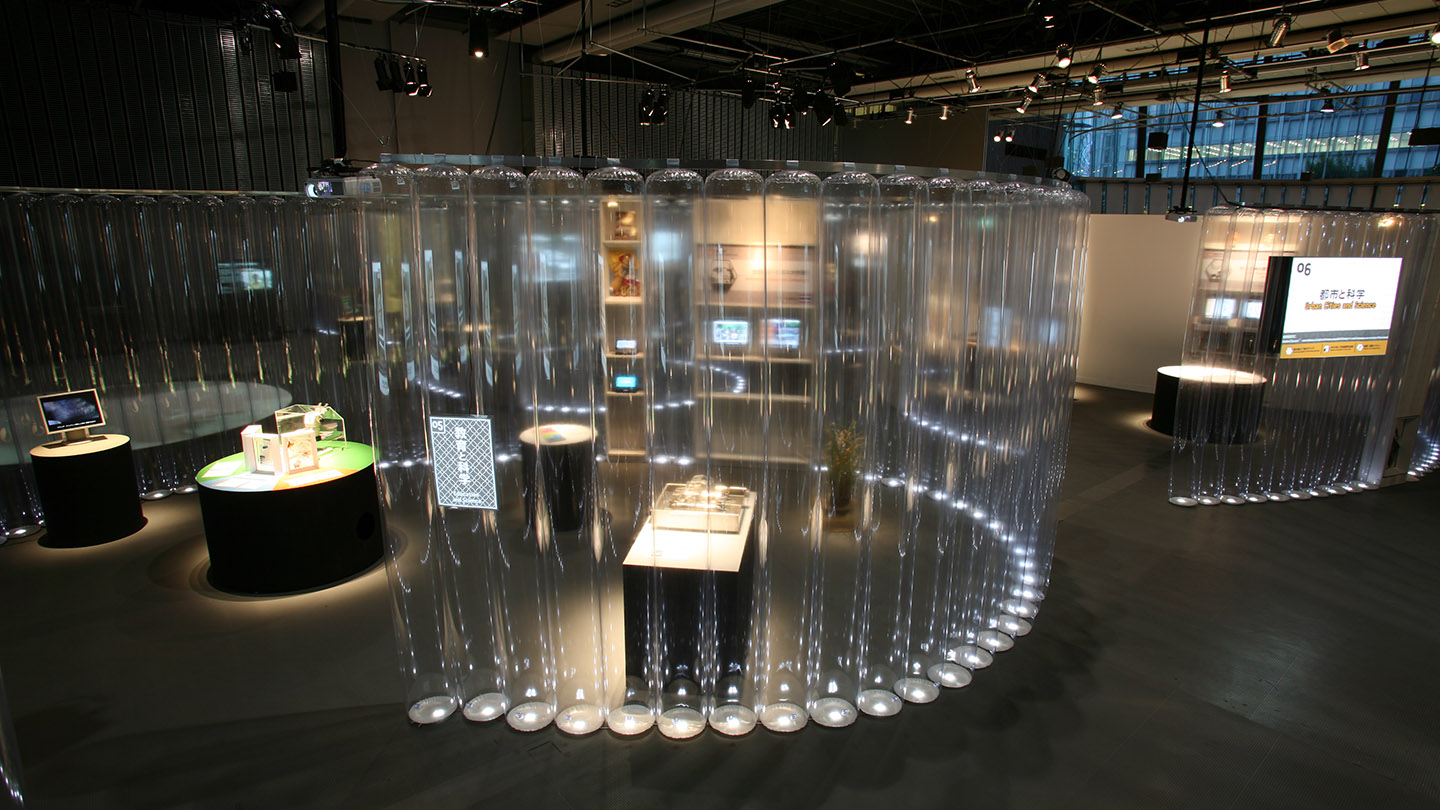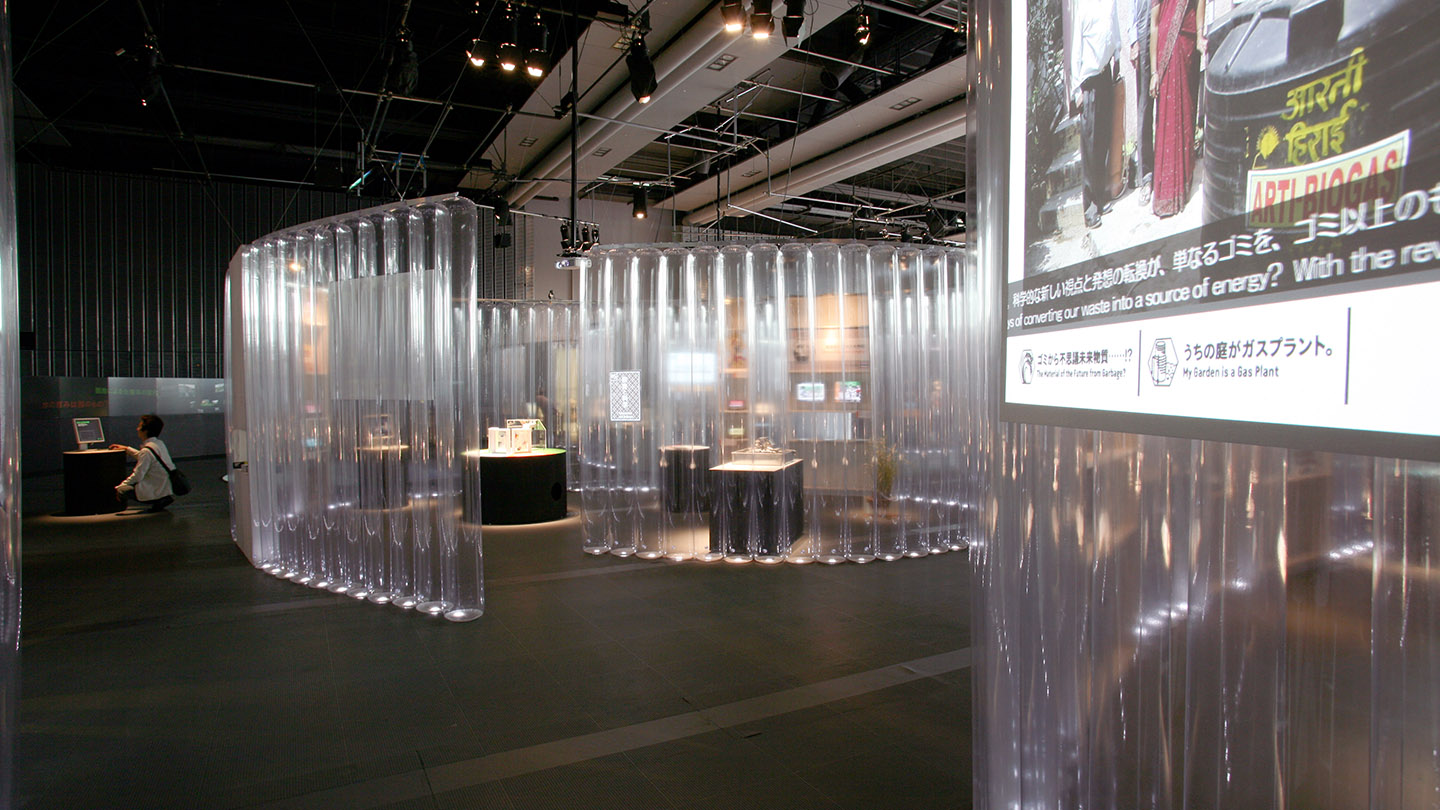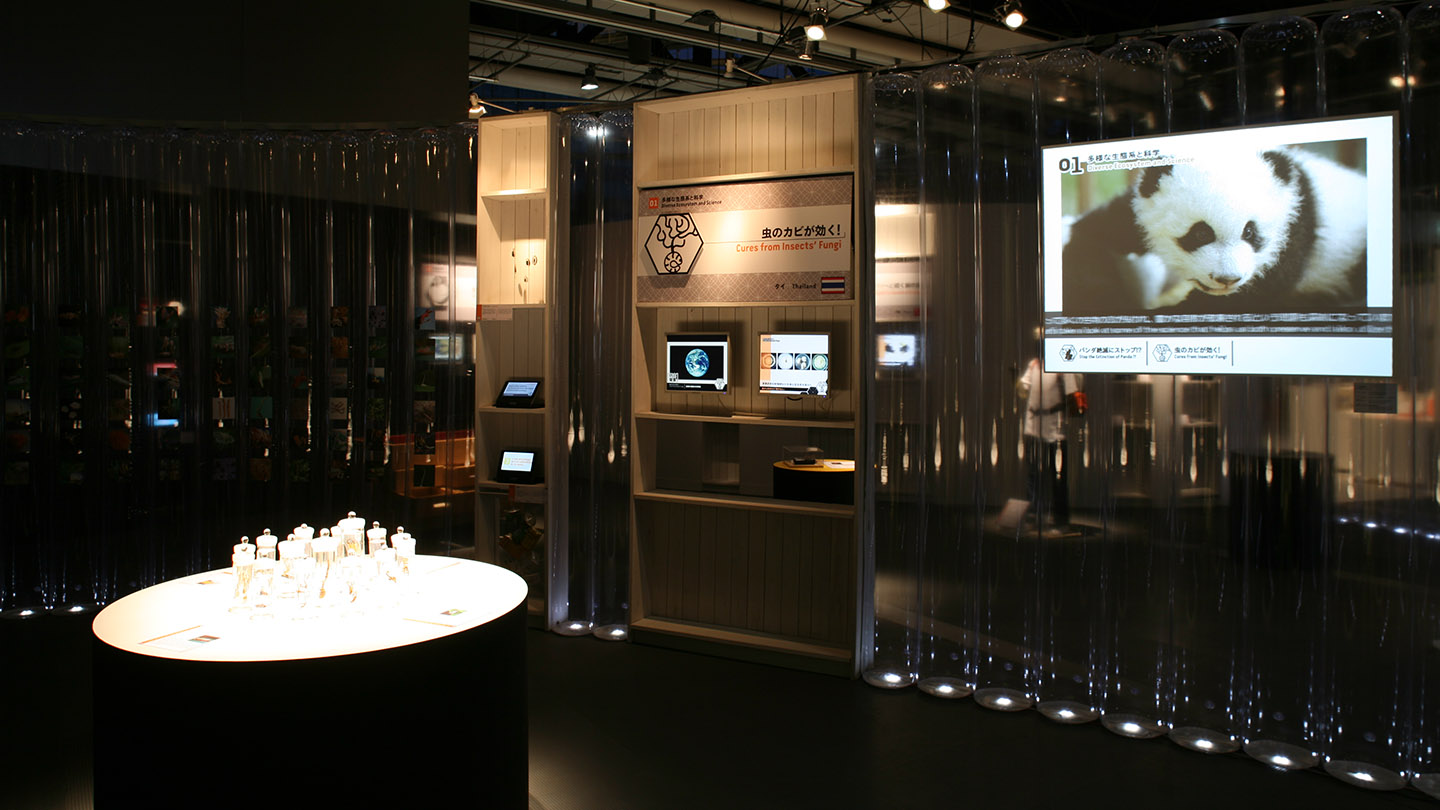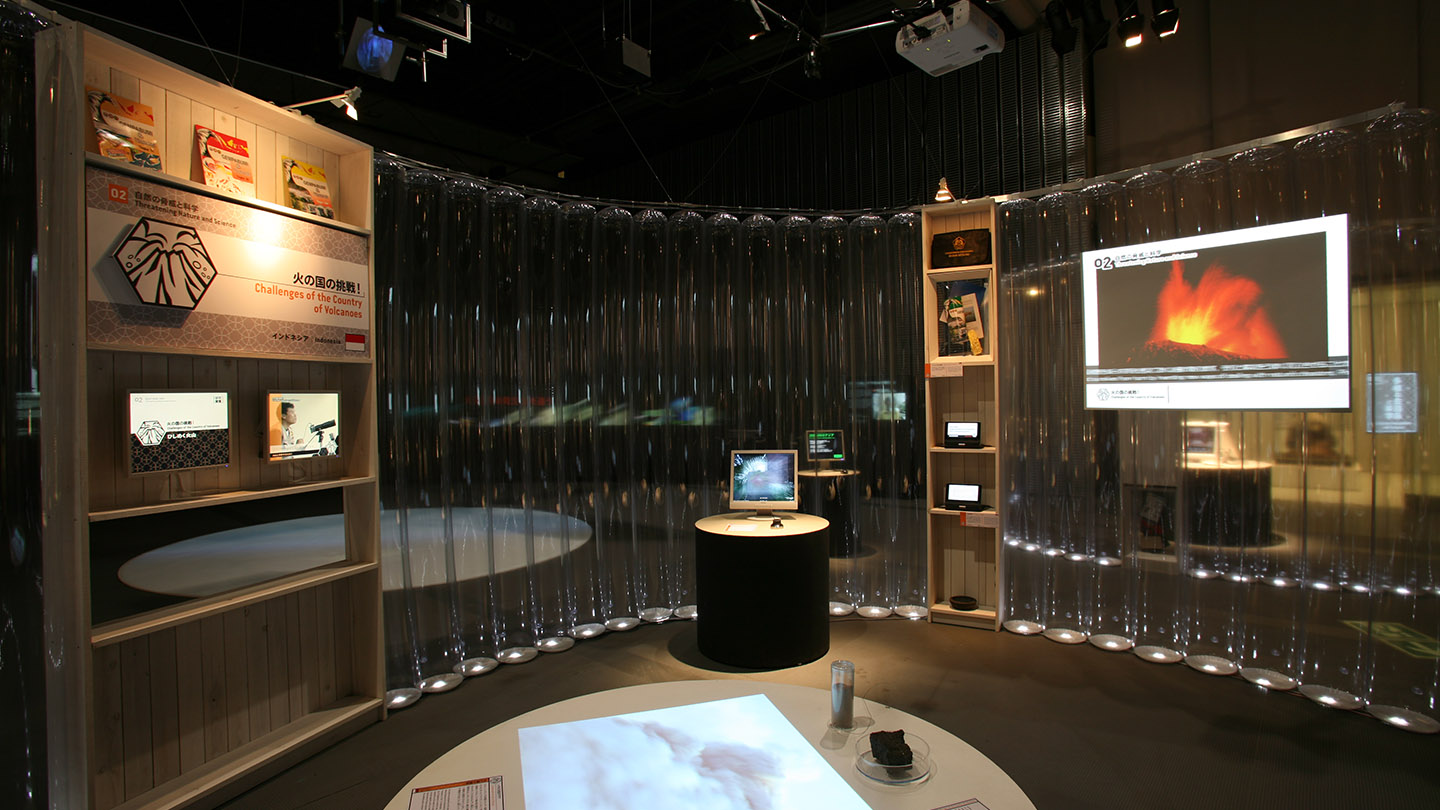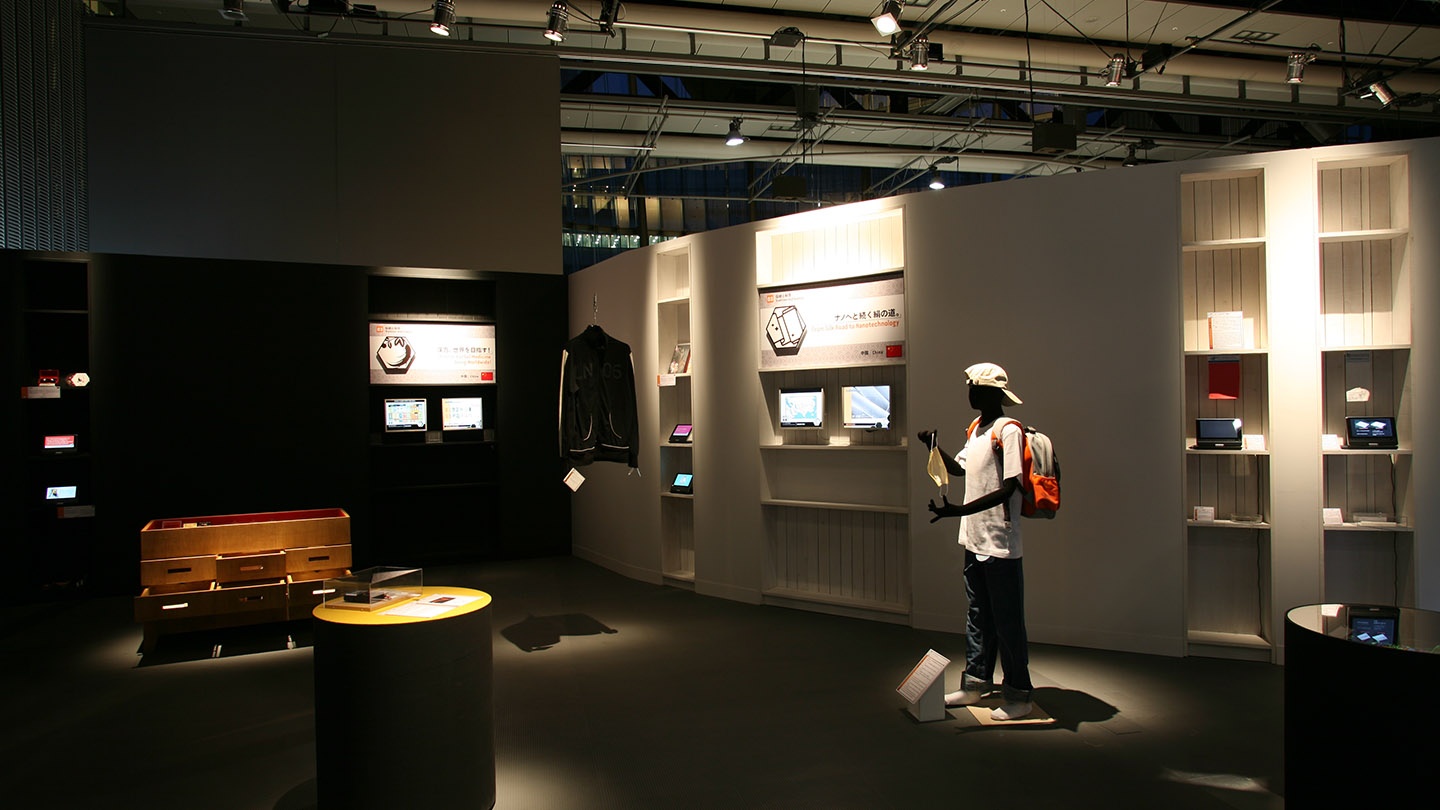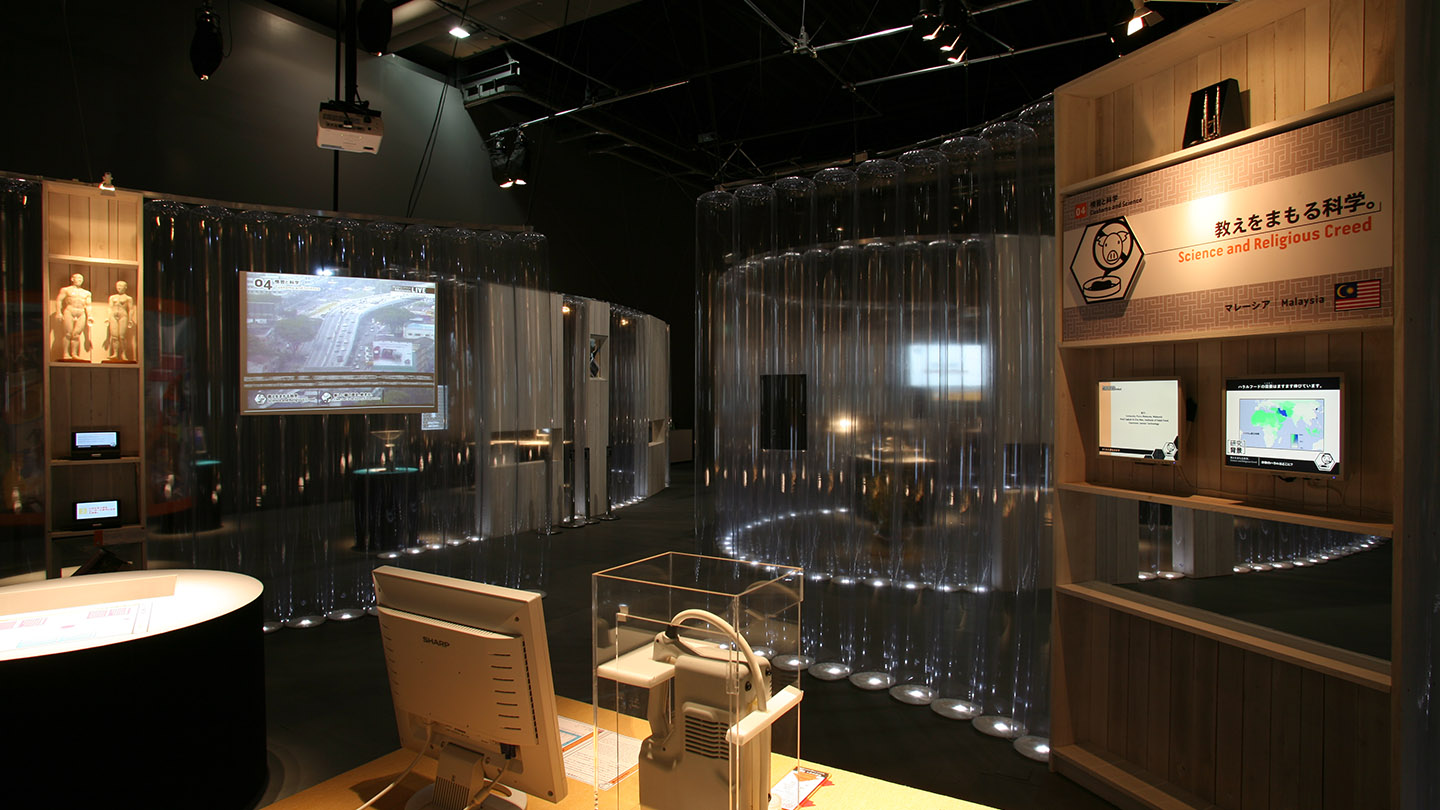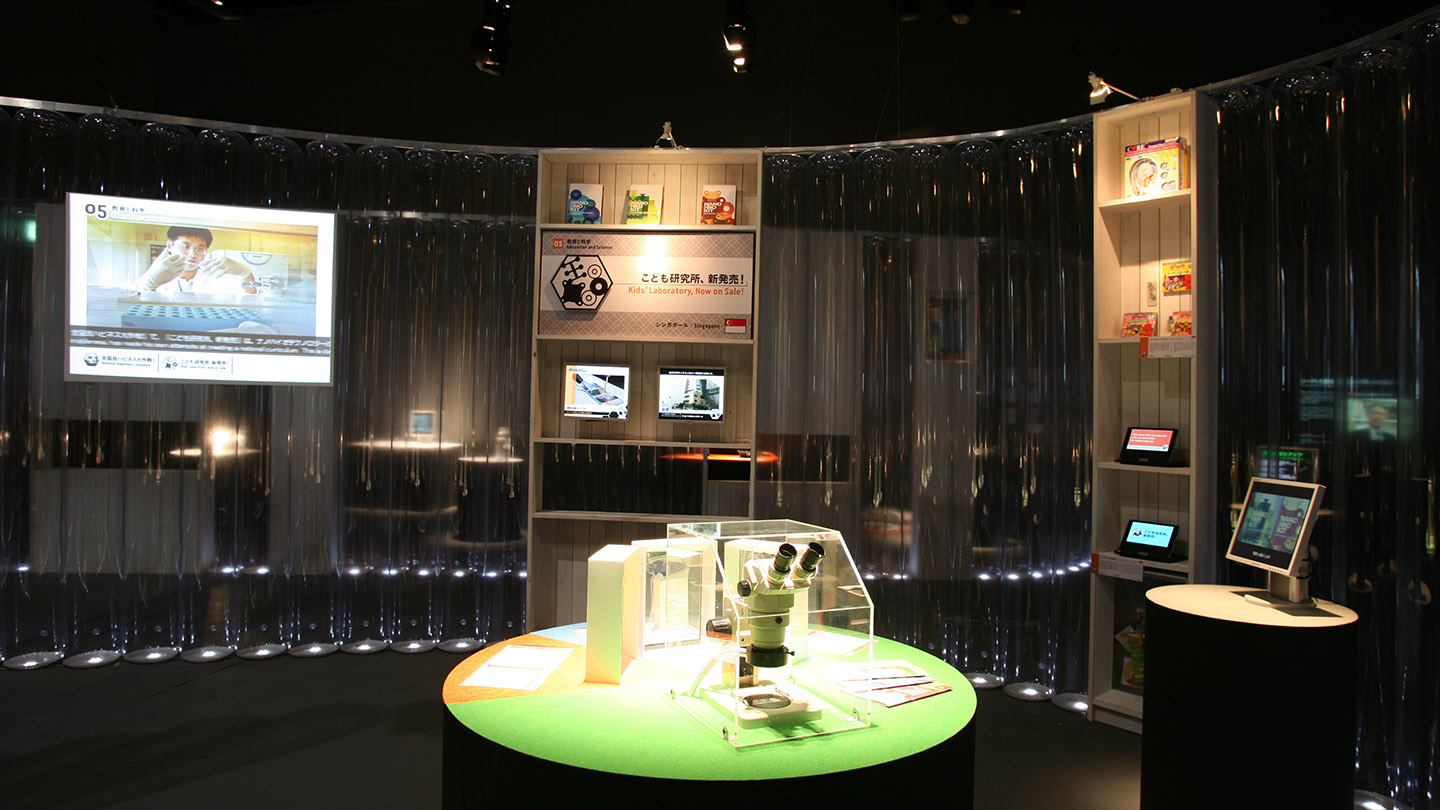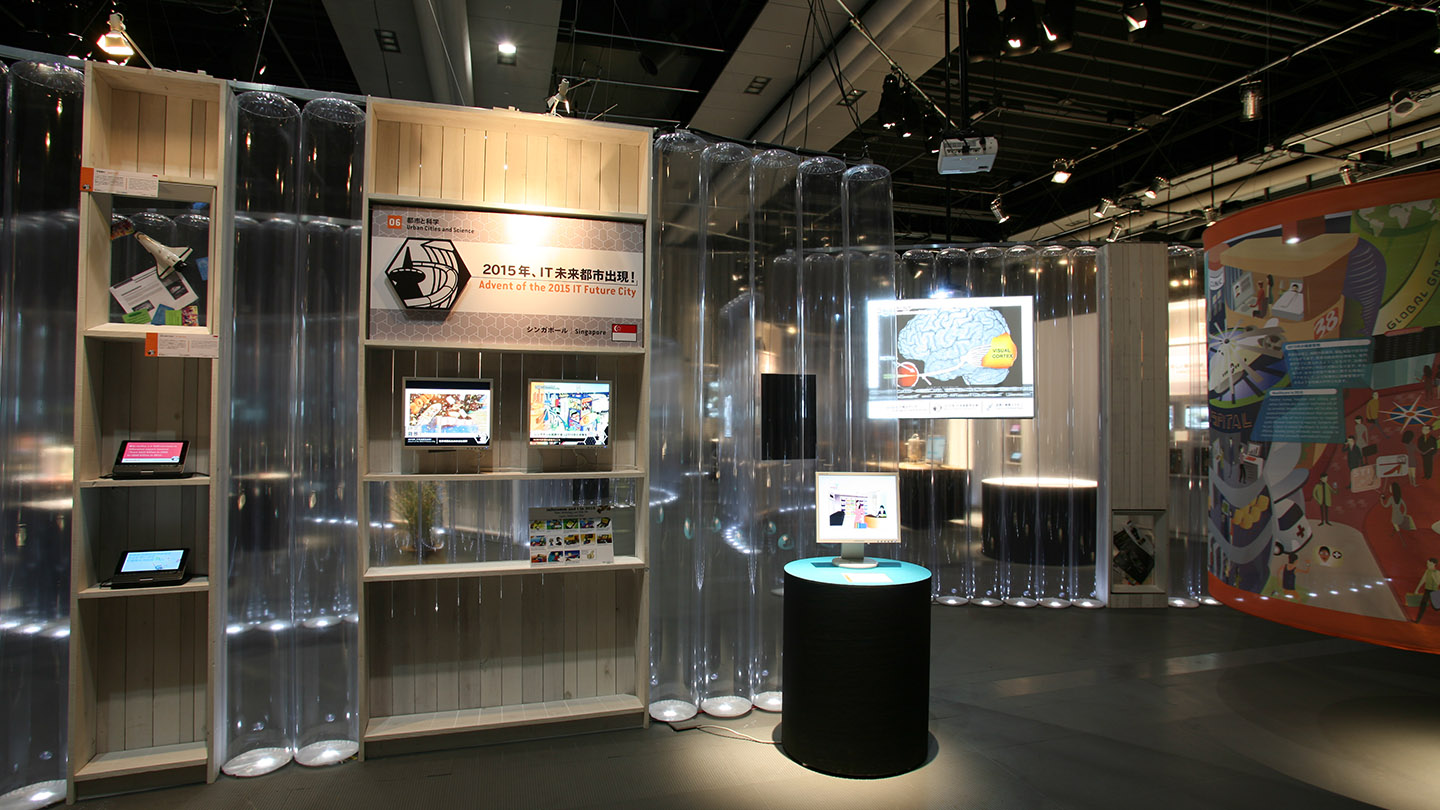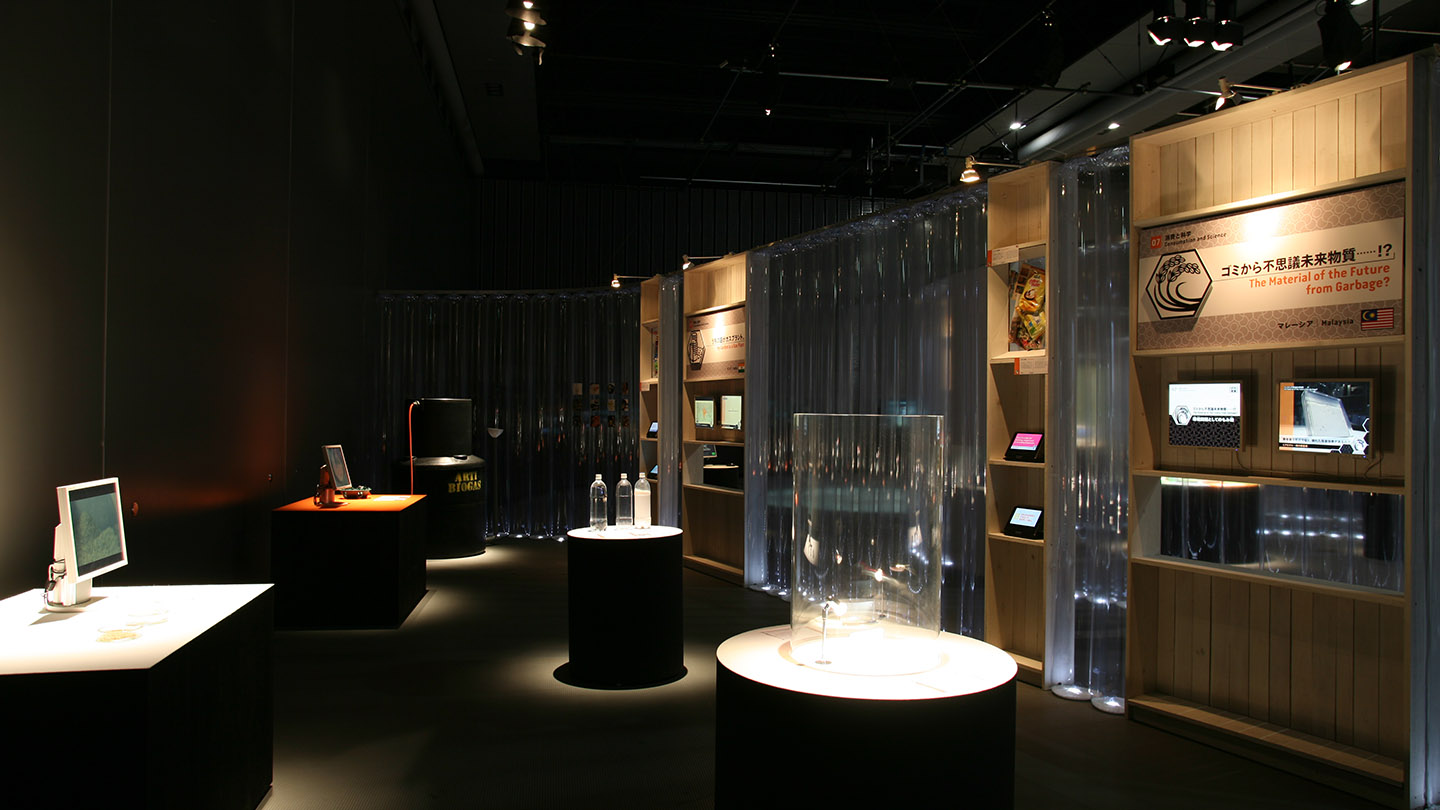 Overview
Title

Special Exhibition "Science News! from Asia - Power of Asia, Power of Science"
Term

June 2 (Sat.) - September 2 (Sun.), 2007
Venue

1F Exhibition Space a, Miraikan
Admission fee

Adults: 900 yen / 18 and under: 350 yen (Permanent Exhibition can also be viewed)
Group (8 or more people): Adults: 800 yen / 18 and under: 310 yen
Members of "Friends of Miraikan": Adults: 400 yen, 18 years old and under: 150 yen
* Free admission for those in possession of a Disability Book and one accompanying person
Organizers

National Museum of Emerging Science and Innovation, The Asahi Shimbun Company and Fuji Television