The story links day-to-day ordinary scenery with the vast expanse of the universe.
The journey begins from an apple and moves out from the earth, beyond to the solar system, and further into the immensity of the galaxy and beyond, as it draws us closer to the beginning of the universe.
The simple rule that runs through the universe will be unraveled.(Run Time: Approx. 25 min.)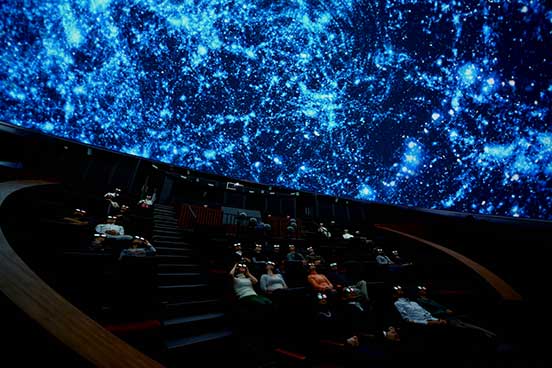 Scientific Advisor:

Taniguchi Yoshiaki
Script/interpretation:

Iuchi Masanori
Narration:

Iura Arata
Music:

INNER SCIENCE
Music cooperation:

Harakami Rei
Cooperation:

4D2U of National Astronomical Observatory of Japan (NAOJ)/Japan Aerospace Exploration Agency (JAXA)/GOTO INC./E & S/WALK Co., Ltd./Musicmine, Inc./S. C. ALLIANCE Inc.
Planning⋅Production and Copyright

Miraikan