Miraikan Accessibility Lab. will invent technologies that will support the future lives of the visually impaired by cooperating with partners.

Vision
Science and technology have transformed the lives of people with disabilities. Speech synthesis and mobile devices are now indispensable technologies for the daily lives of the visually impaired, in areas such as education and jobs. Miraikan Accessibility Lab. collaborates with companies and institutions with advanced AI and robotics technologies, striving to create technologies that can help the visually impaired move freely about the city, recognize information overflowing inside the city, and become independent within the city. We will expedite the social implementation of these technologies by having visitors actually experience them throughout Miraikan and together, consider both issues and possibilities.
Research
AI Suitcase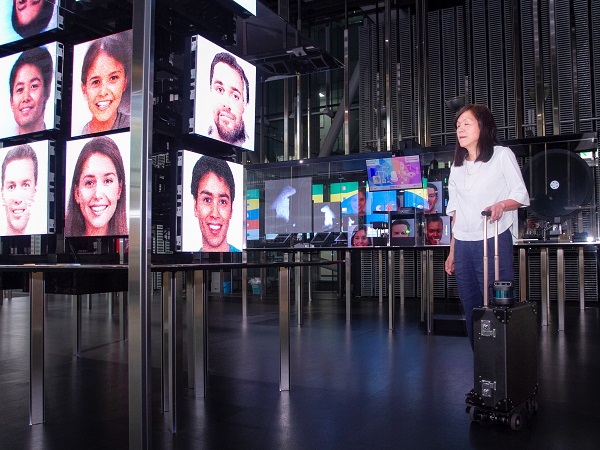 The AI Suitcase is an autonomous, navigation robot that guides visually impaired people. It looks like a commercially available suitcase, yet it can recognize obstacles and people to guide the visually impaired user safely to their destination. We are conducting experiments at Miraikan and improving its functions through collaboration with partners.
Cooperation:
Advanced Assistive Mobility Platform
"Touchable" Exhibits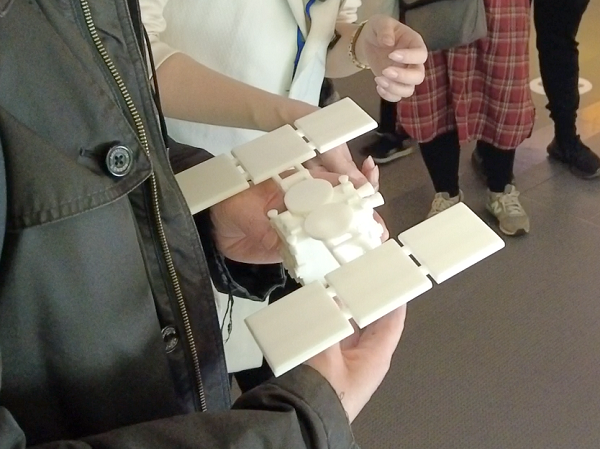 Telescopes and Microscopes are essential science equipment that allows us to see the unseeable. To enable visually impaired people to understand visual information by touch, we are developing "touchable" exhibits, especially with an interactive audio guide. The developed exhibits are used and tested mainly by visually impaired visitors of Miraikan.
Participating Organizations
Recruitment of Partner Research Institutions, Researchers, Experimental Participants
Miraikan Accessibility Lab. is seeking partner research institutions, researchers who aspire to work with us at Miraikan, as well as people who can participate in experiments as users.