This exhibition has ended.
Exhibition Outline
In the memorable first Visionaries Lab, ordinary young people, age 15 to 26, were welcomed as visionaries. Their visions and ideas were exhibited.
In a preliminarly ideas workshop, participants who had gathered from around the country discussed and presented their visions for the future of communication and technology. In partnership with creators, three teams that won awards for excellence at that workshop then gave shape to their ideas while taking on advice from researchers and the creators. In addition to displaying those outcomes, the exhibition also provides hints to visitors to empower them to come up with their own visions.
Contents
Step 1: Investigating 2030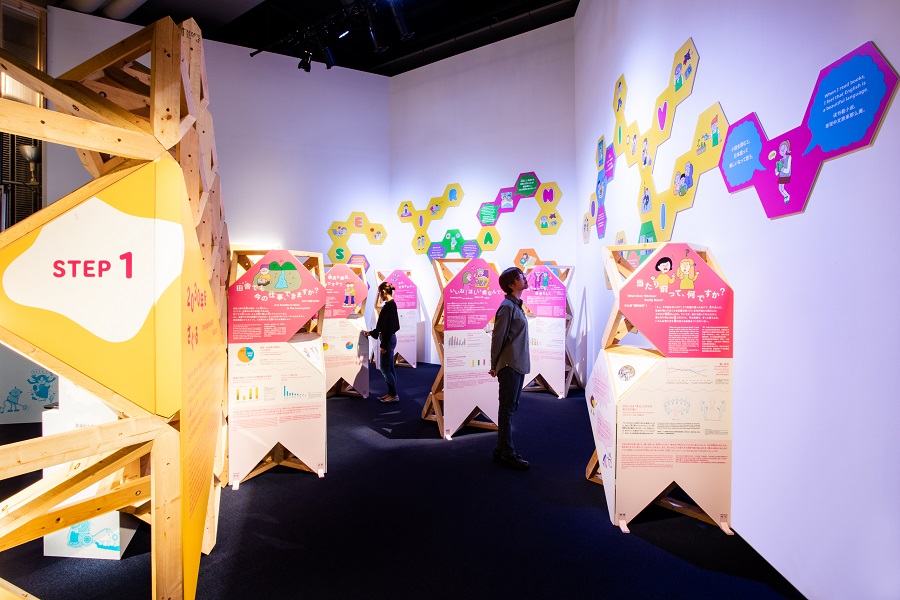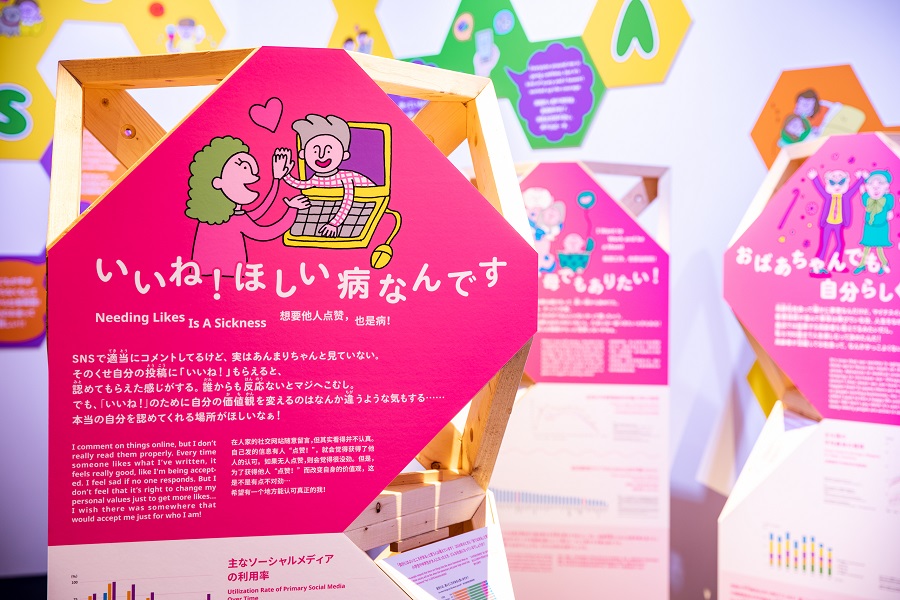 In what ways do you want society to change by 2030? In coming up with that vision, an important source or hint to begin with is the understanding of the present. This exhibit showcases cutting-edge data and seven examples likely to offer clues to forecasting the future.
1. What Does 'Obvious' Really Mean?
  Theme: Differences in values
2. I Want to Work and be a Mom!
  Theme: Women and work
3. Needing Likes Is A Sickness
  Theme: The need for approval/SNS use
4. Can Boys Date Boys?
  Theme: Same-sex relationships/same-sex marriage
5. Too Many Tax Deductions!
  Theme: The aging of society/political participation
6. Is It Possible To Work In The Countryside?
   Theme: The depopulation of regional areas/telework
7. Being True To Myself, Even As A Grandma
  Theme: The QOL of senior citizens
Step 2: Investigating Communication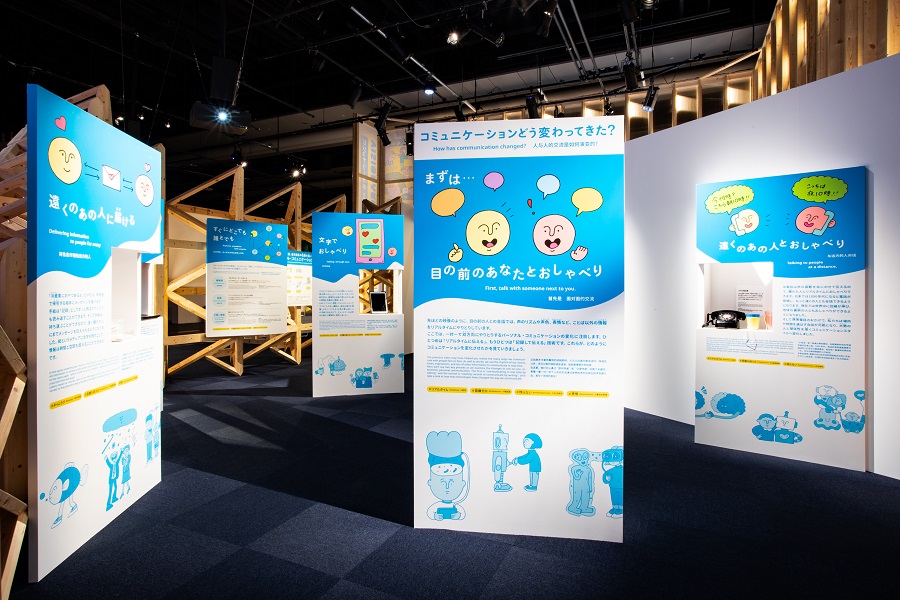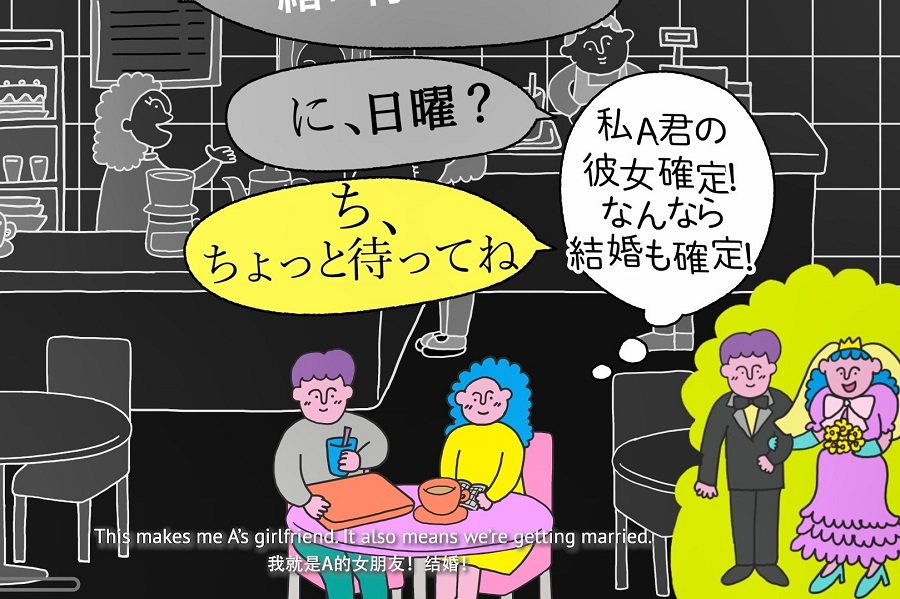 The vision theme is "Communication in 2030." This exhibit takes a fresh look at "the communication that occurs between people." Advances in science and technology continue to bring significant changes to communication media, including telephones, email and SNS. This exhibit considers how those changes are influencing our styles of communication.
Step 3: Investigating Visions
The "Miraikan Visionaries Camp" was held in March 2019. Visionaries who received awards for excellence at this workshop then spent six months coming up with ways to present their visions in tangible formats. Researchers provided scientific knowledge and creators worked with the visionaries to transform their visions tangible into reality. Three teams mentored by these researchers and creators rose to the challenge, and their results were exhibited.
1. Team KAZOKU「MEDERU」
Vision: Maintaining family bonds by overcoming physical distance
2. Team Conflict 「Life Assistance Store」
Vision: Valuing conflicts that arise when using technology
3. Team PAR「Emotional Conflict Laboratory」
Vision: Accepting the imperfections of technology
Epilogue: Before you leave the Visionaries Camp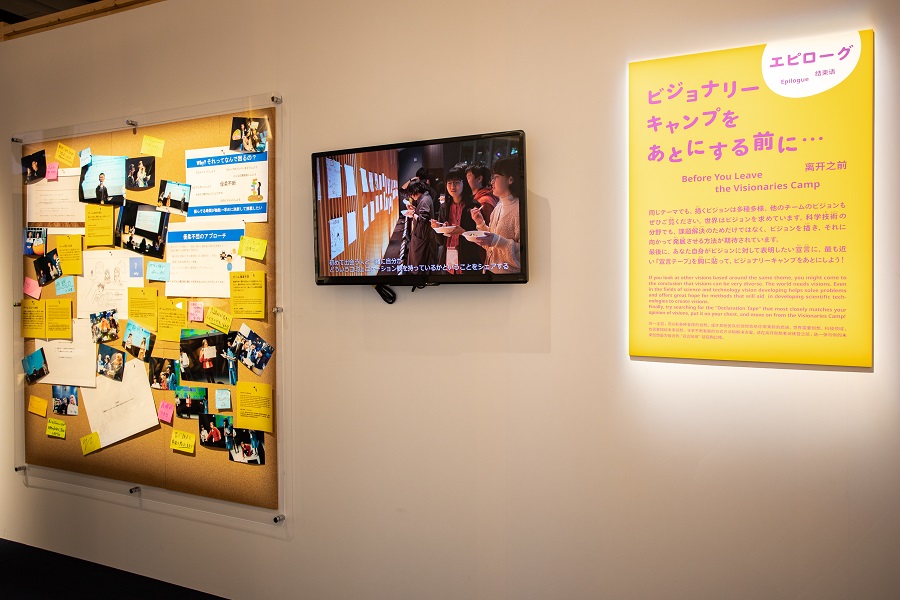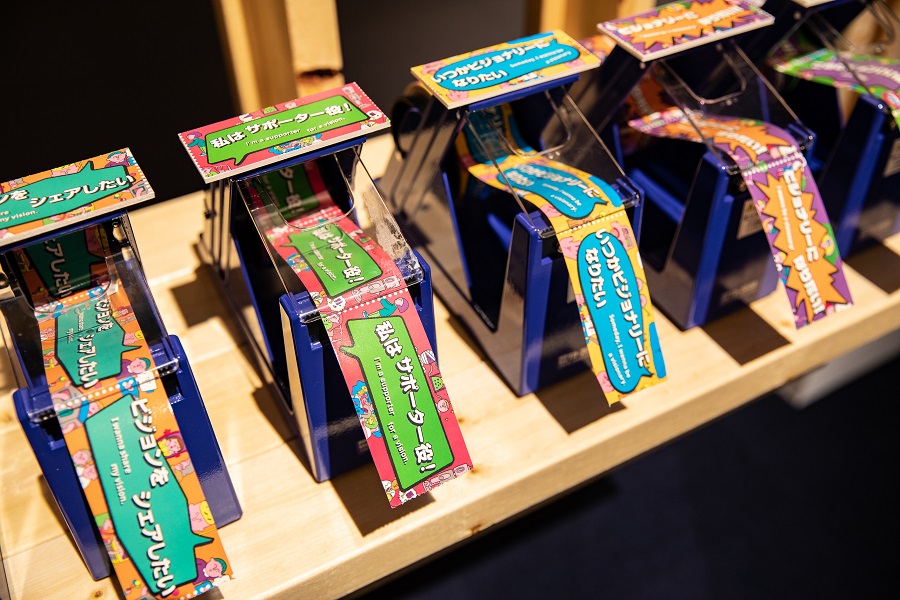 Even when the theme remains the same, a wide variety of visions can be imagined. Take a look at the visions of other teams that participated in the workshop to further deepen your knowledge.
Lastly, ask yourself the question "How do I want to be involved in the vision?" and exit the Visionaries Camp after posting a "declaration tape" that most closely matches your own views on your shirt.
Project scenery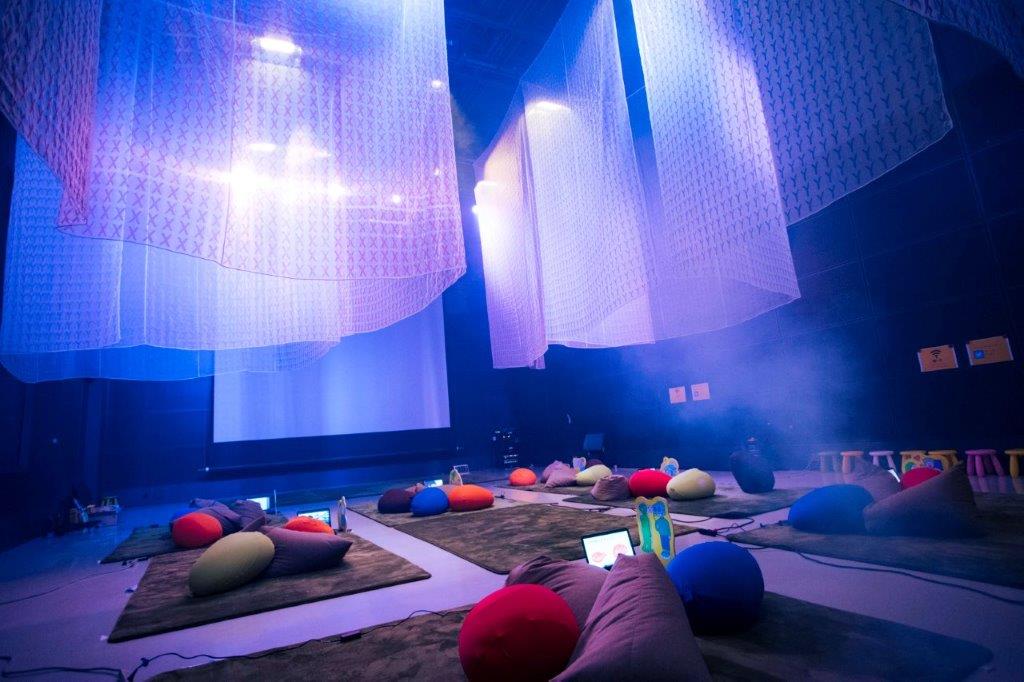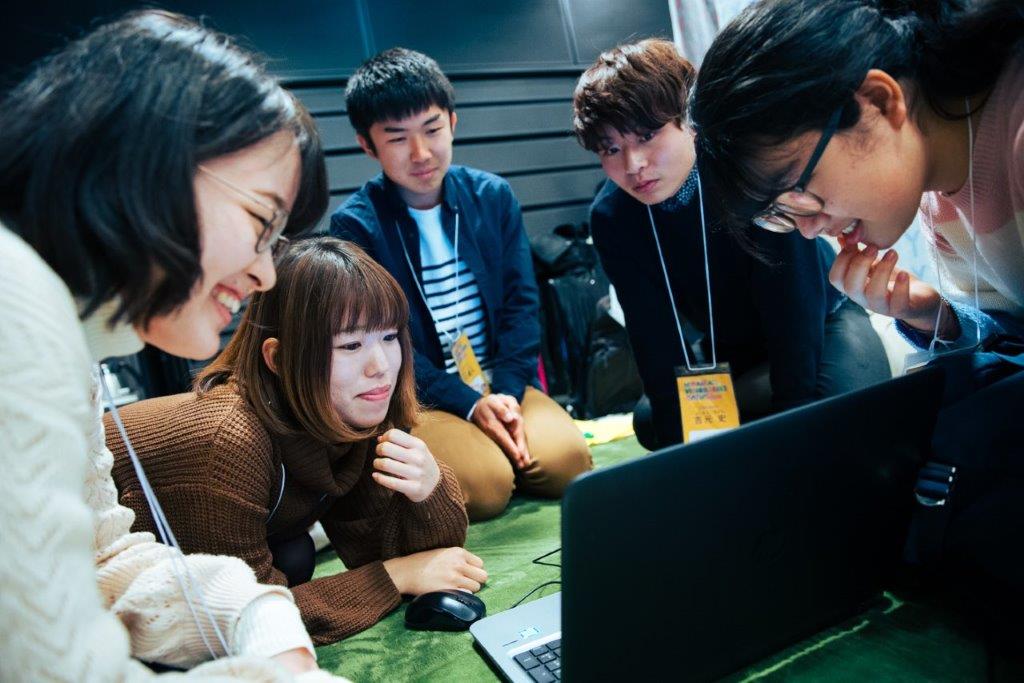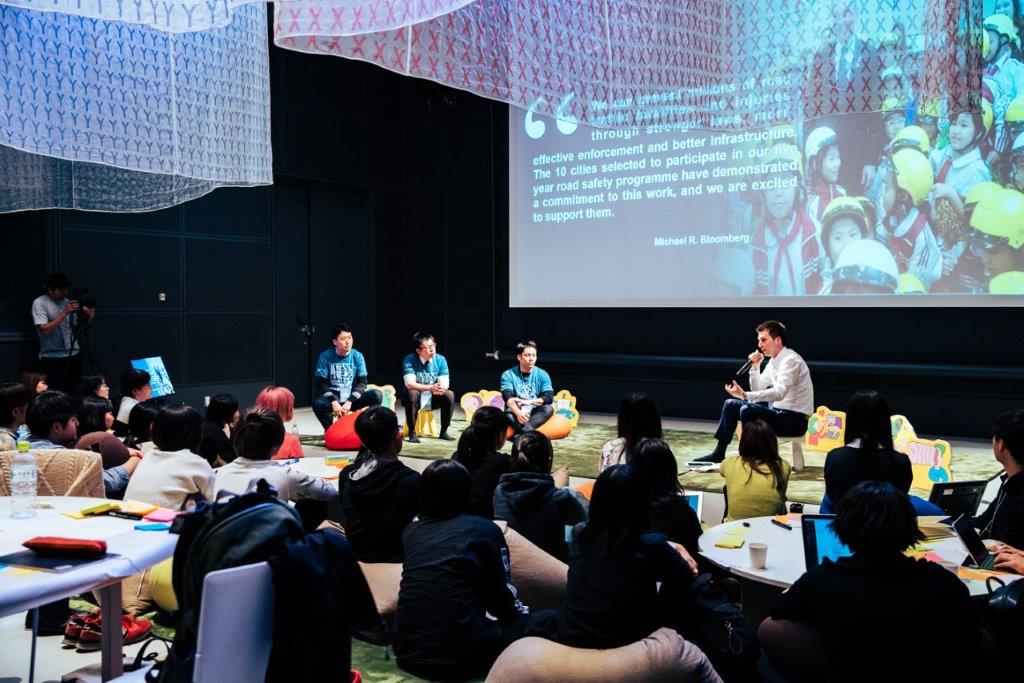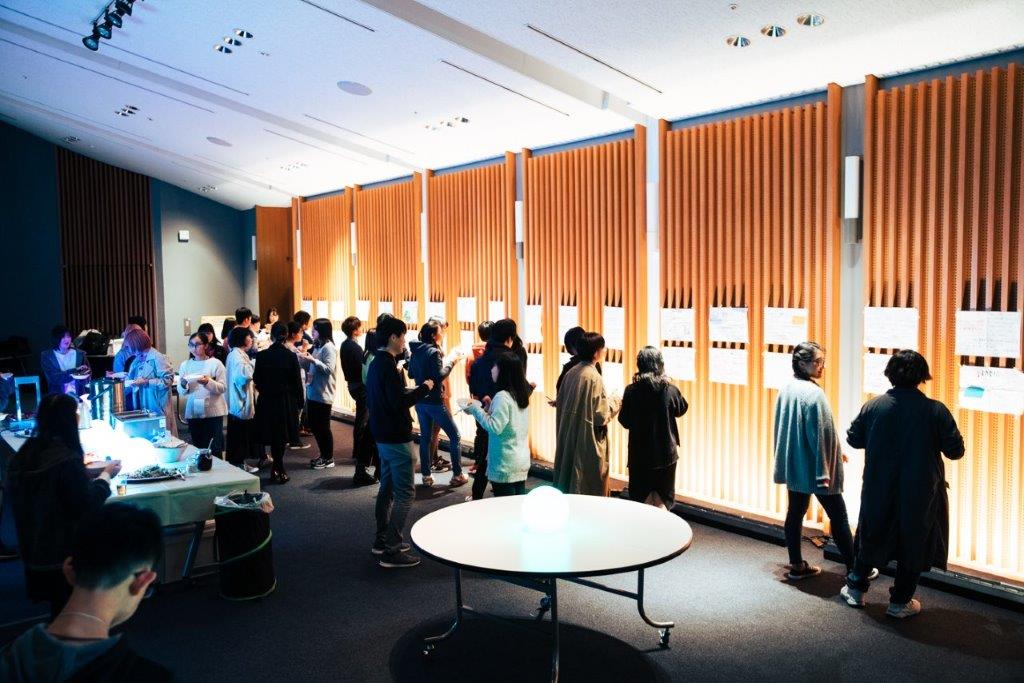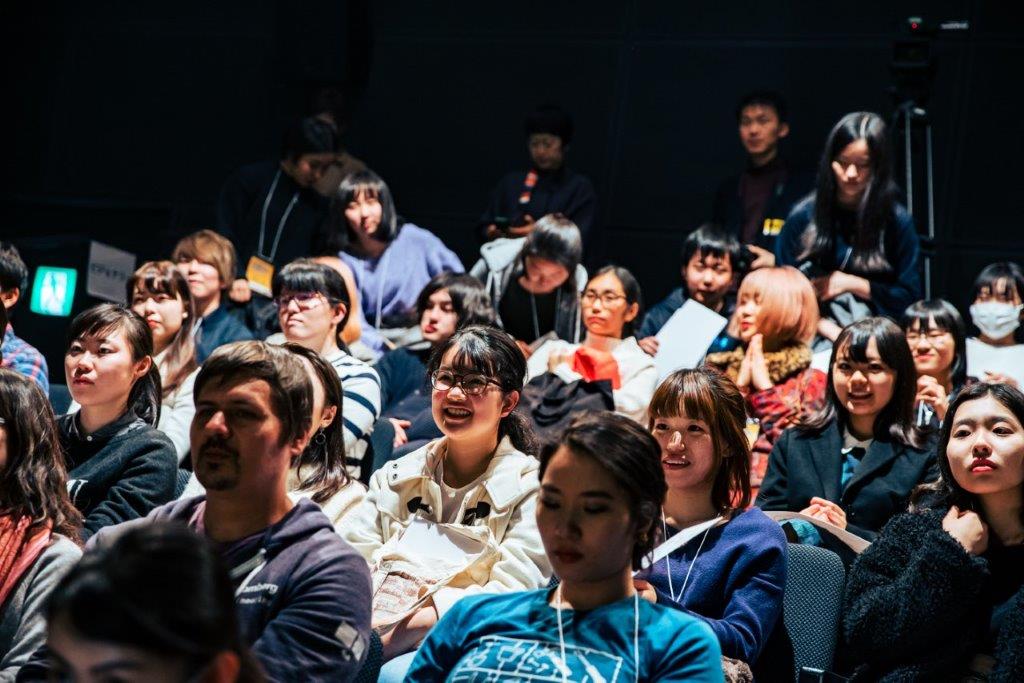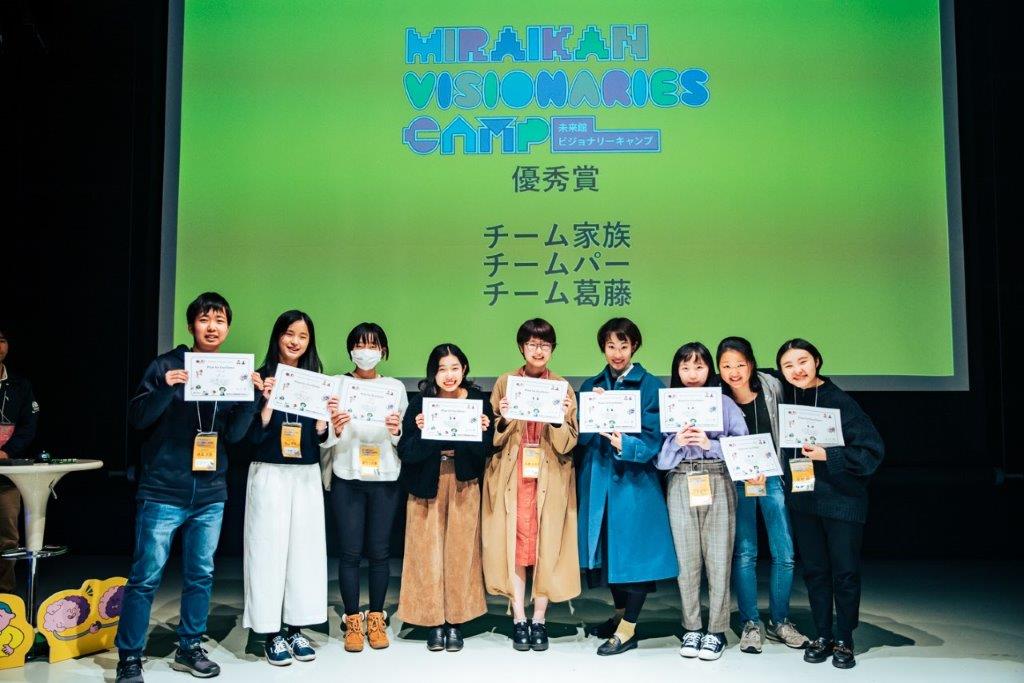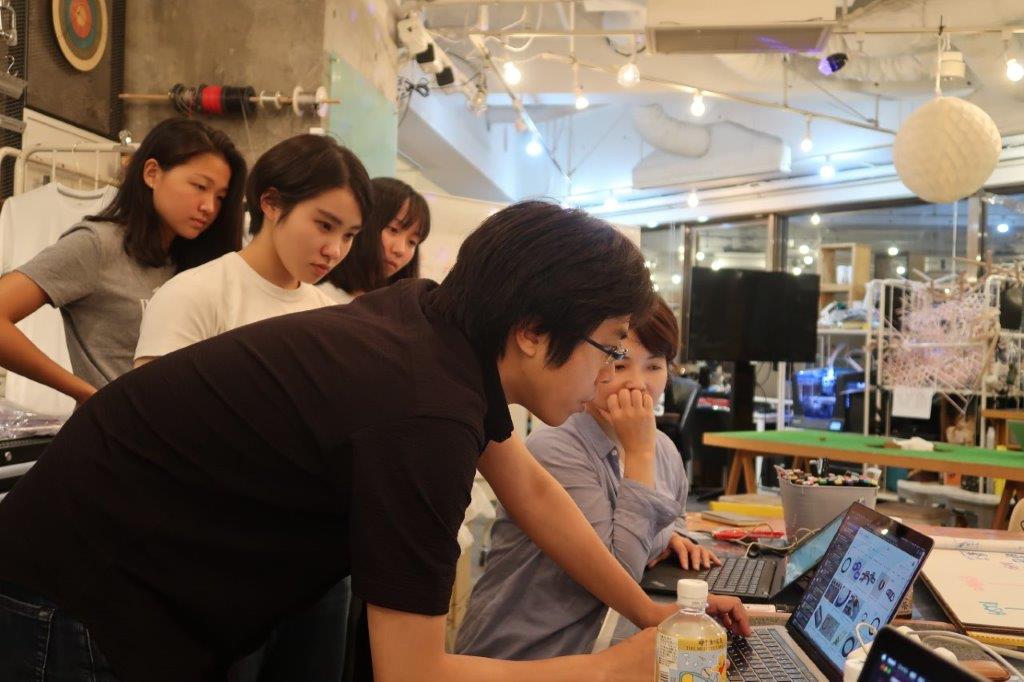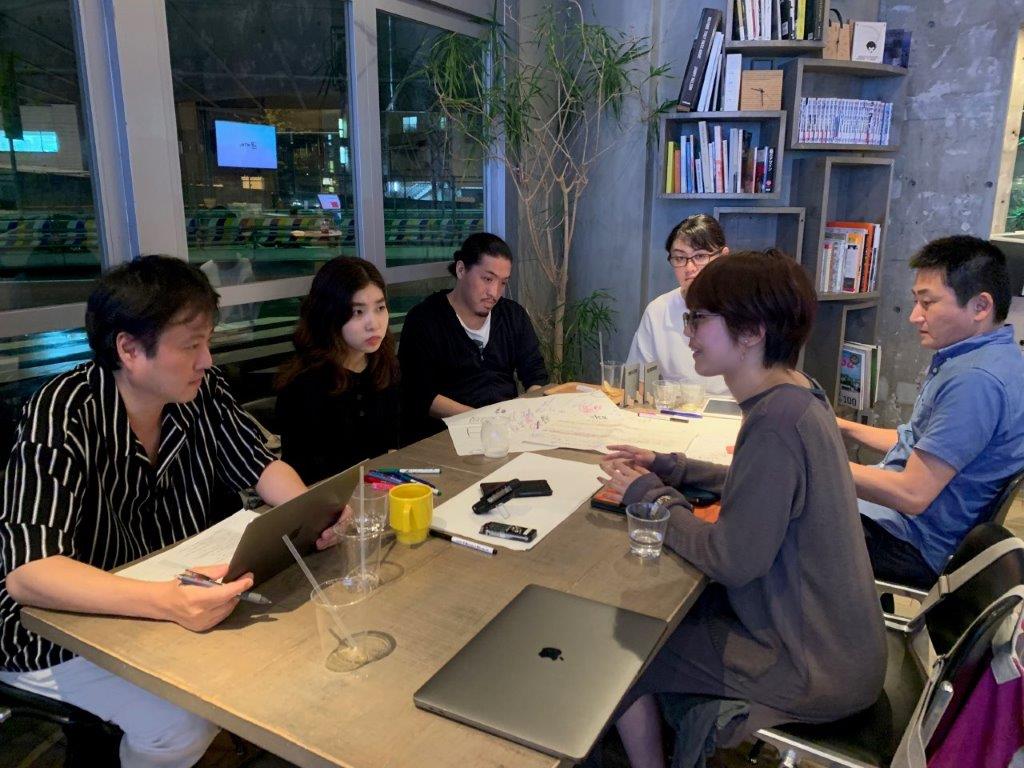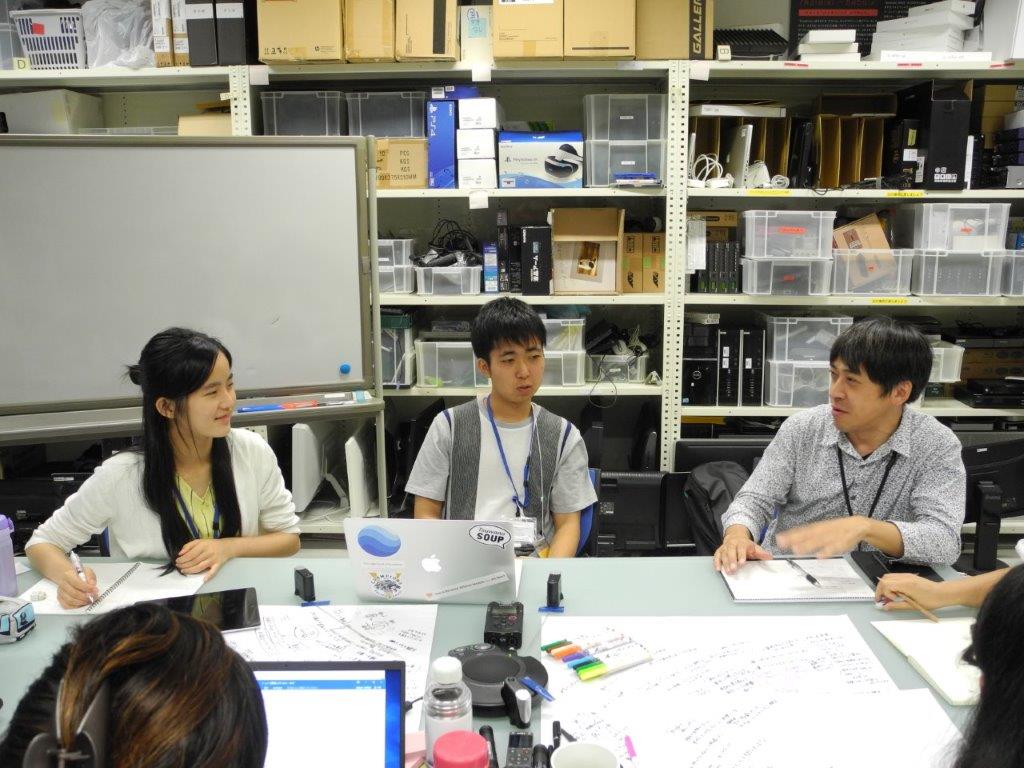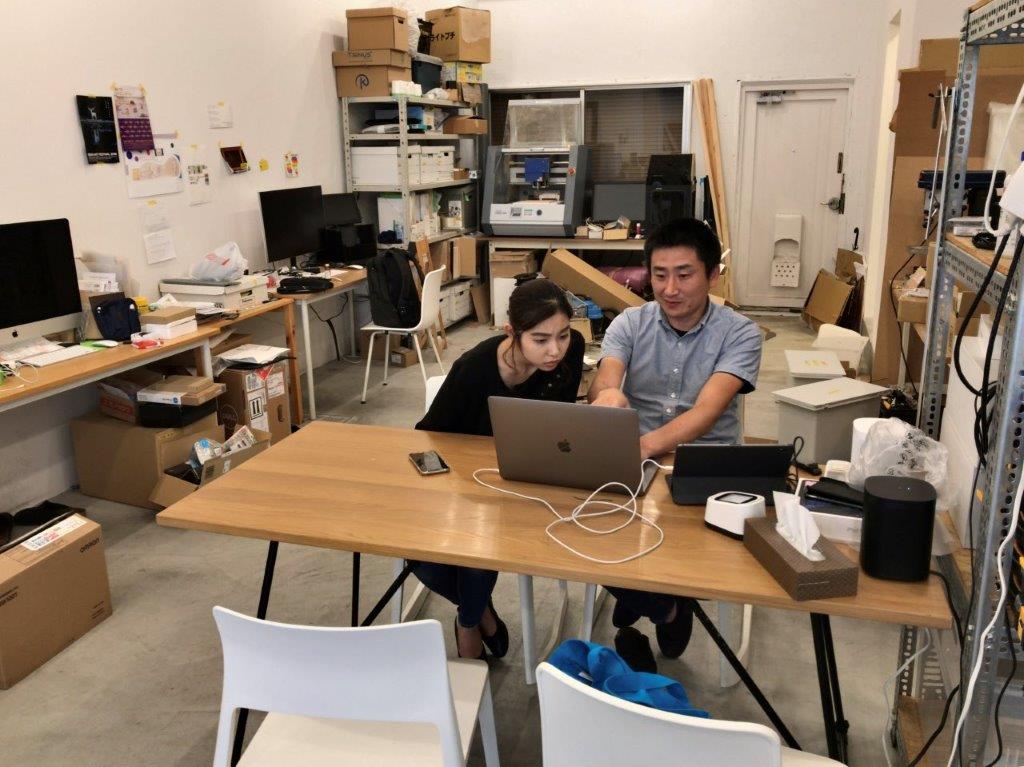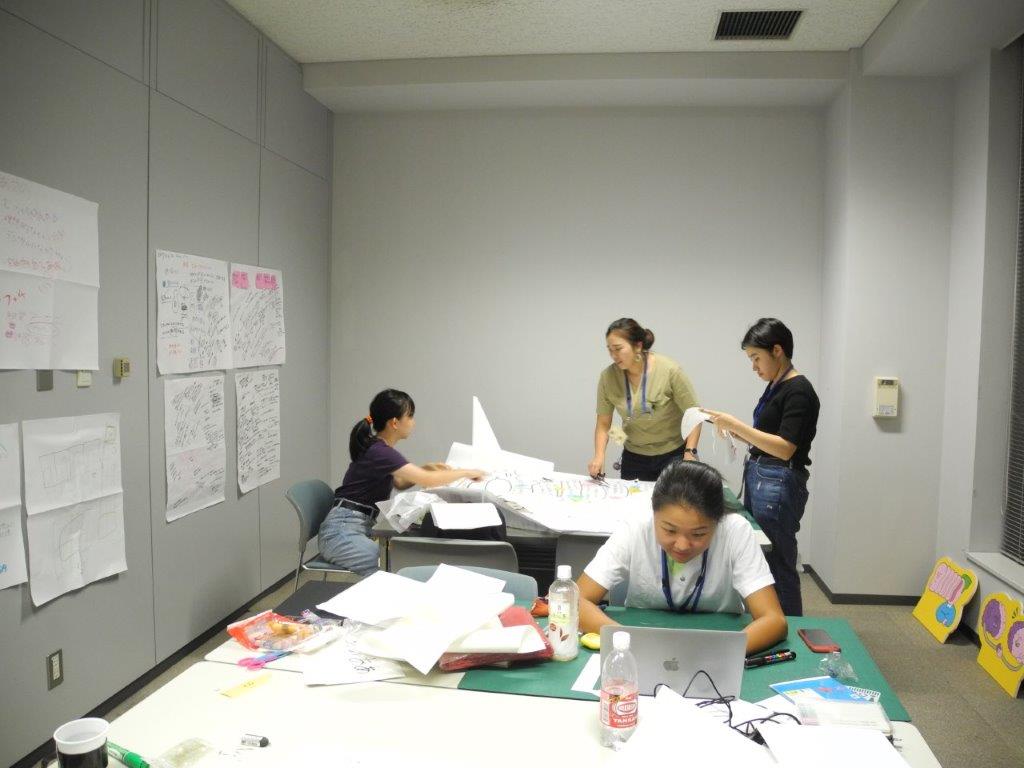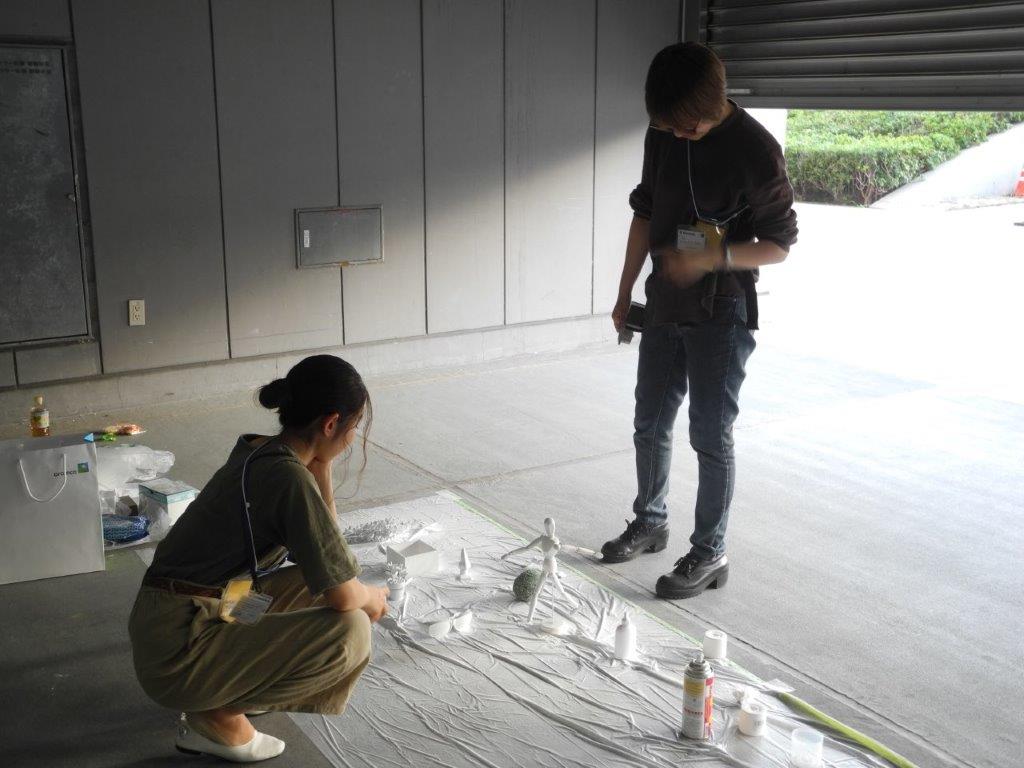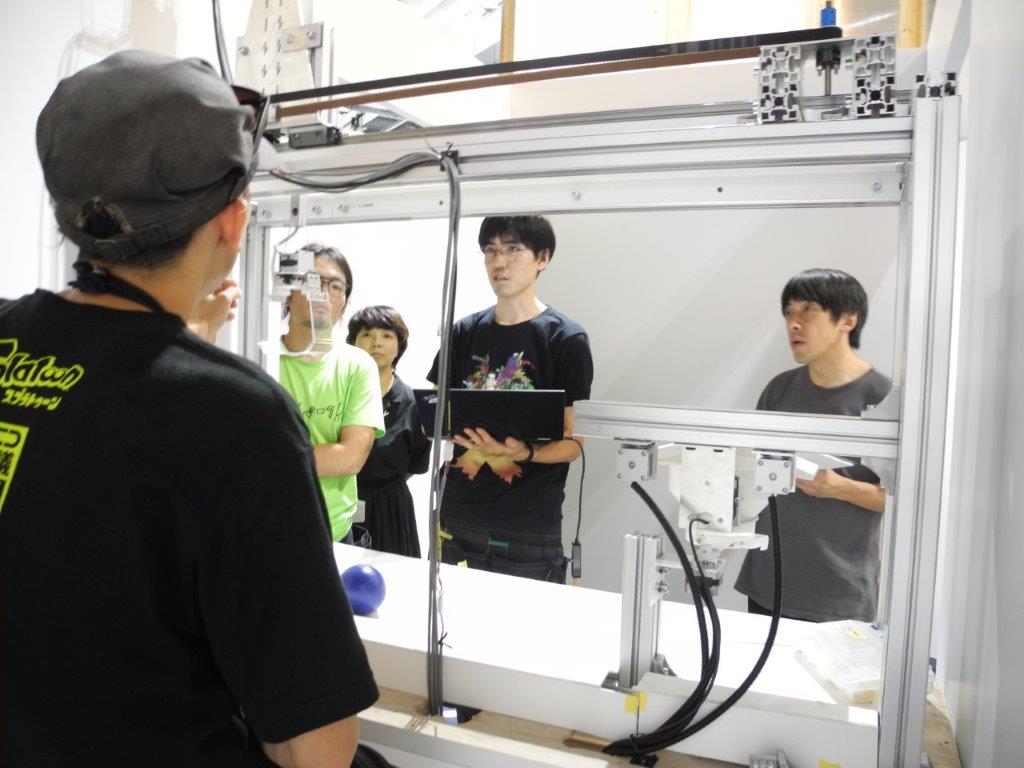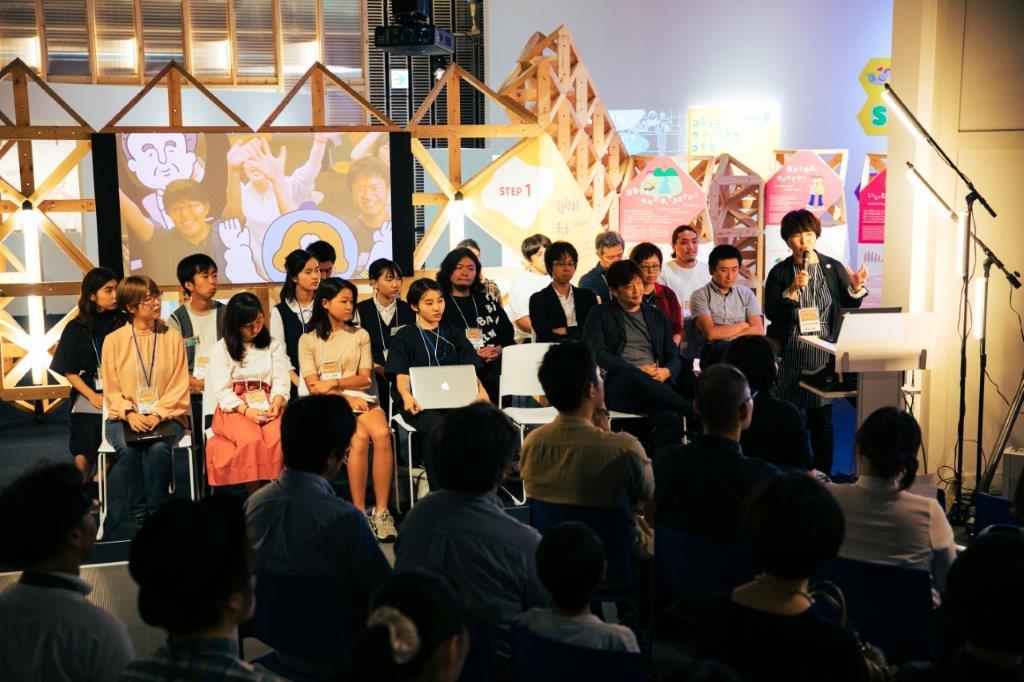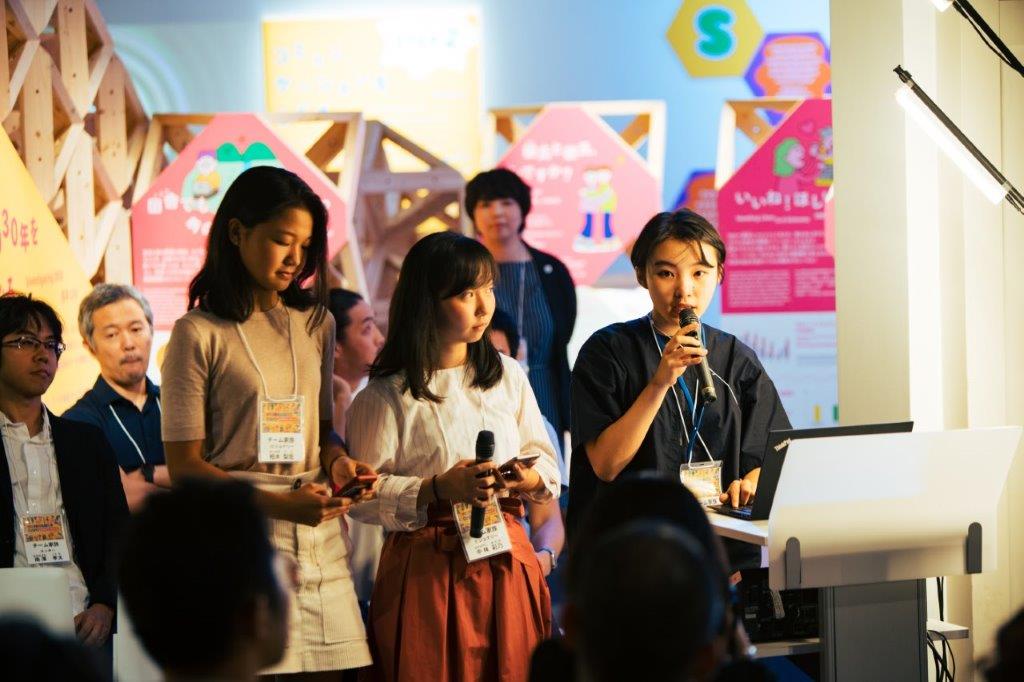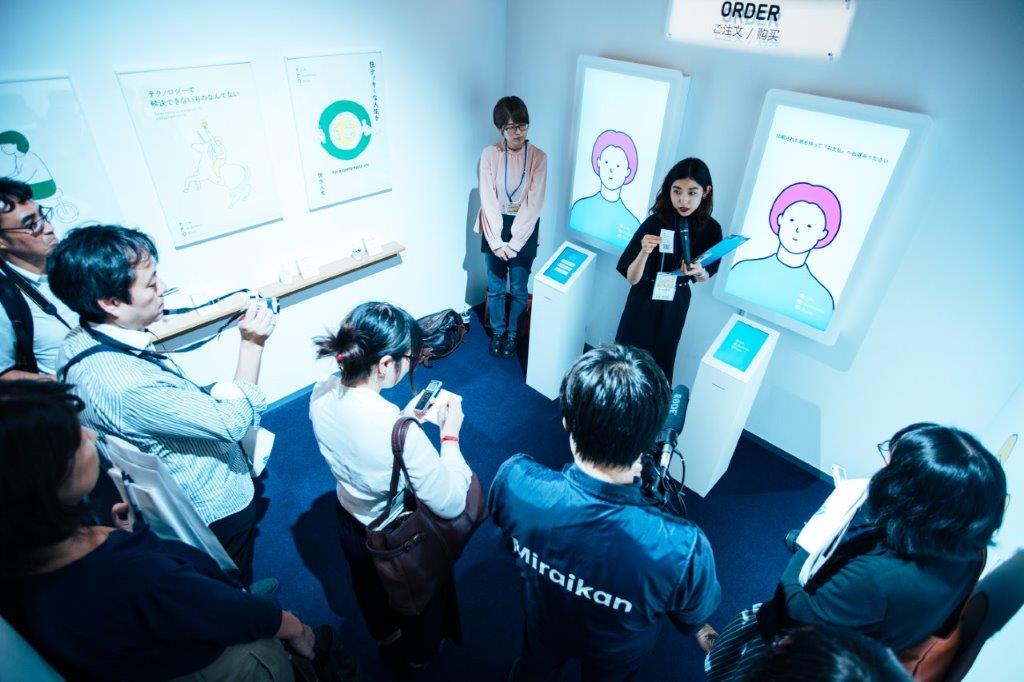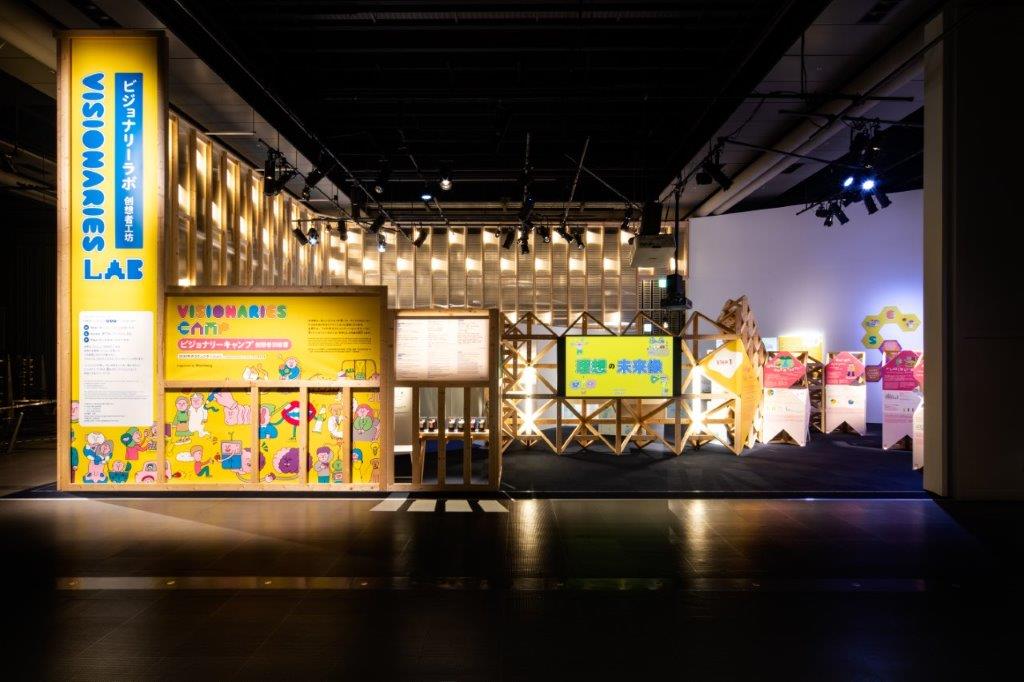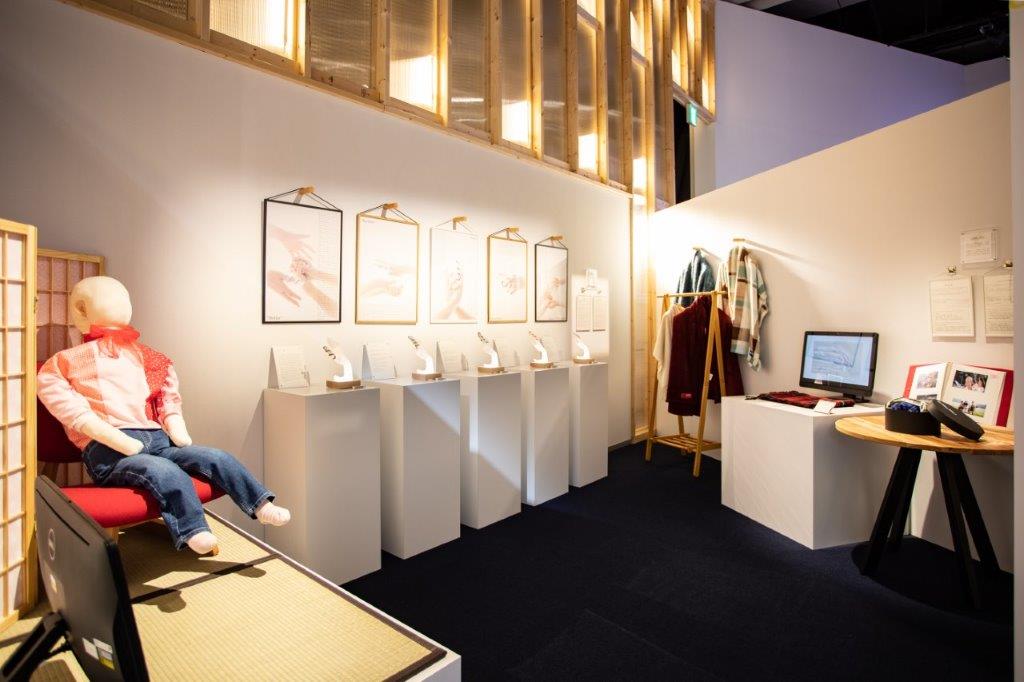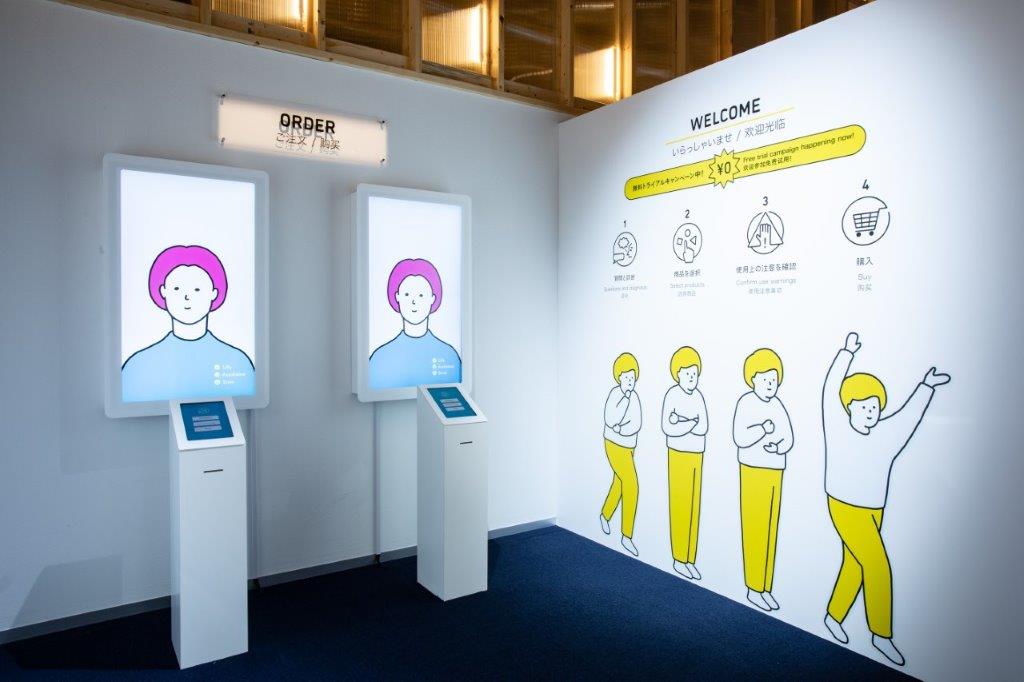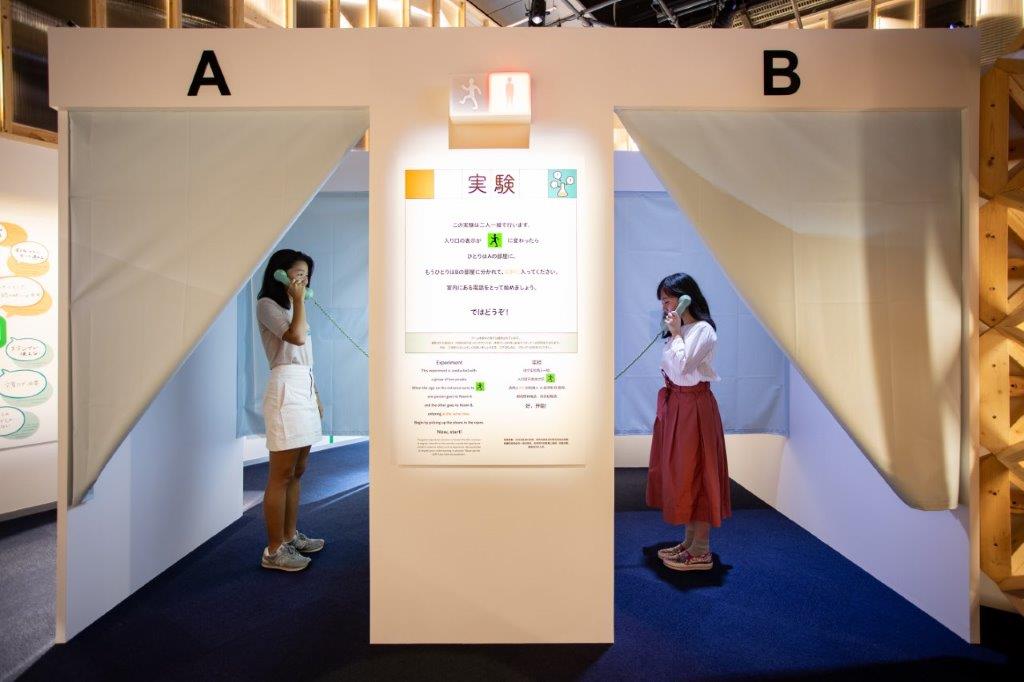 Overview
Title

Visionaries Camp
Period

Friday October 4, 2019 to Sunday February 1, 2021
"Miraikan Visionaries Project" Credits

【Planning & Produce】 Yumi Miyahara、Jiro Endo(Miraikan)
【Planning】 Atsushi Ozawa (Miraikan)
【Partner】 Bloomberg L.P.

【Exhibition】
<Supervisor> "Step 2: Investigating Communication"
Junji Watanabe(NTT Communication Science Laboratories)

<Exhibitors> "Step 3: Investigating Visions"
Visionaries:
Jiro Ikemoto, Risa Kashiwagi, Nao Kitamura, Mone Sugiyama, Haruka Takahashi, Komugi Takiguchi, Ayaka Chiyoda, Marie Nagasue, Ayano Nakabayashi

<Mentors>
Creators / Exhibit Production:
Tatsuya Saito(Abacus)
Perfektron(Ryota Kuwakubo, Reico Yamaguchi)
Shinya Matsuyama(siro)
Scientists:
Kouta Minamizawa(Keio University Graduate School of Media Design)
Masami K Yamaguchi(Department of Psychology, Chuo University)
Katsumi Watanabe(Faculty of Science and Engineering, Waseda University)
Mentor cooperation:
So Kanazawa(Department of Psychology, Japan Women's University)
Yuki Tsuji (Research and Development Initiative, Chuo University)
Jiale Yang(Research and Development Initiative, Chuo University)

<Planning & Production> Yumi Miyahara, Madoka Maki, Shiori Yamakawa (Miraikan)
<Space design & Technical supervisor> Jiro Endo, Eiji Ohashi (Miraikan)
<Production management> Yoshiko Hatano (Miraikan)
<Art direction & Graphic design> Asyl
<Illustration> Akari Isomoto (Redfish)
<Video> Kaoru Imafuku, DENBAK-FANO DESIGN, Yasu Fujinami(YzFilms)
<Fabrication> TSUMURA KOGEI, Cosmos Factory, Corp.
<Technical installation> Scientific Tsukuba Inc.
<Website> COLSIS

【Workshop】
<Planning & Production> Yumi Miyahara, Jiro Endo, Akiyuki Irikawa, Mizuki Kawano, Sumika Osada (Miraikan)
<Planning advice> Takayuki Shiose (The Kyoto University Museum)
<Promotion> MU inc.
<Website> version zero dot nine
<Documentary photography> Kaori Nishida,
<Participants of workshop>
Aina Iinuma, Jiro Ikemoto, Yuto Ichikawa, Arisa Ito, Ryoko Endo, Mika Okada, Risa Kashiwagi, Ryo Kijima, Kanako Kitahara, Nao Kitamura, Miyu Kumazaki, Nanoko Kurohiji, Kanon Koizumi, Hinako Kobayashi, Yui Komine, Daichi Shimazaki, Mone Sugiyama, Koharu Takada, Haruka Takahashi, Komugi Takiguchi, Yuuki Tanaka, Ayaka Chiyoda, Marie Nagasue, Ayano Nakabayashi, Tomohiro Noguchi, Reina Hamasaki, Saeko Hirotani, Yuuki Honma, Saki Mishima, Ryota Mima, Yukiho Muta, Kurumi Muto, Kazuki Yaegashi, Kureha Yamaguchi, Misuzu Yoshioka, Hina Yoshimura, Chikashi Yoshimoto,

October, 2019