"The technology and passion we pass on will be the driving force of the next generation"
This film focuses on the legacy of the Hayabusa2 asteroid spacecraft and the specialists who developed it. The Hayabusa2 was intended - for the first time ever - to excavate sub-surface material from an asteroid. This film showcases the passion of the engineers from various companies who crafted particular spacecraft components. The research and technology of the Hayabusa2 project were built on the knowledge and skills inherited from those who went before, as well as the talents of the specialists engaged today. The ties between all of us give us the strength to search for new worlds. (Run Time: Approx. 30 min.)
Highlights
1. Narration and vocal performances by leading actors and voice actors
This film is narrated by actor Mr. Sasaki Kuranosuke and voice actor Mr. Sakurai Takahiro (alternates per screening) and voice actor Ms. Hayami Saori. Filling every nook and cranny of the Dome Theater, their captivating voices introduce Hayabusa2's successful mission. The young brother and sister who appear in the illustrated scenes are voiced by popular movie and commercial actors Mr. Takahashi Reo and Ms. Niitsu Chise.
2. CGI imagery reproduces Hayabusa2 excavating sample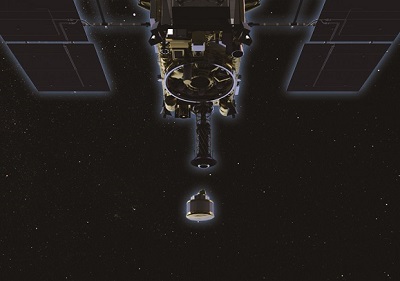 The Hayabusa2 traveled around 300 million kilometers to the asteroid Ryugu in search of clues to help solve the mystery, "Where did we come from?" The Hayabusa2 took on the challenge of being the first to ever excavate the sub-surface material. This film reproduces the entire ground-breaking endeavor in CGI, including artificial crater creation to sample collection, and through to the return to Earth. Enjoy immersing yourself in this highly-realistic experience.
3. Voices of the engineers who created Hayabusa2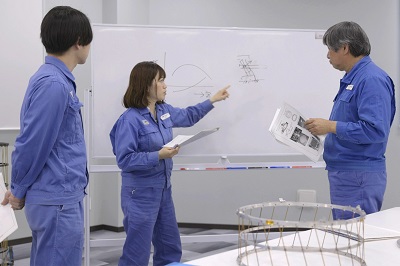 The combined passion for innovation of a great many people as well as cutting-edge technology and traditional craftsmanship skills were critical to creating the Hayabusa2. In this film, the engineers who worked on the Hayabusa2 as well as Project Manager Mr. Tsuda Yuichi vividly describe key moments during development and their passion for the mission. What legacy for the future did they want to create through their endeavors?
Staff・Cast
Director

Arai Soh
Scenario

Mitoma Kaori
Supervisor

Yoshikawa Makoto (ISAS/JAXA HAYABUSA2 PROJECT)
Cast (voice)

Sasaki Kuranosuke / Sakurai Takahiro (Double cast), Hayami Saori, Takahashi Reo, Niitsu Chise
Music

Hayashi Yusuke
Special Appearance

Tsuda Yuichi (ISAS/JAXA HAYABUSA2 PROJECT)
Appearance

Companies involved with HAYABUSA2
Filming Cooperation

JAXA
IHI AEROSPACE, ISHIKAWA SEISAKUSHO・TAMATEC, Shimohiraseisakusho, TDC, Nippon Koki, NIPPI Corporation
Film Production

RIGHT PLAIN
Joint Planning / Co-production

Takasaki Youth Science Center
Planning, Production, and Copyright

Miraikan – The National Museum of Emerging Science and Innovation