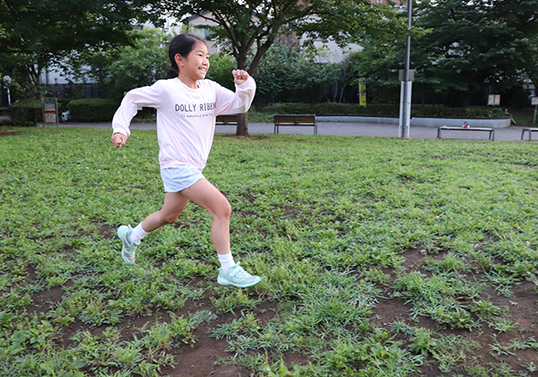 In association with this summer's special exhibition, SuperHuman "This is my body", we will be holding an Open Research Project, "Discover your body!" from July 22 to August 8, 2021. The project is organized with the Kawakami Yasuo Laboratory at Faculty of Sport Sciences, Waseda University.
One of the supervisors of the SuperHuman "This is my body" special exhibition, Kawakami Yasuo, a professor at Waseda University, who conducted physical studies of Usain Bolt, collects physical and movement data from children, aiming to find mechanisms to develop sports ability and physique. In this open research project, a variety of devices are used to obtain precise physical size and movement data of children aged 3 to 12. The plan is to serve in the development of athletic skills among children in the future, while exploring the hidden physical potential of children.


The age from 3 to 12 years is a critical time when basic motor skills are developed. How children spend this time will greatly affect their motor skills and health as an adult. In this study, the focus is on leg movement, which is said to have a particularly large impact later on motor skills. In addition to measuring muscle and fat thickness using ultrasound, a myodynamometer, and a force platform will be used to gauge vertical jump strength, and muscle strength for extending and flexing legs. After the measurements are taken, the researchers will provide feedback about the physique and movement of the participants. The data is to be used to assist the development of motor skills in children in the future, and will be presented in academic papers and presentations.
Join us in an open research project from the team that studied the body of Usain Bolt. Kids will take part in a study for the future while moving their body.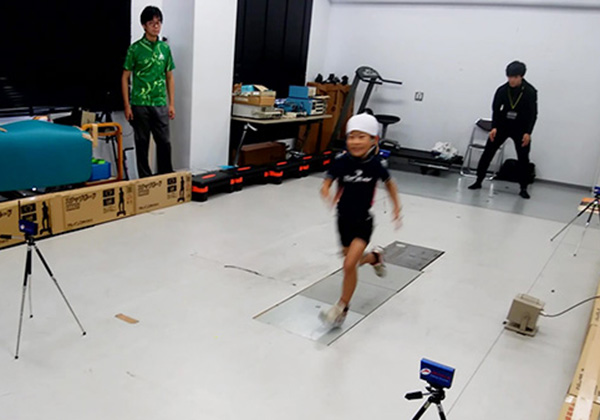 Timeline of the event (60 mins)
・Participants' briefing and confirmation of consent form and health check sheet (5 mins)
・Basic body dimensions (height, weight, leg length, thickness of fat and muscle using ultrasound) (15 mins)
・Leg muscle power data (extending and flexing) (15 mins)
・Jump ability (vertical leap, standing jump) (15 mins)
・Feedbacks from, and questions to the researchers (5 mins)
※ For children 3 to 12 years old, free of charge (online reservation required – first come first served)
Researchers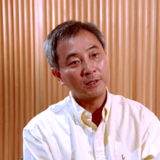 Kawakami Yasuo
Professor, Faculty of Sport Sciences, Director, Human Performance Laboratory, Comprehensive Research Organization, Waseda University
By using various techniques to visualize and measure the movement and internal structure of the human body, our research aims to reveal the mechanisms of movement and its effects on the body.
As an expert in biomechanics and exercise physiology, I take a role of a scientific supervisor of this exhibition.
Event design / Science Communication Design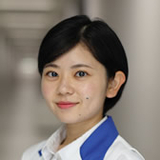 Sonoyama Yukie
Science Communicator, Miraikan
How to book
Bookings open on Thursday, July 1, but reservations for Thursday, July 29 and later can be made starting on Thursday, July 22.
【Notes for participants】 *If you wish to join us on the day, please check with the exhibition staff(at reception or at the exit) for availability. Attention: A parent or an adult must accompany the child and sign the consent form. It's required that the child wears comfortable clothes (tank top, sleeveless, t-shirt, etc., sports tights or shorts, and sports shoes). Dressing rooms will be at your disposal. No need to change shoes upon entry into the venue. During the measurement, you may be asked to roll up or we might tape the bottom of your clothing. *Children must be accompanied by a parent or guardian. *Before booking, please read the PDF file below entitled "Instructions, consent form and health check sheet for participation in an open research project." The consent form and health check sheet must be filled in and signed. You may either print them out and bring them to the venue or fill them in when you arrive.
Explanation and consent form for participation in public research[pdf] *The attached documents are all in Japanese.
Book on an external site (online ticketing site operated by etix Data Farm).
If you use the online ticketing service, you will be asked to present a QR code ticket on your smartphone screen (or you can print out the ticket at home and bring it along).
Separate booking is required for special exhibitions and Dome Theater. Payments can only be made using credit cards (VISA/Mastercard/JCB) or d BaraiTM.
Once purchased, it is not possible to change, refund or re-issue the ticket.
This event has ended.
Overview
Title

"Discover your body!" An Open Research Project with Waseda University
Period

Thursday, July 22 to Sunday, August 8, 2021
Opening hours

10:00-17:00
Venue

Conference Room Mercury, Mars and Venus 7F, Miraikan
Target

Children (3 to 12 years old)
Capacity

15 people per day (subject to change) * Each child starts at a different time.
Admission fee

Free / pre-booking system (pre-booking online is required)
Organizers

Waseda University, Special exhibition, SuperHuman "This is my body"
Contact

Miraikan - The National Museum of Emerging Science and Innovation
TEL: 03-3570-9151(main)