Vision
The Miraikan Vision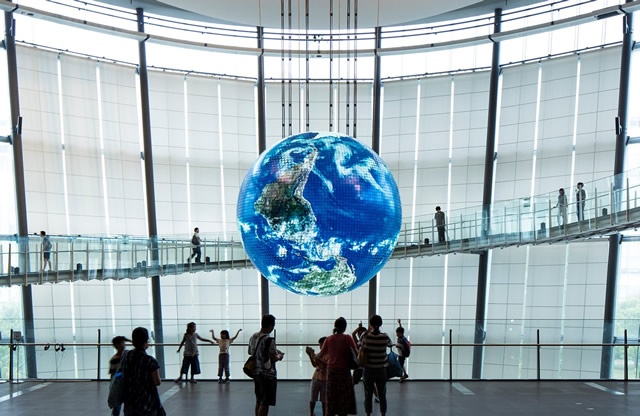 The vision of Miraikan is to serve a central role promoting science communications towards the discovery of solutions to global problems so that 10 billion people may continue to live on planet Earth. Specifically, we are a place for specialists and the general public to gather and engage in dialogue on the many challenges we face, such as climate change, energy issues, the decline in biodiversity, food issues, natural disasters, and infectious diseases. We also fully support coordination and cooperation among people from many different people throughout Japan, seek out international collaboration, and promote global scale activities under the concept of worldwide connections.
The Miraikan Message
In October of 2010, Miraikan hosted the gathering of its International Advisory Board (IAB) with leaders from throughout the world in the areas of science and technology and science museums serving as board members. At that gathering, the IAB announced the Miraikan Message, which serves as the basis of the Miraikan Vision.